The Daytime Talk Show Co-host took a leave of absence from her spot on the show in April to focus on her "health and well-being," but has now officially signed off.
Carrie Ann declared this news only days after Page Six solely revealed last week that the show was searching for a male co-host to replace her.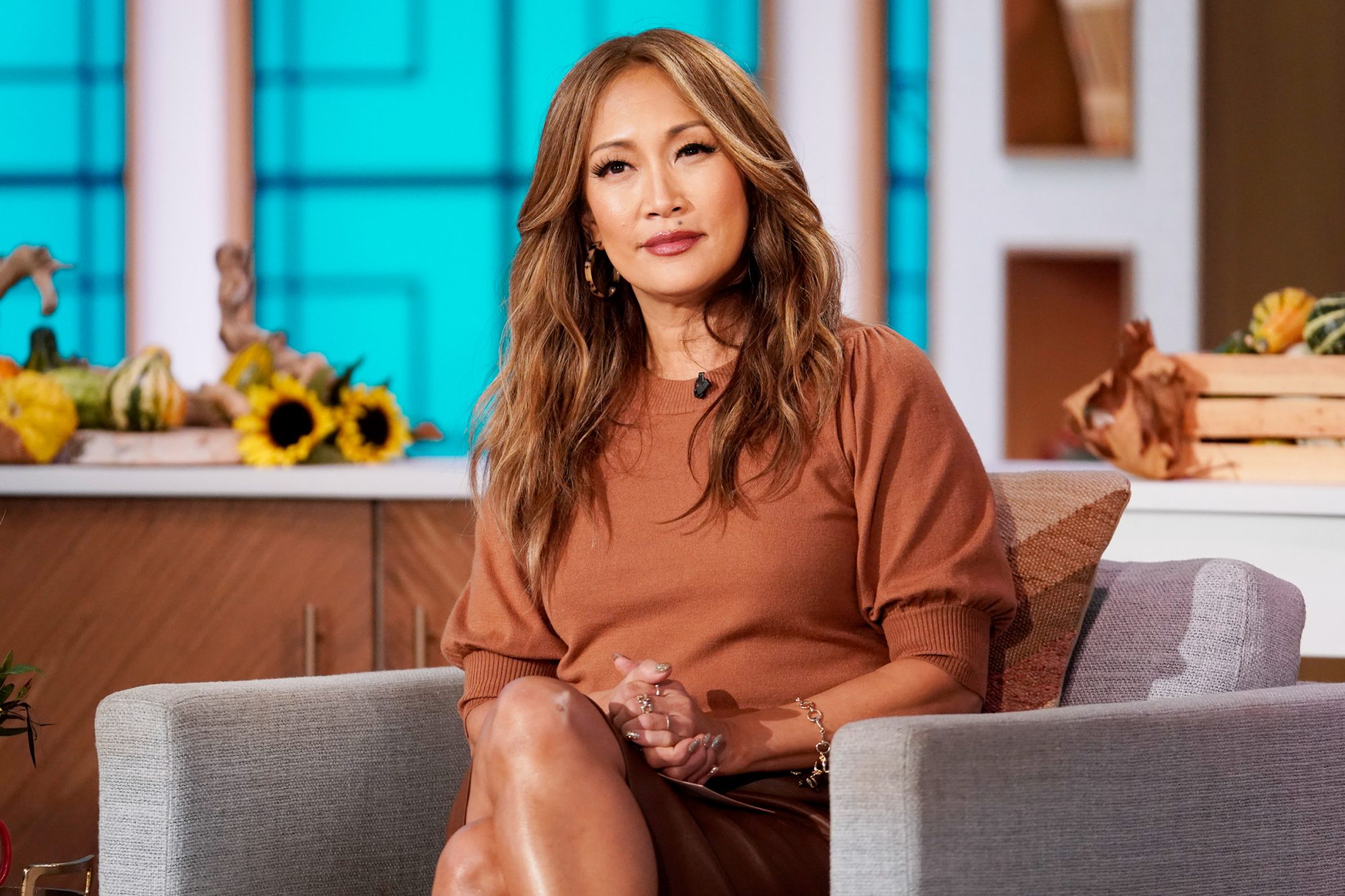 Carrie posted a video on her Instagram announcing that her departure was a mutual decision between her, The Talk and CBS.
Her introductory started with her today's daily essential, "Live in gratitude. For all that is, was, and will be," following with the announcement that she's exiting.
"I just want to say that I'm filled with gratitude for the experience and for this chapter of my life that has been 'The Talk,'" she said.
"I've made life-long friendships, I've had incredible experiences and I've had wonderful discussions that helped me evolve as a human being, and it's been an honor to be a part of your lives and to have a voice."
"So, I just want to say thank you from the bottom of my heart, to not only my fellow co-hosts, past and present, but also to those behind the scenes whom I love so deeply, and I'm so grateful, and I'm grateful for all of you. I'm excited for all that's to come."
She continued, "So with love and gratitude and respect, I wish you guys the best, to a great season ahead. And to all of you who have supported me through this time, thank you so much. It's been amazing."
Carrie ended the video by saying with a hint of excitement to her new chapter, "I'll see you soon. Have a beautiful day everyone."
Many are sad about the abrupt news yet, we are anticipating a superior and splendid chapter ahead of you, Carrie.
Reactions to Carrie Ann Inaba Exiting "The Talk"
Good for you. That show is toxic trash. I don't know you, but you seem to be too good for all of that nonsense!

— Rachel Lyn (@rachellyn915) August 21, 2021
I am so happy to see you looking good….I have lupus and it's been tough with the rainy days….leaving the view was a great decision, it's just a bunch of stress and drama for you, and that's something you definitely don't need in your life…..enjoy the small moments!

— Tina Renee (@yetta6768) August 21, 2021
So happy with your decision to leave the talk, the show is now boring w/o you. See you on the next chapter.❤️❤️

— Imelda Fullante (@IFullante) August 21, 2021
You look so healthy again.. and I quit watching the talk when you were not on it any longer. I felt like you wouldn't be back on. Looking forward to Part 2.

— Ms Childress 🌴🌴🌷⚘ (@msChildress3904) August 21, 2021
Very Happy for you and wish you the Very Best!!! The Talk is Trash since you left and the incident occured.

— Ray Eland (@reland711) August 21, 2021
Haven't watched everyday since Marie left. Glad you'll still be on DWTS.

— cindy y (@krumpetcindyy) August 21, 2021
Sad to see you go but I understand. You look beautiful and seem to be feeling better, so glad for that!! Will see you on DWTS… I dropped The Talk few months ago. Its just not good anymore… 💕💕💕

— Susan T Lynch (@susantlynch1) August 20, 2021
Sign up for our Newsletter
Get news summaries sent to your email to start your day.