The two members of Paramore, lead vocalist Hayley Williams and former guitarist Joshua Farro became the notable contributors and has been added to the writing credits of the song.
Olivia Rodrigo's hit song "Good 4 U" was released in May which topped the Billboard Hot 100 singles chart. It is Olivia's third single off in breakout debut album "Sour" and it has recently been updated, although it is not clear when.
Fans noticed the song's resemblance to Paramore's 2007 mega hit "Misery Business" and dozen of mash-ups has been made to YouTube and TikTok.
According to Variety, the credit was made to acknowledge the interpolation of the song. Interpolation is a component of a formerly recorded tune, re-recorded and consolidated into another melody.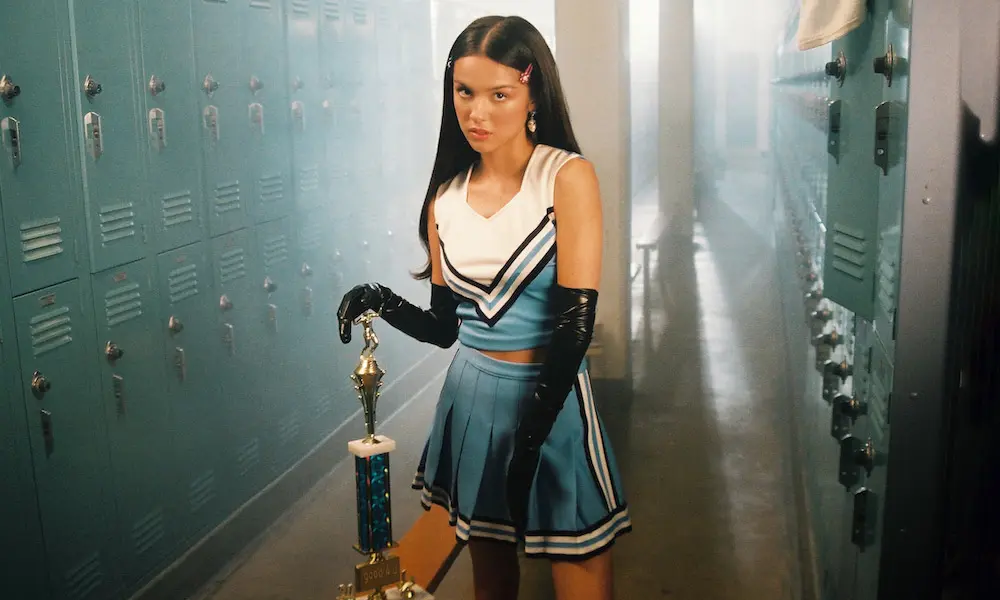 It has become common practice for writers to be given retroactive credit on songs, often to avoid costly copyright infringement proceedings.
On Instagram stories, Hayley shared a post by Paramore's publisher Warner Chappell Music celebrating the song's top rank on the Top 40 chart and a written announcement, "A huge shoutout to our writers Hayley Williams and Joshua Farro."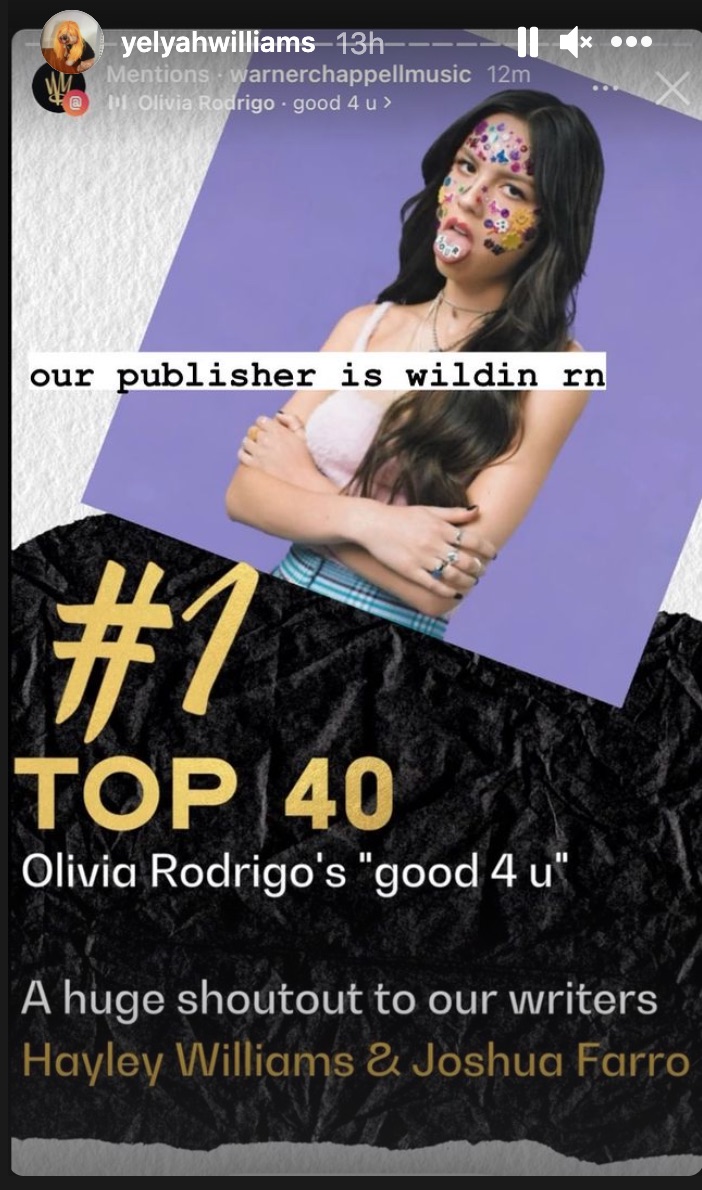 "Our publisher is wildin rn," Hayley inscribed to her post.
Olivia also credited Taylor Swift and Jack Antonoff on the track "1 Step Forward, 3 Steps Back," which interpolated the melody from their song "New Year's Day," from the get-go, and the pair were subsequently credited on "Déjà vu," too as its song was propelled by the scaffold of "Cruel Summer."
Reactions to Paramore's Hayley Williams and Joshua Farro Have Been Credited In Olivia Rodrigo's "Good 4 U"
it's okay olivia rodrigo, we've all done things that were secretly inspired by hayley williams. she is the blueprint

— lil nug (@GH0STGRLS) August 26, 2021
If Hayley Williams & Olivia Rodrigo do a song together… Our world will not be the same

— SGG (@sg_hire) August 26, 2021
Unpopular op: Olivia Rodrigo crediting Hayley Williams on #GoodForYou wasn't necessary. A LOT of songs are influenced by others, a lot of chord progressions relate, melodie's, etc on all kinds of pop songs. Doesn't mean anything other than an influence of. Credit not needed.

— Nicholas Liddle (@NLiddle16) August 26, 2021
olivia rodrigo can't stop stealing ideas ?? omf first taylor then hayley williams now rina ??

— amy⁷ (@kidultsuga) August 26, 2021
do some people really think that hayley williams wants to get credentials for good 4 u cause it kinda' sounds like misery business when she literally wanted to cut herself off from that song???

leave olivia & hayley alone wtf–

— ً kai (@archerbujing) August 26, 2021
everyone hating on hayley right now needs to get a fucking grip 😭 i promise you hayley williams is not suing an 18 year old girl over misery business (a song she doesn't even claim anymore) with her homophobic ex-band mate she had a falling out with

— allie ✧ (@sunnyxeroda) August 25, 2021
Sign up for our Newsletter
Get news summaries sent to your email to start your day.