The actor looked back during the time he was shooting hot scenes with Jennifer Aniston.
During the entertainer's appearance on "The Howard Stern Show," he genuinely reviews a specific scene which was difficult to film with Aniston on the 2002 heartfelt dramatization "The Good Girl" due to his infatuation.
"[Filming the sex scenes] was torture, yes it was," Gyllenhaal said on the show. "But it was also not torture. I mean, come on, it was like a mix of both."
"Weirdly, love scenes are awkward, because there are maybe 30, 50 people watching it? That doesn't turn me on," he continued. 
"It's oddly mechanical. And also, it's a dance, you're choreographing for a camera. You can get in it, but it's like a fight scene, you have to choreograph those scenes."
Gyllenhaal did recall a moment when he needed to utilize the cushion strategy while shooting an adoration scene with Aniston. The prop is commonly positioned between entertainers who are animating sex or making the deception of intercourse, as indicated by Insider.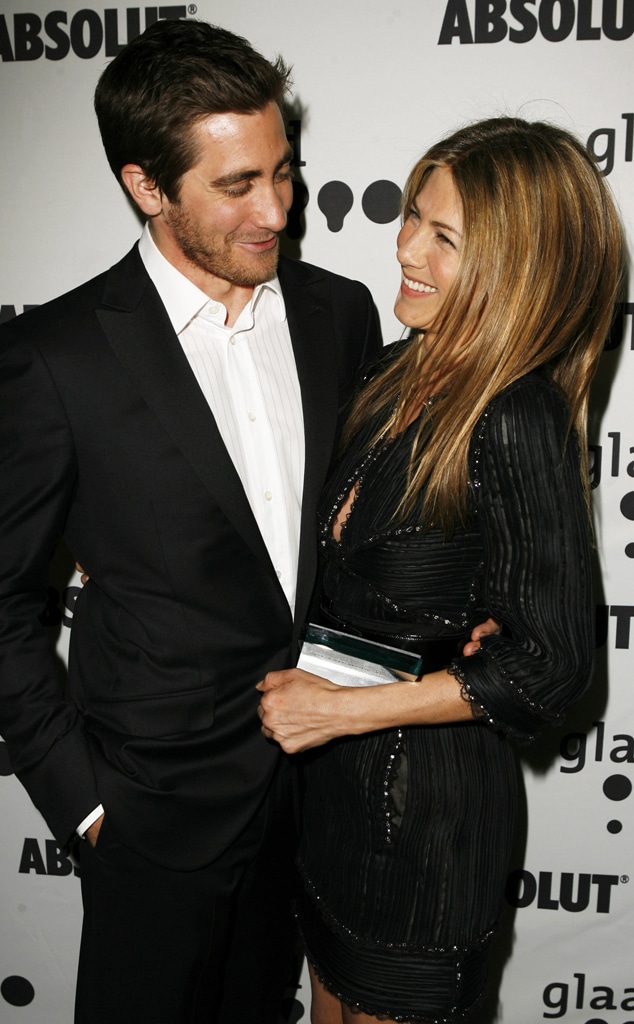 "I do remember a pillow…the pillow technique was used," he shared. "That was just pre-emptive and generally always used when actually in a horizontal place in that movie. Everything else was whatever it was."
"The pillow saved you," Howard kidded, before asking, "Who taught you that?"
"I think that was actually Jennifer's suggestion," Gyllenhaal answered. "I think she was actually very kind to suggest it before we began. She was like, 'I'm putting a pillow here.' That was all she said, I think I remember that."
Back in 2016, Gyllenhaal first revealed his crush on the "Friends" star during his interview with PEOPLE saying, "She's a rough one, you know, not likable. So hard to compliment… I will say, I had a crush on her for years. And working with her was not easy . . . I was – um, yeah. That's all I'm going to say. It was lovely. It wasn't hard, that's what I would say."
Reactions to Gyllenhaal Sex Scenes With Aniston Was "Torture"