Everyone has insecurities, even the goddess Megan Fox.
Megan Fox uncovers in a recent joint interview with beau and rapper Machine Gun Kelly for British GQ Style that she suffers from body dysmorphia.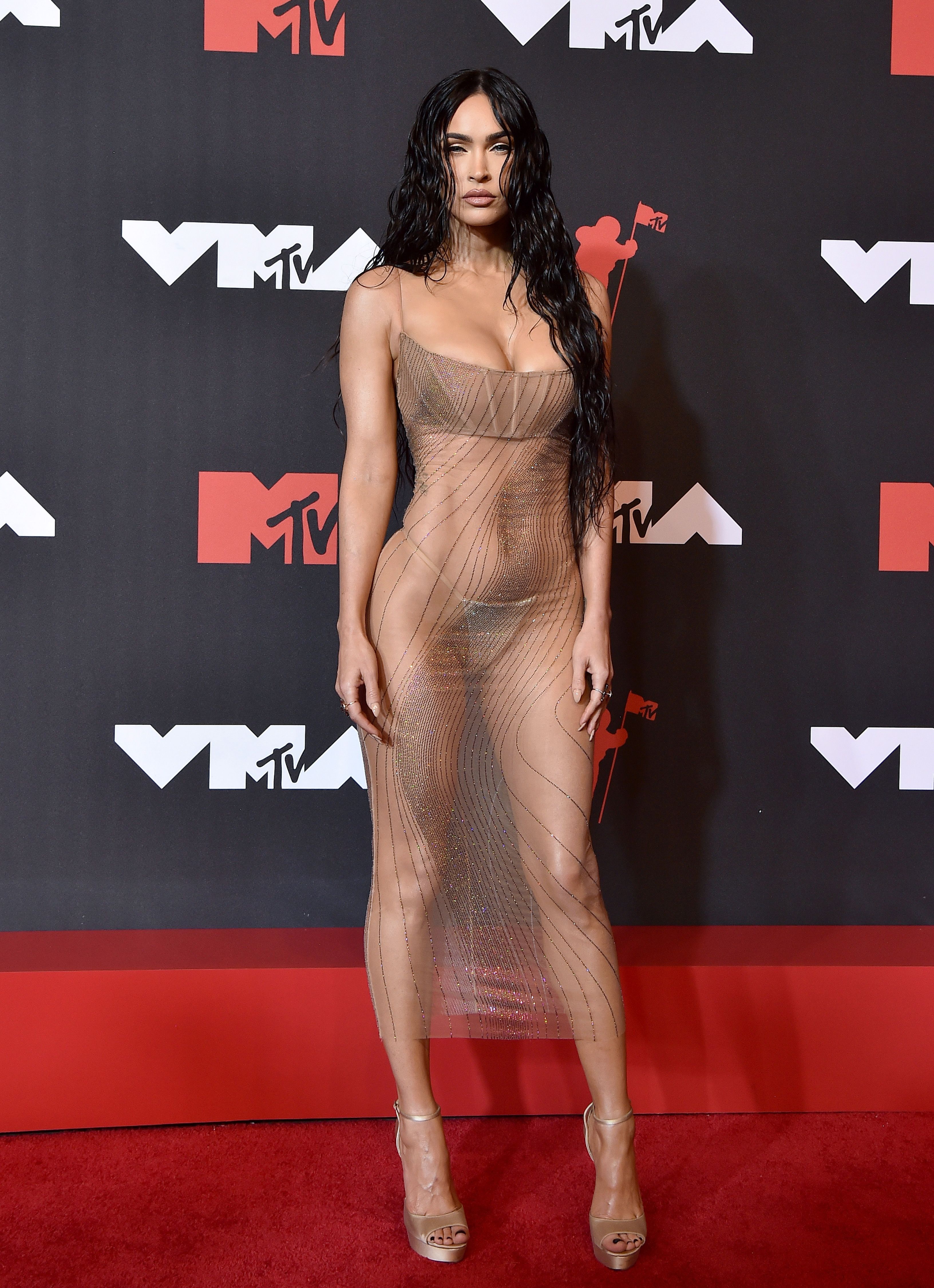 "Yeah, I have body dysmorphia. I have a lot of deep insecurities," she revealed. "We may look at somebody and think, 'That person's so beautiful. Their life must be so easy.' They most likely don't feel that way about themselves."
She didn't disclose what portion of her body disturbs her the most with regards to her appearance nonetheless, she said that she reached her limit after she featured in the film "Jennifer's Body."
The actress noted to Entertainment Tonight how she was continually being sexualized in the media and movies after that.
"It wasn't just that movie, it was every day of my life, all the time, with every project I worked on and every producer I worked with. It preceded a breaking point for me."
"I didn't want to be seen, I didn't want to have to take a photo, do a magazine, walk a carpet, I didn't want to be seen in public at all because of the fear, and the belief, and the absolute certainty that I was going to be mocked, or spat at, or someone was going to yell at me, or people would stone me or savage me for just being out," she said.
"So, I went through a very dark moment after that," she said.
Body Dysmorphia as per Mayo Clinic is a mental health disorder in which you can't quit pondering about one or more perceived deformities or imperfections in your appearance — a blemish that seems minor or can't be seen by others. However, you might feel so humiliated, embarrassed, and restless that you might keep away from many social situations.
Reactions to Megan Fox Revealed She Suffers From Body Dysmorphia
i don't feel bad for her for being pretty but i do feel bad that she's probably one of the most objectified people i can think of in the acting/modeling industry n i'm sure that causes a lot of strain on her mental health https://t.co/xzApO1szlK

— mrs. bitches (@itsfkntxna) October 12, 2021
Goes to show you that anyone suffers from deep insecurities. I don't know why people think body dysmorphia can't exist for someone like Megan fox. All i know is she's doing her best to owning who she is. Also , i always wondered what she saw in MGK but now i understand https://t.co/p8keHXYVHW

— witchdaddy tokyo (–ᆺ –) dainty koo 🌸✨🍂🪵 (@witchnamkook) October 12, 2021
We built a society where the beauty standard is pretty much Megan Fox and even Megan Fox doesn't think she's Megan Fox enough https://t.co/Q4Ux7Ybfe2

— Tara Millette (@LazyGinger) October 11, 2021
Damn really doesn't matter how many times or how many people tell you you're beautiful. If you don't see it you won't believe it from others https://t.co/p72vWjG1h3

— Samke ♡ (@sammy_hadebey) October 11, 2021
she's feeling this way about herself even after so many people call her beautiful, sexy, hot, etc. you truly don't know what's going on behind closed doors; physically and mentally 😕 https://t.co/ZGfyz8fWjR

— Lex (@Khlocaine_) October 11, 2021
tw // body dysmorphia , body image issues , mental illness

ppl making fun of body dysmorphia deserve a special place in hell bc u for real have no idea what tf ur talking abt https://t.co/drRRTjbPjQ

— robin⁷ 💫 (@_maybird) October 12, 2021