The suspect used a metal baton.
Michelle Yi, who competed on CBS reality TV's "Survivor: Fiji" in 2006, was wounded and beaten with a metal baton by a vagrant last Thursday in Santa Monica, California at the pilates studio where she instructed classes.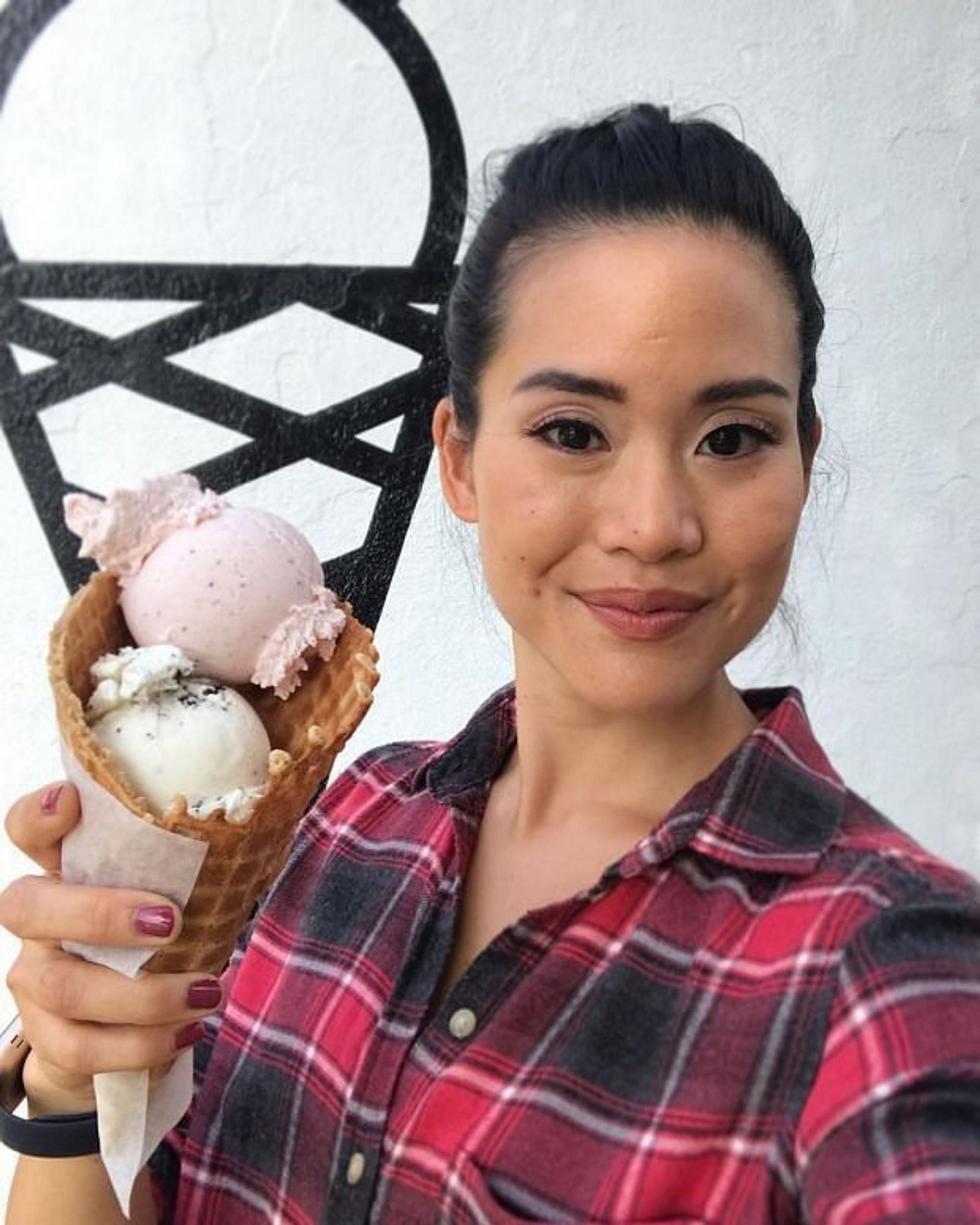 The suspect, who has been identified as Alexandra Diaz, moved toward the open front entryway and when she was approached to leave, the suspect promptly hollers at Yi, saying that she was a prostitute and had stolen her identity.
"She was yelling all sorts of things like, 'You stole my identity' and 'You're a prostitute,'" said Yi in a statement to PEOPLE. "Santa Monica has a homeless problem, and I've dealt with this type of thing before. So, I told her, 'Ma'am, you can't be here. You need to leave.'"
This is where the woman become brutal as she didn't leave rather, thrusted at her with a blade in one hand and a metal baton in the other. "She stabbed me in the left bicep," says Yi. "And then she hit me on the right hand with the baton. My Apple Watch shattered."
She added that the lady likewise hit her on the head with the baton. "Blood was everywhere."
"When we arrived, the suspect was still on the scene," Lieutenant Rudy Flores, a spokesman for Santa Monica Police Department told the publication. "The officers took her into custody and interviewed the victims and witnesses." Yi was taken to the hospital after the incident and received several stitches on her face.
Yi believed that the assault may have been racially roused, "I can't say why she attacked me, of all people. But she was a white lady who attacked three people that morning."
"Another victim was an elderly Asian man who was walking his dog, and the third was also a person of color. I can't prove whether it was racially motivated or not, but she was screaming all sorts of awful things at me. The facts are what they are."
Police have charged the suspect Diaz with three counts of assault with a deadly weapon.
Reactions to "Survivor: Fiji" Contestant Michelle Yi Attacked By A Homeless Woman
My heart is broken by this news. Sending love Piper Michelle Yi's way. Wishing her a fast physical recovery and the space needed to emotionally heal 🖤 https://t.co/sZR9mBbx4Q

— Gia Worthy ❤️🖤💚 (@classicallygia) October 17, 2021
Truly awful and sickening news. Our thoughts are with Michelle wishing her a full and speedy recovery and hoping the perpetrator/s are found before anyone else is harmed. https://t.co/C0AsjBTZtp

— Slaying the Dragon-A Survivor Podcast (@slaydragonpod) October 18, 2021