The drummer for Blink-182 recently had a scorpion tattoo over his ex-wife Shanna Moakler's name, as well as an imprint of fiancée Kourtney Kardashian's lips.
On Monday, Shanna Moakler shared a mysterious Instagram Story, presumably in response to her ex-husband, Travis Barker, covering away his tattoo of her name.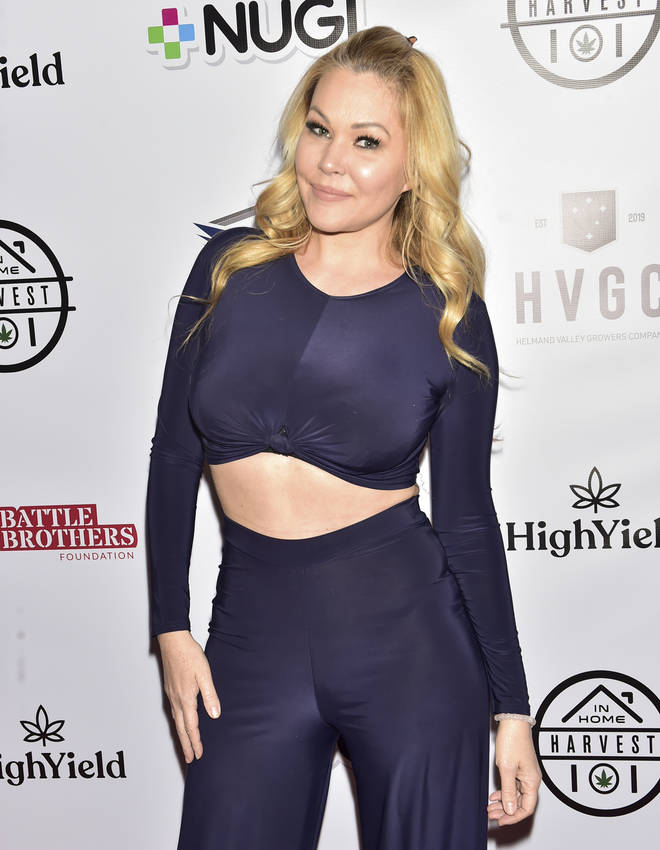 Scott Campbell, Barker's tattoo artist, shared a photo of the rocker's completed designs, which also included Kardashian's lips on his left arm.
"Scorpio season. On @travisbarker … Lips straight from the mouth of @kourtneykardash Congrats you two," the tattoo artist captioned the post.
The 46-year-old former Miss New York USA shared a screenshot of a scene from the 1993 thriller "Point of No Return," which included the statement, "I never did mind about the little things."
Fans speculated that Moakler's use of an emoji of a red lipstick mark was a jab at one of Barker's recent tattoos.
After two years of courting, Moakler married Barker in 2004. The couple divorced in 2006 after having son Landon in 2003 and daughter Alabama in 2005. Until their divorce was completed in 2008, their on and off romance was rocky.
On Oct. 17, Barker proposed to Kardashian at the Rosewood Miramar resort in Montecito, Calif. He dropped down on one knee on the beach, surrounded by candlelight, in the center of a large heart-shaped flower arrangement. Kardashian captioned photographs of the memorable occasion, "Forever."
The day after Barker proposed to Kardashian, Moakler, who had her tattoo of Travis' name erased in May, appeared to announce a social media hiatus. Moakler wrote on her Instagram Story, "Temporarily closed for spiritual maintenance."
Reactions to Shanna Moakler Reacts To Travis Barker Covering Tattoo Of Her Name
The fact that she had to make a post about it means it did get to her.

— MochaJoe (@MochaJoe12) October 26, 2021
She's literally the most bothered. Like Kravis out here living life giving zero fucks. Meanwhile her insta story is every day throwing shade while she says "it's not specific guys… I'm not talking about them" 😂🙄👌 Girl bye. Seriously.

— Dana Clark (@dana_phoenix09) October 27, 2021