All of this looks to be an attempt to protect her fiancé, who has been chastised for claiming he was "immunized" for COVID despite never having been vaccinated and tested positive.
On Tuesday, the "Fault in Our Stars" actress slammed the Daily Mail on Twitter for failing to identify her beau, Aaron Rodgers in snaps.
Woodley posted on her Instagram Stories alongside images from the tale, "Literally ya'll need to calm the f—- down. This is straight up HILARIOUS."
She then, accused the tabloid of "grasping at straws to disparage Aaron" amid controversy over his COVID-19 vaccination claims. "Finding random f—ing men on the streets of LA and saying its him," she continued.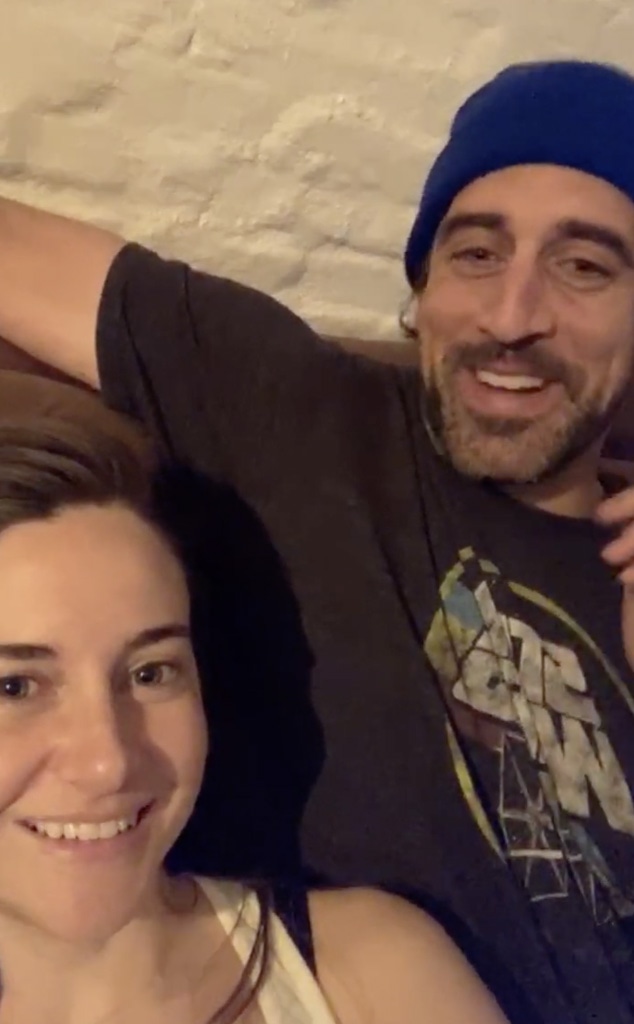 "I know Aaron's body VERY well. First off his feet, ahem and no offense to this rando dude, are a LOT bigger," she said as she drew a circle around the mystery man's shoes, and joked about how big feet equal to a big phallus.
Over a second Instagram Story slide, she noted that the innocent bystander had bald hands, saying, "also, for those of us who know aaron beyond the worlds of obsessed sport and s–tty media, it's no secret he has the hairiest hands on the f–king planet. this oblivious homie, clearly, does not. (go ahead, zoom in)."
Last but not the least; Woodley proceeded after the man's car, which clearly wasn't up to Rodgers' standards. "also, cute car dude," she continued. "but aaron would never drive this."
Rodgers gained attention last week after testing positive for COVID-19 and confirming that he had not been vaccinated. He was unable to play in the Packers' 13-7 defeat to the Kansas City Chiefs on Sunday due to the league's COVID regulations.
The NFL player insisted that he "didn't lie" when he informed the media in August that he was "immunized" during an appearance on The Pat McAfee Show last Friday.
Reactions to Shailene Woodley Brags About How Well She Knows Fiancé Aaron Rodgers' Body While Insulting An Innocent Man
Imagine just grabbing a coffee and hours later the star of Big Little Lies is saying you've got a little dick and a shitty car lmao https://t.co/ov3rGEY2n6

— feitelberg (@FeitsBarstool) November 9, 2021