Sending our condolences to her family.
Chris Daughtry, a former American Idol contestant and his wife Deanna are mourning the death of their eldest daughter, Hannah who was discovered dead at her home in Fentress County, Tenn. on Friday at the age of 25.
Her parents paid tribute on Instagram, with Deanna writing, "My first born. I love you endlessly Hannah. Our family would like to thank you all for the outpouring of love as we grieve the loss of my daughter Hannah."
"We are awaiting the autopsy results to determine how Hannah sustained the injuries that caused her death. Our hearts are broken."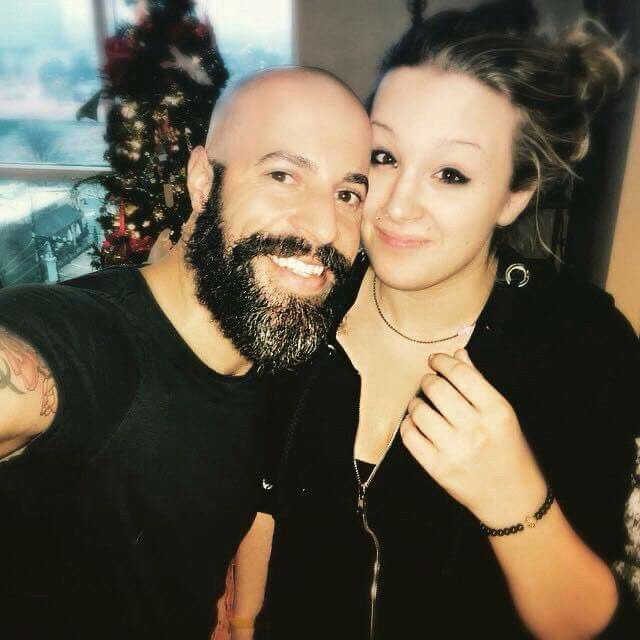 "I just recently lost my mother to cancer but I was blessed with the chance to say goodbye and I was processing it privately," he continued. "We never got to say goodbye to our precious Hannah and it's another huge hit to our family."
"Thank you all for your kind words and condolences. They are truly felt and appreciated. I am now taking time be present with my family as we attempt to heal from this devastating loss. Hannah, I love you. I miss you. I wish I could hold you. This hurts so deeply," the post concluded.
According to a statement published to E! News, Chris, who rose to popularity as the vocalist of the rock band "Daughtry" after appearing as a finalist on American Idol's fifth season in 2006, has put his band's tour on hold until November 16.
Local officials are actively investigating Hannah's death. Police and the coroner's office had no immediate response when contacted by news organizations.
Reactions to Singer Chris Daughtry's Daughter Dead At 25
This is incredibly sad. Saw Daughtry in concert a few years ago and he was so humble and put on a fantastic show. Sending healing vibes to him and his family. https://t.co/8dTarYJNFv

— Shine Bright 🌞🌟🌜 (@xmillrunner) November 13, 2021
My ♥️ is just breaking for Chris & his family. Please keep them in your prayers. Losing a child, the pain is indescribable…It's intense & unrelenting. Lord, please lift them up into your loving arms, bring them the peace that they need & deserve, & many blessings 🙏 https://t.co/Mbm09gwNhG

— Noel (@JN_Warrington) November 13, 2021