She is the mother of DaBaby's child.
Officers were dispatched to Uptown shortly before midnight on Sunday to investigate claims of a domestic assault. Jonathan Kirk, better known by his stage name as DaBaby, said on Instagram Live that he was contacting the cops while showing DaniLeigh nursing their 3-month-old kid.
On Instagram Live, DaBaby can be heard saying, "Man, y'all come get her." He also added, "I gotta record you for my safety. You ain't fitting to bring this Black man down."
DaniLeigh allegedly assaulted him, but CMPD simply advised DaBaby to go to the magistrate's office the next morning to file charges against her.
However, they received another call to the same uptown address, and Kirk stated that Curiel assaulted him for the second time. Cops then, say their investigation yielded enough evidence to charge her with two misdemeanor assaults, one each for the alleged events on Monday and Sunday.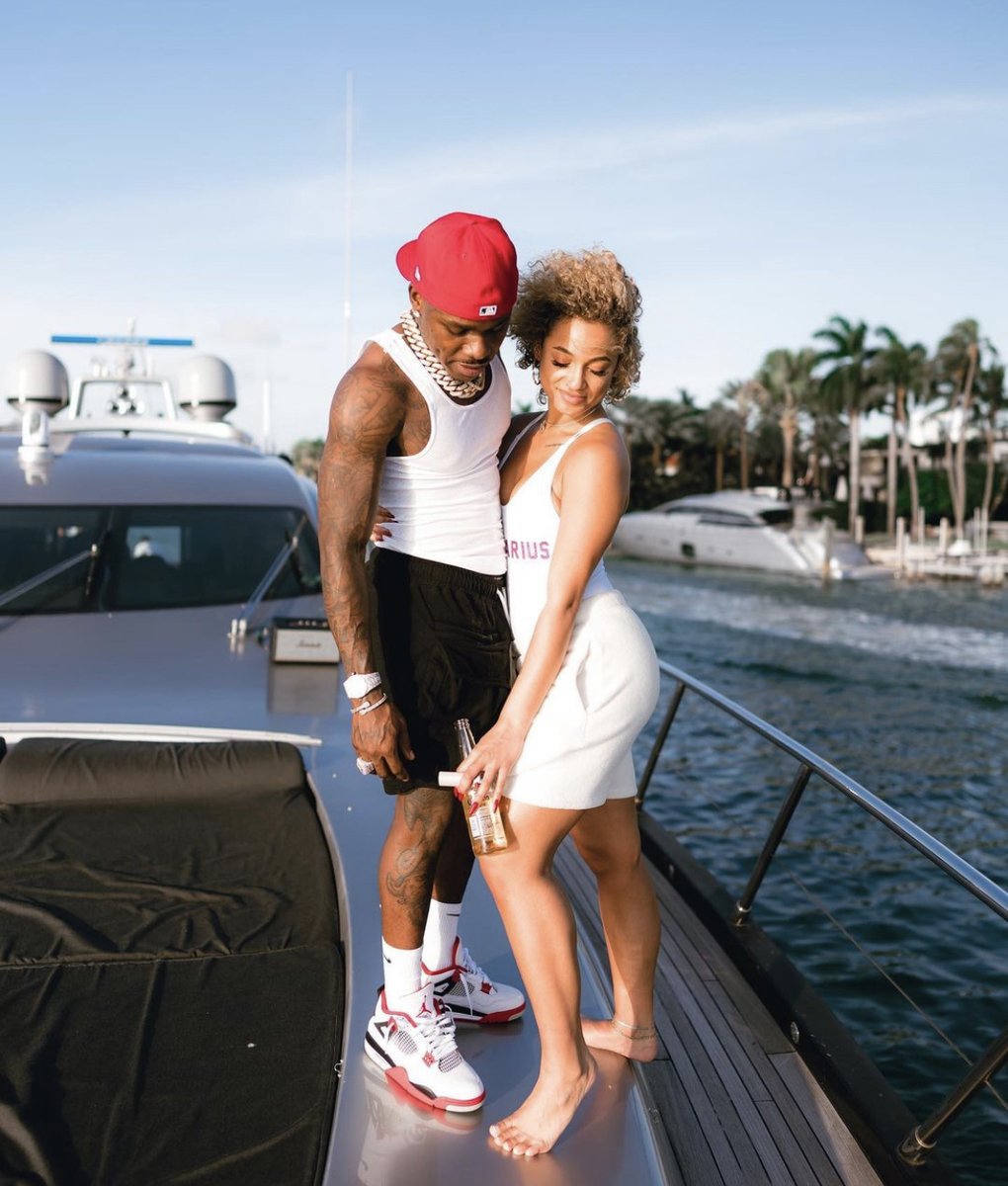 Danielle Curiel, best known as DaniLeigh, was served with a Criminal Summons for Simple Assault as a consequence of the investigation. In a prepared statement, a spokesperson for Charlotte-Mecklenburg police said, "Officers also obtained additional information that led them to charge Curiel with a second count of Simple Assault from the incident on Nov. 14."
In one of his most recent Instagram posts, DaBaby wrote, "I don't want no charges pressed or nothing. I just want her peacefully removed, which they need to hurry up [and] do as we speak. I ain't even want that behavior on display but it's OK, man this too shall pass, it's all good."
Reactions to DaniLeigh Charged for Assaulting DaBaby "Twice"
This should not have been on social media. DaniLeigh you decided to lay up with this man. Make a song to one up his dark skin baby mama called "Yellowbone is what he want". I hear the N-words from you girl. DaBaby this is what you wanted! Yall both need help!#dababy #Danileigh

— thatchickquoia (@thatchickquoia) November 15, 2021
Da Baby is wrong for that, I don't care for Danileigh but why would you choose to go live on her OWN Instagram while she's vulnerable and feeding her child and then talk about you're "recording her for your own safety" he's such a clown ass nigga. That poor baby

— tima (@timabigprettyy) November 15, 2021
DaBaby and DaniLegh arguing on IG live. DaBitch purposely showing DaniLeigh's baby. DaBitch called the cops on DaniLeigh. DaniLeigh just letting the word "nigga" fly out her mouth repetitively… pic.twitter.com/1nUebtKzz1

— hoe, why is you here? (@geeondruh) November 15, 2021
I don't care for Danileigh but DaBaby antagonizing her on IG Live while she's feeding her child is crazy. He's so mean spirited that it's disgusting.

— Bisexual Agenda Pusher (@c0mplexchick) November 15, 2021