The Real Housewives of New York City have been called out by none other than, Heather Thomson.
According to Page Six, while posing for a Post photographer, the former reality star revealed her honest opinions on Bravo's long-running series.
Heather Thomson allegedly informed cameras that she and RHONY had "reached the end of the road," by saying, "I went to the show because [producers say they] want to empower women, but at the end of the day they actually do the total reverse of that. They're showing women behaving badly, and at each other's throats."
She went on to explain that she no longer wanted to be a part of the show's "machine" and that she had overheard her castmate, Ramona Singer, reportedly make a racist remark.
In response to new cast member Eboni K. Williams, a source earlier informed Page Six that Singer had commented, "This is why we shouldn't have black people on the show."
She then denied making the remark in a statement released by Page Six and called the charges a "terrible lie." Heather, on the other hand, claims that she was there when Singer made the remark.
"I was there and I heard Ramona say that and I freaked out," she said. "Bravo said there was an investigation. To my knowledge, they've never offered or required unconscious bias or sensitivity training to the cast or producers on the show ever."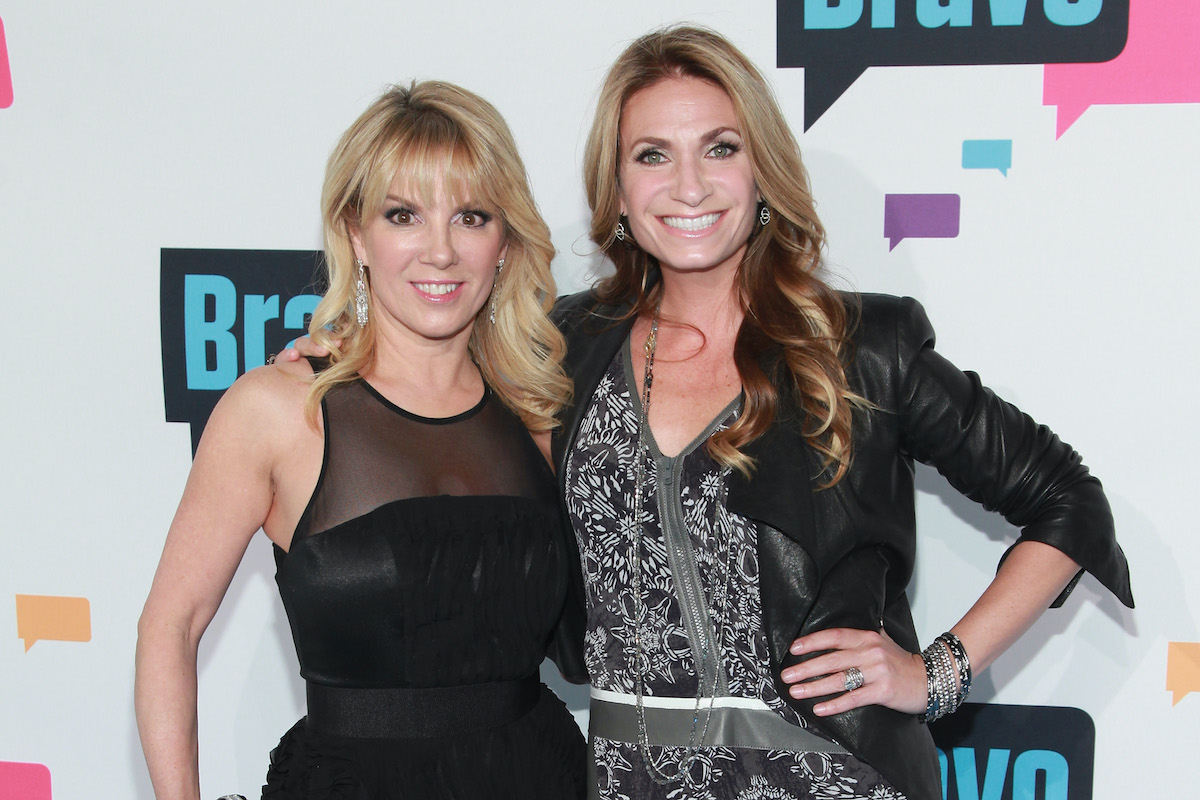 "I was never asked. Do they know and care about the effects [the show] has? It's nonsense. They are not interested in people; they are interested in money."
When asked whether she thought Singer had a problem with people of color, Thomson answered, "What do you think?"
The real housewife was a regular cast member on the successful Bravo reality program from seasons five through seven, however she has continued to appear as a guest on the show. She also claimed that she had been "assaulted" during shooting earlier this year.
The reunion for RHONY's most recent season was canceled in September. Luann de Lesseps, a cast member on the program, spoke up against the cancellation and uncertainty about the show's future in a recent interview.
Reactions to Heather Thomson Claims "Real Housewives of New York City" Storylines Are "Fake" And "Forced"
OK I really really hope Ramona didn't say it. If Heather heard her say it why didn't she make a big scene about it right there? The cameras were on. https://t.co/BWLi36NpCR

— CaCaCaCapricorn (@CaCaCaCapricorn) November 28, 2021
Holla is a fucking bitter loser but can we talk about how she confirmed Ramona said the racist comment that bravo so-called "investigated and found no evidence of" 👀 https://t.co/G1nQaAblGc

— arthur becker (@_arthurbecker_) November 28, 2021