Our heartfelt condolences go out to his family and friends.
Virgil Abloh, the first black creative director of the Louis Vuitton menswear brand and the founder of Off-White, died Sunday after a private battle with cancer.
Abloh's death was confirmed via a post on his verified Instagram profile, which explained that he had been battling cardiac angiosarcoma, a rare and deadly form of cancer, for more than two years.
"We are devastated to announce the passing of our beloved Virgil Abloh, a fiercely devoted father, husband, son, brother, and friend," the statement reads.
"He chose to endure his battle privately since his diagnosis in 2019, undergoing numerous challenging treatments, all while helming several significant institutions that span fashion, art, and culture."
"Through it all, his work ethic, infinite curiosity, and optimism never wavered. Virgil was driven by his dedication to his craft and to his mission to open doors for others and create pathways for greater equality in art and design. He often said, "Everything I do is for the 17-year-old version of myself," believing deeply in the power of art to inspire future generations," the post continued.
"We thank you all for your love and support, and we ask for privacy as we grieve and celebrate Virgil's life."
In a joint statement, LVMH, Louis Vuitton, and Off-White also paid their respects to the designer.
"We are all shocked after this terrible news," Bernard Arnault, Chief Executive Officer of LVMH, stated. "Virgil was not only a genius designer [and] a visionary, he was also a man with a beautiful soul and wisdom."
"The LVMH family joins me in this moment of great sorrow, and we are thinking of his loved ones after the passing of their husband, their father, their brother or their friend."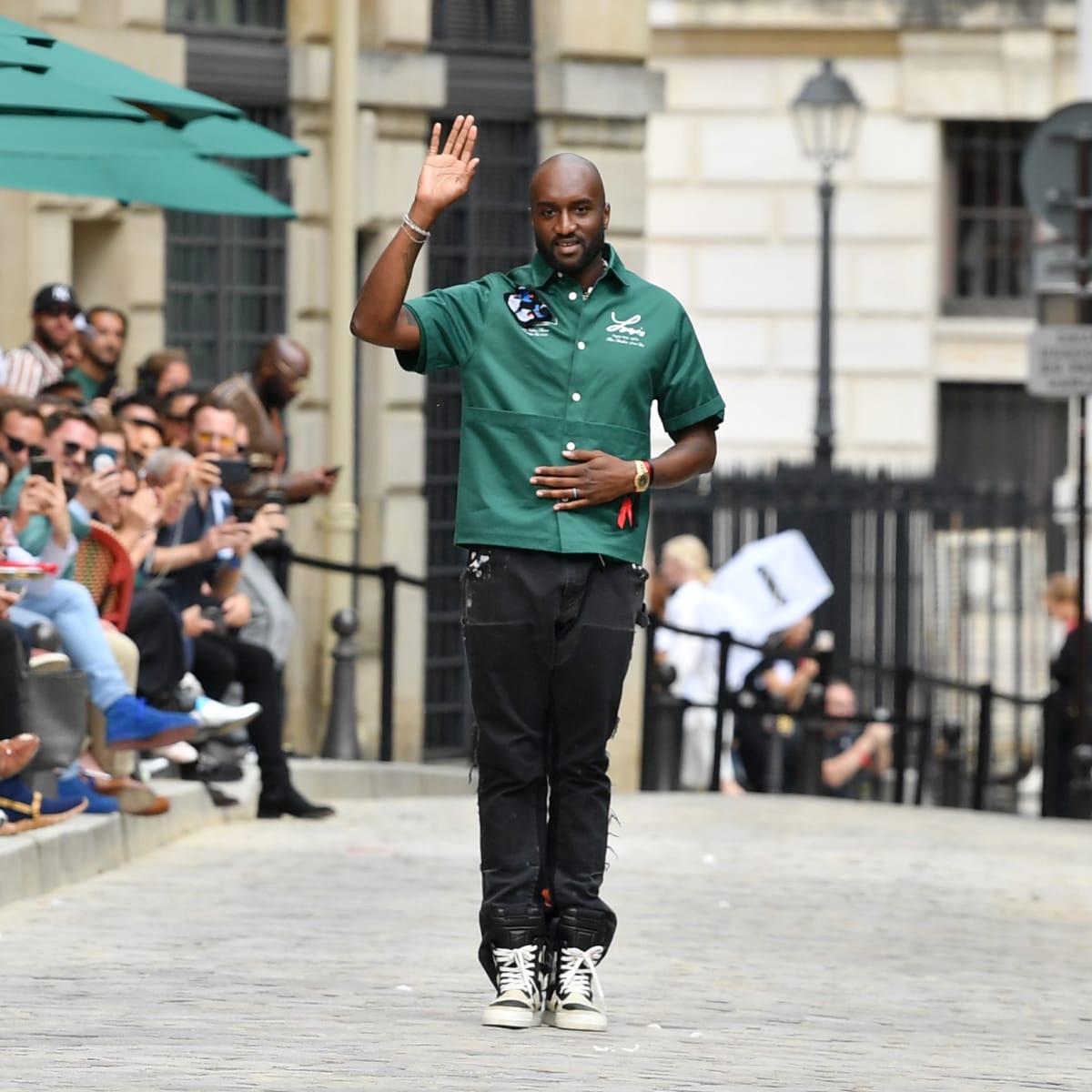 Virgil Abloh, who developed the streetwear-focused luxury label Off-White and was Kanye West's long-term creative director, was named Louis Vuitton's first African-American artistic director in 2018, and one of the few black designers at the head of a French historical house, as per the New York Times.
According to the family statement, Abloh is survived by his wife Shannon, children Lowe and Grey Abloh, sister Edwina Abloh, and parents Nee and Eunice Abloh.
Reactions to Designer Virgil Abloh Has Passed Away
you never know what battles people are fighting—the pain people are going through behind closed doors. rip virgil abloh, your legacy in fashion will forever be limitless. 🕊 pic.twitter.com/7s9khlNbXo

— 𝓂𝒶𝓎𝒶 (@2mayaz) November 28, 2021
Say what you want about Virgil Abloh, but he made it as a leading high-fashion designer while being a black man, leading the charge for others like him to follow suit. May he Rest In Peace.

— Sulu (@SulamaTraore) November 28, 2021
Virgil Abloh's death is as shocking as Chadwick's. Devastating

— sosa (@Free_S0sa) November 28, 2021
A year after Chadwicks death we then lose Virgil Abloh. They both created so much success in their careers while silently battling cancer. RIP to them💔 pic.twitter.com/0YDVLnHsXM

— Drebae (@Drebae_) November 28, 2021
What Virgil Abloh did for the culture… from Pyrex Vision, Been Trill, Off-White, Nike, Louis Vuitton, Kanye, Tumblr / Instagram and Rap Music in just 41 years of life will never be done again. Rest In Peace to that Black Man.

— A Black Man (@SkygodSpence) November 28, 2021