We express our heartfelt sympathies to her family and friends who are grieving her passing.
Arlene Dahl, a renowned Hollywood actress who is known for her appearance in "Journey to the Center of the Earth," has passed away at the age of 96 on Monday in New York.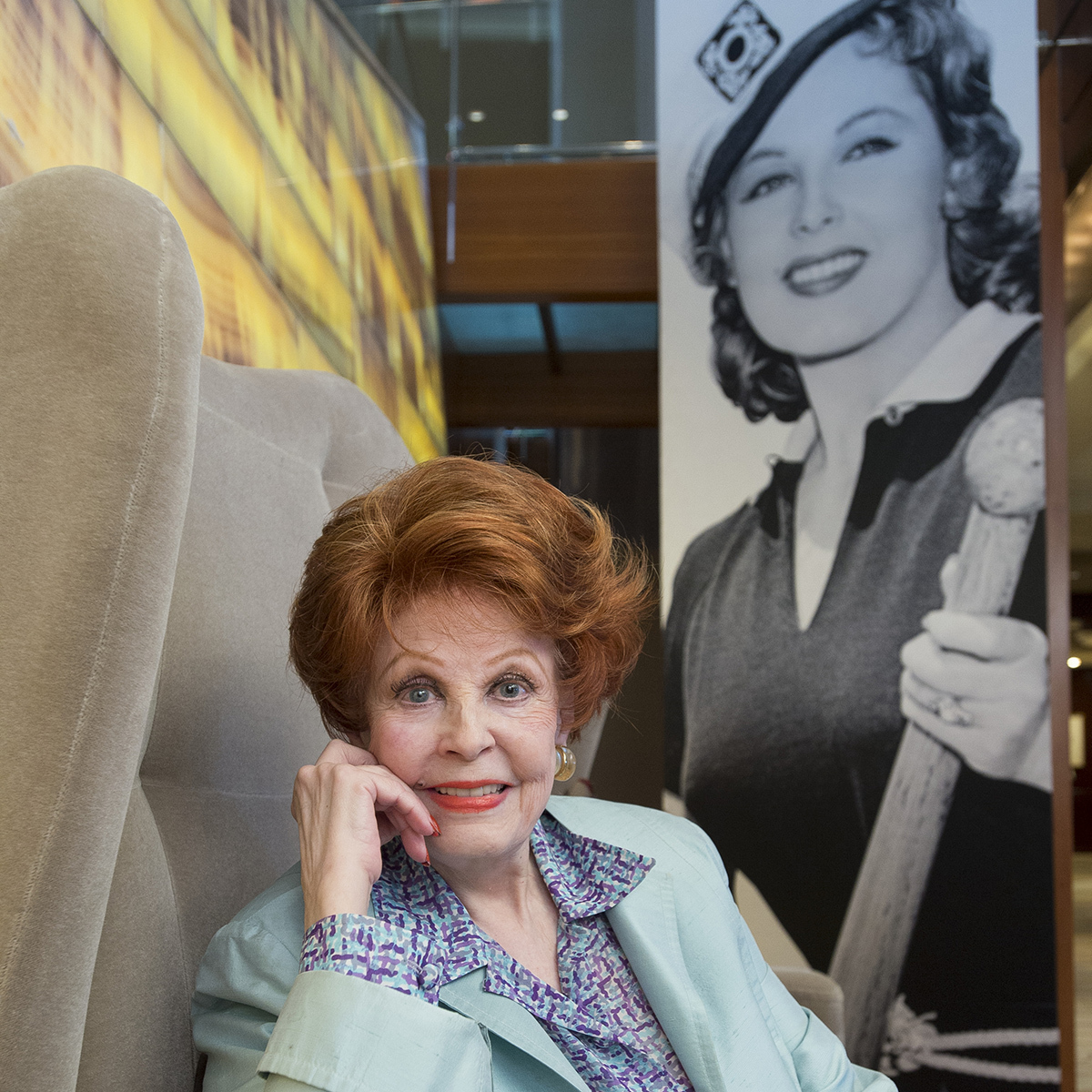 Dahl's son, Lorenzo Lamas, confirmed the news on Instagram and Facebook, writing a touching farewell to his mother.
"She was the most positive influence on my life. I will remember her laughter, her joy, her dignity as she navigated the challenges that she faced. Never an ill word about anyone crossed her lips," Lorenzo composed.
"Her ability to forgive left me speechless at times," Lorenzo added. "She truly was a force of nature and as we got closer in my adult life, I leaned on her more and more as my life counselor and the person I knew that lived and loved to the fullest."
"My sympathies go to her loving husband @marcrosennyc who,for the last 37 years,made her life so wonderful and joyous. Love you mom forever ♥️ #ArleneDahl #Moviestar #legend #mom #RIP," the post concluded.
In the late 1940s, the actress began her acting career in Hollywood, starring in films such as "The Bride Goes Wild," "Reign of Terror," and "James Mason's Journey to the Center of the Earth (1959)." Dahl also appeared in the movie "Sangaree" and "Diamond Run," both starring Fernando Lamas, whom she married in 1954.
Dahl created "Arlene Dahl Enterprises," a lingerie and cosmetics company, in parallel with her hectic cinematic career in the 1950s. Simultaneously, the actress began writing a beauty column, before finally leaving acting to work as an advertising executive for "Sears, Roebuck & Co." She went on to start a perfume firm as part of her impressive resume.
She continued to work as an actor, appearing on series including "Rowan & Martin's Laugh-In," "Fantasy Island," and "The Love Boat" as a guest star. She also appeared in the mid-80s on the soap operas "All My Children" and "One Life to Live," where she portrayed Lucinda Schenck for four episodes.
Arlene Dahl is survived by Rosen, her sixth husband, Lorenzo and Rounseville Andreas Schaum, Carole Holmes McCarthy, and her grandkids and great-grandchildren.
Reactions to Actress Arlene Dahl Has Passed Away
Arlene Dahl has passed away at the age of 96. She was one of the most beautiful women Hollywood ever put on the screen! Condolences to her son Lorenzo Lamas

— Joyce Day (@Daytobehappy) November 29, 2021
RIP Arlene Dahl, the last of Technicolor's redhead queens. I love her foxy, perverse turn as the ex-con sister in vibrant noir SLIGHTLY SCARLET. Who else could pull off a leopard print bathing suit and a spear gun so well? pic.twitter.com/LwyZkJ1igA

— The Nitrate Diva (@NitrateDiva) November 30, 2021
So very sad to hear the news about Arlene Dahl, one of the most beautiful actresses ever. She has died at the age of 96. Rest in perfect peace.

Prayers for her family and friends. #ArleneDahl pic.twitter.com/6H4tlHmFq8

— ✨ Hollywood Yesterday ✨ (@HollywoodYeste1) November 29, 2021
Remembering Arlene Dahl who has died at 96…she was excellent in Westerns including AMBUSH w/R. Taylor & THE OUTRIDERS w/McCrea & B. Sullivan…also in Anthony Mann's great "French Revolution noir" THE BLACK BOOK aka REIGN OF TERROR. RIP. #ArleneDahl pic.twitter.com/lwsP0FMKy4

— Laura G (@LaurasMiscMovie) November 29, 2021