When contacted by several news sites, a representative for Noth had no immediate response.
Lisa Gentile claimed that the actor "sexually assaulted" her in 2002 at a press conference on Thursday, December 23. The singer-songwriter claimed that the Sex and the City star forcefully kissed her and groped her breasts with the help of her lawyer, Gloria Allred.
"I first met Chris Noth when I began frequenting Da Marino restaurant in New York City in 1998," the actress' statement acquired by PEOPLE, began. "He was a regular there and good friends with the owner Pasquale Marino."
"I would often see Chris dining and hanging out there when I would visit Da Marino with my family and my friends. Eventually, Chris and I started conversing and we became acquaintances. We would talk mostly about music and show business in the neighborhood."
"Then on a Saturday night, in early 2002, we were all hanging out at Da Marino," she continued. "Around midnight, I was getting ready to leave. Chris offered me a ride home and I said, 'Okay.' When we arrived at my apartment, he asked if he could come up."
"I told him I had nothing to offer him to drink and he said, 'That's okay.' He just wanted to see where I lived. He came upstairs. We entered and we went into the kitchen. He wanted to see the rest of the apartment, but I didn't show him because my roommates were sleeping. He used the restroom and I found some old box wine and poured him a glass."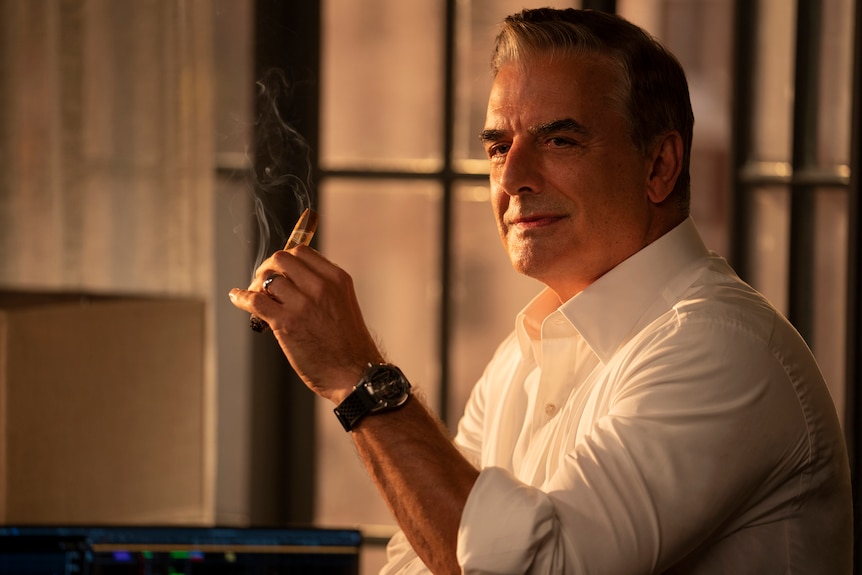 Gentile went on to say that despite her objections, Noth started touching and kissing her, "He started kissing me almost right away. Then he leaned against the kitchen countertop and forcibly pulled me against him. He was slobbering all over me."
The actress further claims that she "was trying to get him to stop." She additionally said that the Wisconsin native phoned her one day after the alleged event and threatened to "ruin" her career if she "ever told a soul about what happened."
Gentile's accusation comes only a week after two women accused Noth of sexual assault and gave their experiences to THR for a December 16 report. Noth reportedly raped the first victim, who talked under the alias Zoe, in a Los Angeles residence back in 2004. She stated they met at a prestigious business in Los Angeles.
The second woman, who went by the name Lily, said Noth welcomed her to his New York City home after they had drinks and dinner together in 2015. While waitressing at a local nightclub, Lily, who was 25 at the time, met the actor.
A third woman who requested anonymity but went by the alias Ava, came forward as well and told the Daily Beast about the incident on Dec. 17 that the actor sexually abused her when she was 18 years old while working at a New York City restaurant in 2010.
Noth, on the other hand, disputed the charges and described both circumstances as "consensual" in earlier statements. He also describe the third woman's story a "complete fabrication."
Reactions to Lisa Gentile Is The Fourth Woman To Accuse Noth
Lisa Gentile a nobody & suckass singer who has a new album out accusing Chris Noth of abuse & ruining her career? Lady you never had one to begin with. I'm a sound technician who's never hear of you. I have friends & family in Hollywood & they don't know who you are. INNOCENT. 🤬

— Winkie! 🕊 (@WinkiesWord) December 24, 2021
Good thing they killed him off early. Imagine the backlash if he was still there, and with the horrible writing on the most recent episode. Yikes. https://t.co/mgYVpk4AOe

— Val (@vfmnr) December 24, 2021