He's now officially the father of three kids.
After receiving the results of a paternity test, Tristan Thompson has revealed that he is the father of a baby boy born to a woman from Houston named Maralee Nichols.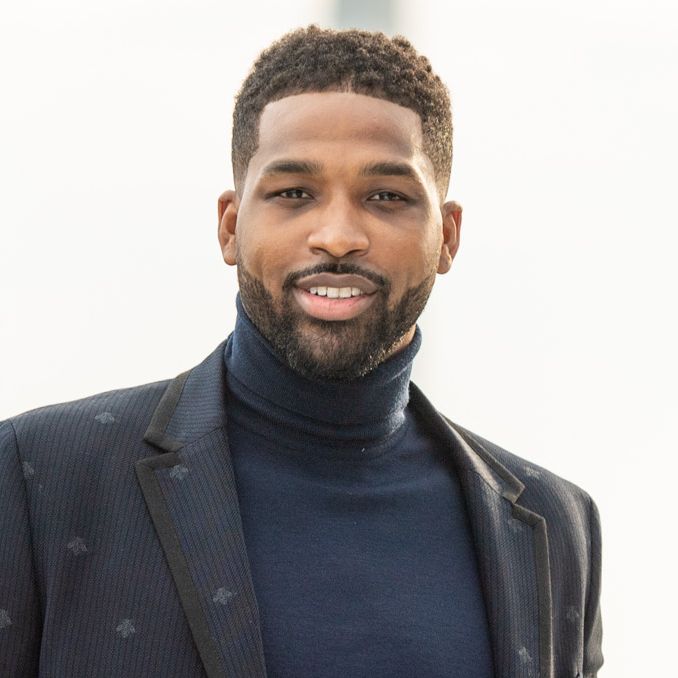 On Jan. 3, he revealed on his Instagram Story that paternity test results confirm he "fathered a child with Maralee Nichols," while also apologizing to his former girlfriend and child's mother, Khloé Kardashian.
"I take full responsibility for my actions. Now that paternity has been established, I look forward to amicably raising our son," his lengthy statement began. "I sincerely apologize to everyone I've hurt or disappointed throughout this ordeal both publicly and privately."
On Monday evening, he followed up his message with a direct apology to his on-again, off-again girlfriend Khloé Kardashian, with whom he shares 3-year-old daughter True Thompson with. In a second post, he composed, "Khloé, you don't deserve this."
"You don't deserve the heartache and humiliation I have caused you. You don't deserve the way I have treated you over the years. My actions certainly have not lined up with the way I view you. I have the utmost respect and love for you. Regardless of what you may think. Again, I am so incredibly sorry."
Tristan and Maralee have been fighting in court over the paternity of the baby boy, as per TMZ. Maralee filed a child support lawsuit against the NBA player, alleging that he tried to bribe her $75,000 to remain silent about the baby.
Following Maralee's timeline, she and Tristan conceived their baby boy shortly after he reconnected with Khloé last spring, as published by Hollywood Life.
Tristan and Khloé, on the other hand, split up again in the summer. Since their breakup, they've supported each other and are co-parenting their daughter.
Reactions to Tristan Thompson's Paternity Test Result
Khloe Kardashian after she takes back Tristan Thompson for the 89th time after he had a baby with yet another woman that isn't her pic.twitter.com/BcdlmqT9bO

— I hate trump (@willowhalliwell) January 4, 2022
the only time i see khloe trending is when tristan cheat on her 😭

— LB (@lnbshr) January 4, 2022
I have never seen somebody hate another person the way Tristan Thompson truly hates Khloe Kardashian.

— Arielle✨ (@JustArielle) January 4, 2022
Yo, Tristan stay shittin on Khloe. Like how do you not love yourself enough to leave that shit alone? Staying for the kid is not an excuse

— brebre (@Brebreszn) January 4, 2022