Shania Twain is passing the "baton" to Taylor Swift.
Taylor Swift has now spent the most weeks at No. 1 in Billboard's Top Country Albums chart's history as a female artist.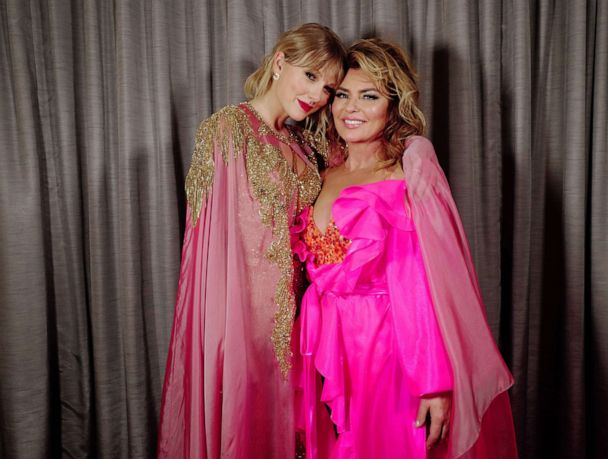 Swift's albums have now spent 99 weeks at No. 1 on the list, breaking the previous record of 97 weeks held by Shania Twain's albums on the Top Country Albums chart.
Twain came to social media to congratulate Swift on her accomplishment, writing, "Let's Go Girls!!!! Proud of you Taylor Swift. Historical records are meant to be made and then broken."
"The baton is meant to be passed on to new generations," she added. "Unstoppable young female country artists are fire in spite of the hurdles," adding the hashtag, "#trailblazers."
Swift has long credited Twain as a musical inspiration, most recently mentioning her in a TikTok film honoring country girls who have gone mainstream.
Twain joined in the fun, praising Dolly Parton in her own post as she responded, "Thank you @taylorswift I appreciate you! Paying this one forward to another trailblazer."
Swift responded with a TikTok duet of her emotions, writing, "I have ceased to be a person anymore I have exploded into a cloud of confetti hearts."
Twain's self-titled 1993 album debuted at No. 1 on Billboard's Top Country Albums list, and she followed it up with "The Woman in Me," a smash success that lasted 29 weeks at No. 1. It also featured classics like "Any Man of Mine," and "Whose Bed Have Your Boots Been Under?" as well as the song's title.
Her 2002 album "Up!" dominated Billboard's Top Country Albums list for six weeks, while her 2004 Greatest Hits album topped the chart for 11 weeks. "Now," her most recent No. 1 single, spent one week at the top of the charts in October 2017.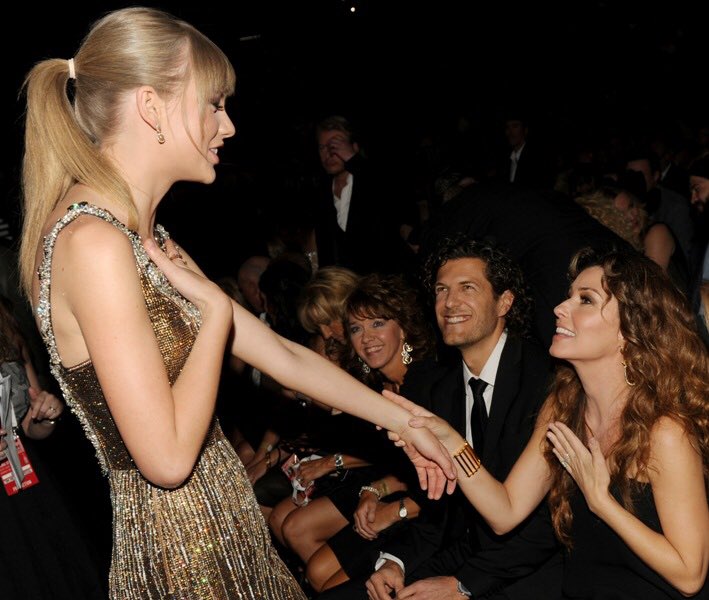 Meanwhile, Swift's latest albums' success is unsurprising when compared to the impact of her initial self-titled album, which lasted 24 weeks at No. 1 after its release in 2006.
In 2008, her third album "Speak Now" remained at number one for 13 weeks, while the original version of "Red" remained at number one for 16 weeks in 2012.
Reactions to Shania Twain Commended Taylor Swift For Breaking One Of Her Chart Records
Women supporting women. Thats how its done!

— Neily Ona (@Neily_Ona) January 9, 2022