The incident occurred a few years ago.
Former UNLV basketball player Dylan Gonzalez has accused Trey Songz of rape, alleging that the musician assaulted her in a Las Vegas hotel room.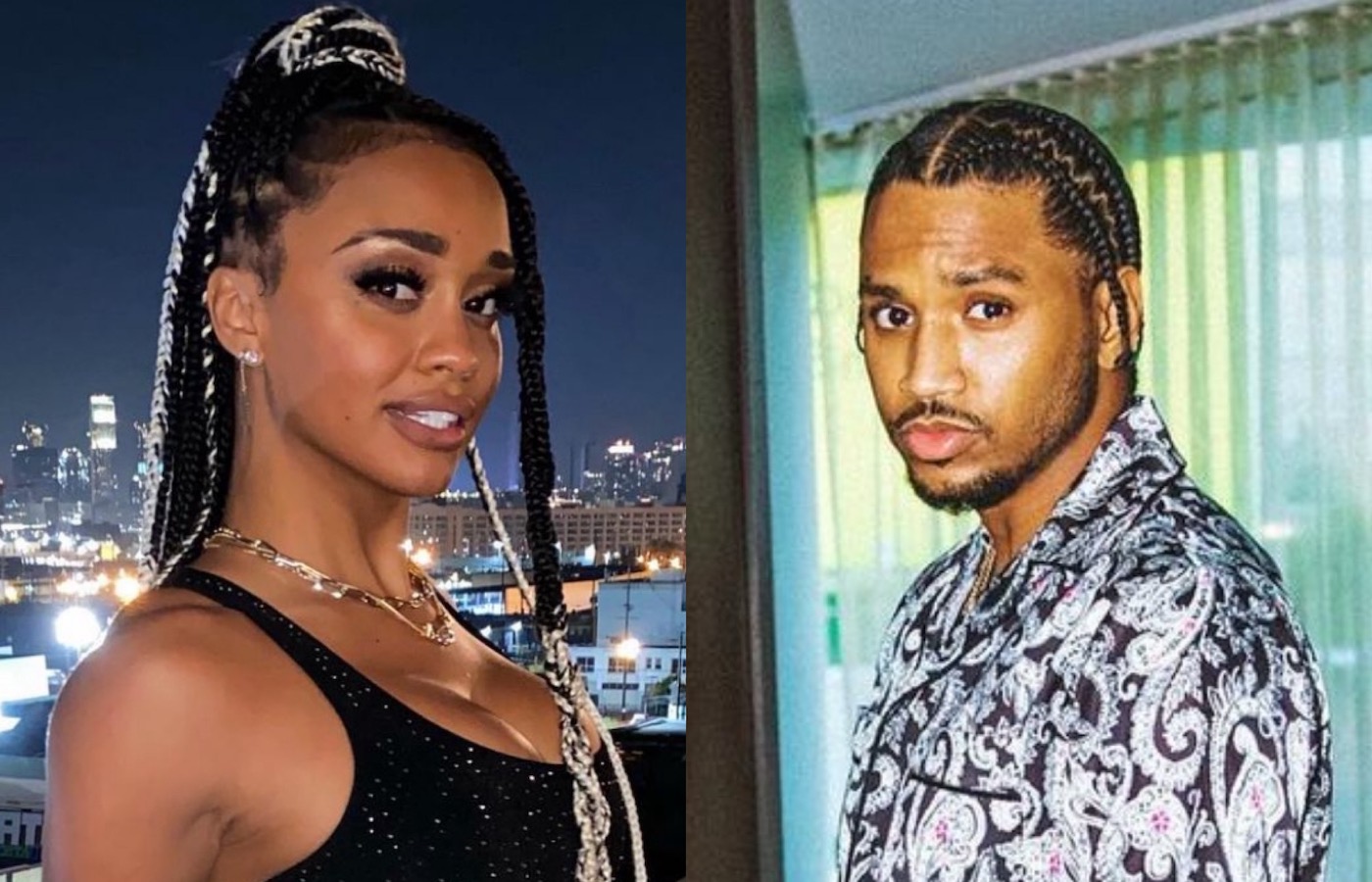 Gonzalez, who earlier wrote on Dec. 31 that "Trey Songz is a rapist," has now elaborated on her claim on Instagram and Twitter, expressing her solidarity for women who have been sexually assaulted.
"With what seems like endlessly reoccurring news of the alleged sexual assaults committed by Trey Songz, I am forced to repeatedly relive in my mind, and suffer anew, the long-suppressed horror and unbearable PTSD of my rape by his very hands at a well known Las Vegas Hotel," she wrote in an Instagram statement on Tuesday (Jan. 11).
Trey Songz is a rapist.

Lord forgive me I Couldn't hold that in another year.

See you in 2022 🤘🏽

— Dylan Gonzalez (@IIGonZ_) December 31, 2021
"I want to send my love, strength, and hope to all who are victims of sexual assault and its fatal nature. You are not alone," the basketball player added. "I stand with you and encourage all those who have suffered abuse to speak out and come forward. Suppression of our voices only emboldens our oppressors, and you cannot heal what you do not reveal."
She forwarded any queries to her attorney, George Vrabeck, after demanding "privacy, consideration and compassion while I fully commit to pursue the best course of action and all my legal options."
Songz was said to be under investigation by TMZ in November for an alleged sexual assault at The Cosmopolitan in Las Vegas. Songz and pals took ladies back to the hotel after his 37th birthday party at Drai's Nightclub, according to a source.
Gonzalez's lawyers verified to the news source that her charges are unrelated to that occurrence and the individual who filed the complaint was not publicly identified.
Trey, on the other hand, disputes the charges, and a rep of him said to the same outlet, "Trey and his team are confident in the legal process and that there will be an abundance of exonerating information to come over the next few weeks."
Reactions to Trey Songz Accused Of Rape By Basketball Player Dylan Gonzalez
Trey Songz is a nasty, dirty man and anyone still supporting him after countless stories have come out about his abuse is just as dirty and nasty a he is

— X❀ie (@faeiry_) January 12, 2022
Next time Trey Songz is trending, it better be because he's on his way to imprisonment.

— mellissa (@1melllissa) January 11, 2022
Trey songz & Rkelly finna be cell mates singing goodnight tunes for the prisoners

— 𝓛. (@LondynnMilan) January 12, 2022
The amount of men coming out to say that Trey Songz is too handsome and wealthy to rape a woman is insane. Do you realize how far gone you sound? Y'all do not know that man.

— Autumn (@APL212) January 11, 2022
I personally believe that the reason the industry is silent on Trey Songz is cause he has dirt on others. I don't believe he's doing this shit alone.

— follow @akqproductions on IG (@FineNFilm) January 12, 2022
Keke Palmer tried to tell y'all about Trey Songz. Disgusting!

— Dominique 🌱 (@veganhippiesol) January 11, 2022
Trey Songz got more rape allegations than hits. Get that man tf outta here.

— Big Virgo💰 (@RudeGyalMauni) January 11, 2022
Do y'all understand how many women have been OPEN about Trey Songz being a rapist at this point? Too many. One is too many. Dude belongs in a cell.

— Rae The Writer (@WriteAsRae) January 11, 2022