Would you go to such lengths to solidify your relationship by drinking "each other's blood?"
Megan Fox and Machine Gun Kelly apparently got engaged with a quite baller ring and celebrated by consuming each other's blood. The special occasion took place at the Dorado Beach Ritz-Carlton in Puerto Rico, which the two had previously visited.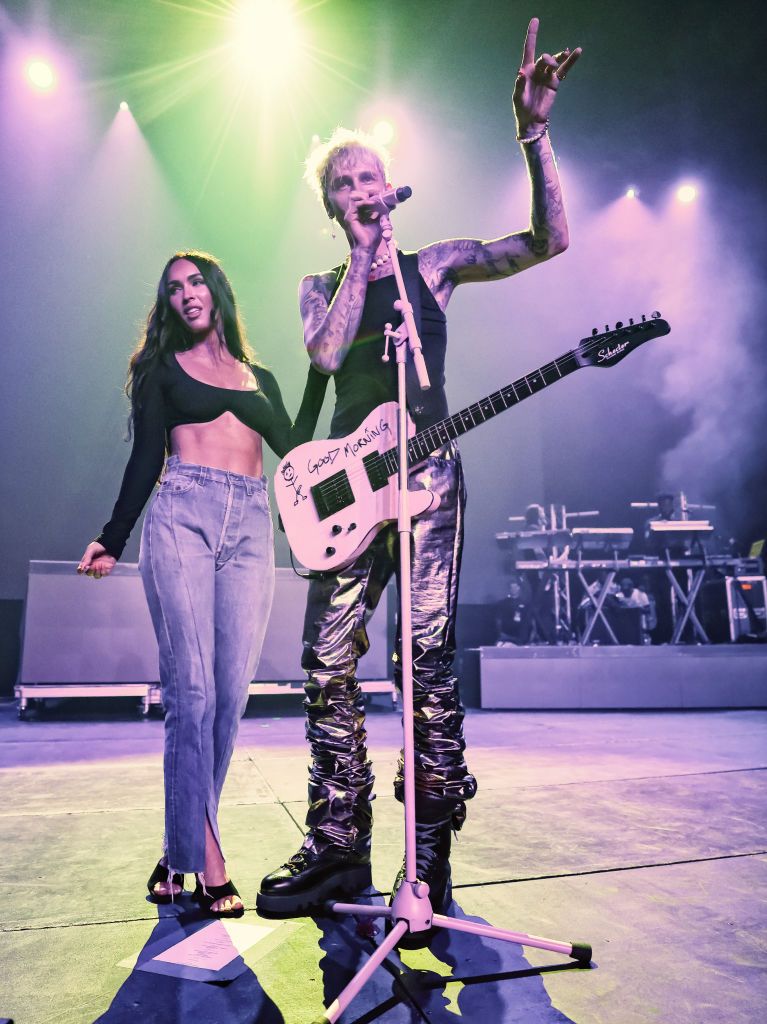 On Wednesday, the now-engaged couple announced their engagement on Instagram, with Fox adding in the caption of her own image, "In July of 2020 we sat under this banyan tree."
"We asked for magic. We were oblivious to the pain we would face together in such a short, frenetic period of time. Unaware of the work and sacrifices the relationship would require from us but intoxicated off of the love. And the karma."
"Somehow a year and a half later, having walked through hell together, and having laughed more than I ever imagined possible, he asked me to marry him," her statement continued. "And just as in every lifetime before this one, and as in every lifetime that will follow it, I said yes.…and then we drank each other's blood. 1.11.22 ✨."
MGK, on his part, posted a video of Fox wearing her emerald and diamond engagement ring, adding in the caption, "Yes, in this life and every life" 💍 beneath the same branches we fell in love under, i brought her back to ask her to marry me."
"I know tradition is one ring, but i designed it with Stephen Webster to be two: the emerald (her birth stone) and the diamond (my birth stone) set on two magnetic bands of thorns that draw together as two halves of the same soul forming the obscure heart that is our love. 1-11-2022 ✨," his post concluded.
Fox and MGK met in 2020 while filming the movie "Midnight in The Switchgrass." Following her appearance in his "Bloody Valentine" music video, the two declared their relationship Instagram official in July of the same year.
Kelly was referred to as her "twin flame" in their first joint interview as a couple, and the actress stated they clicked right away on set. Fox formerly married Brian Austin Green, with whom she has three children. MGK is unmarried, although he does have a daughter.
Reactions to Machine Gun Kelly And Megan Fox Are Engaged
Megan Fox got MGK to drink her blood after they got engaged and you're settling for a text back

— 1984's George Whorewell (@EwdatsGROSS) January 12, 2022
unfortunately I think megan fox + mgk are a major setback for the super-into-each-other couples community

— shereen (@shereeny) January 12, 2022
everything i've learned about megan fox and mgk reIationship was against my will

— kira 👾 (@kirawontmiss) January 13, 2022