The Real Housewives of Salt Lake City airs Sundays at 9 p.m. ET on Bravo.
The women met for a trip to Zion, which had been planned by each of their husbands as a Mother's Day surprise, on Sunday night's episode of The Real Housewives of Salt Lake City.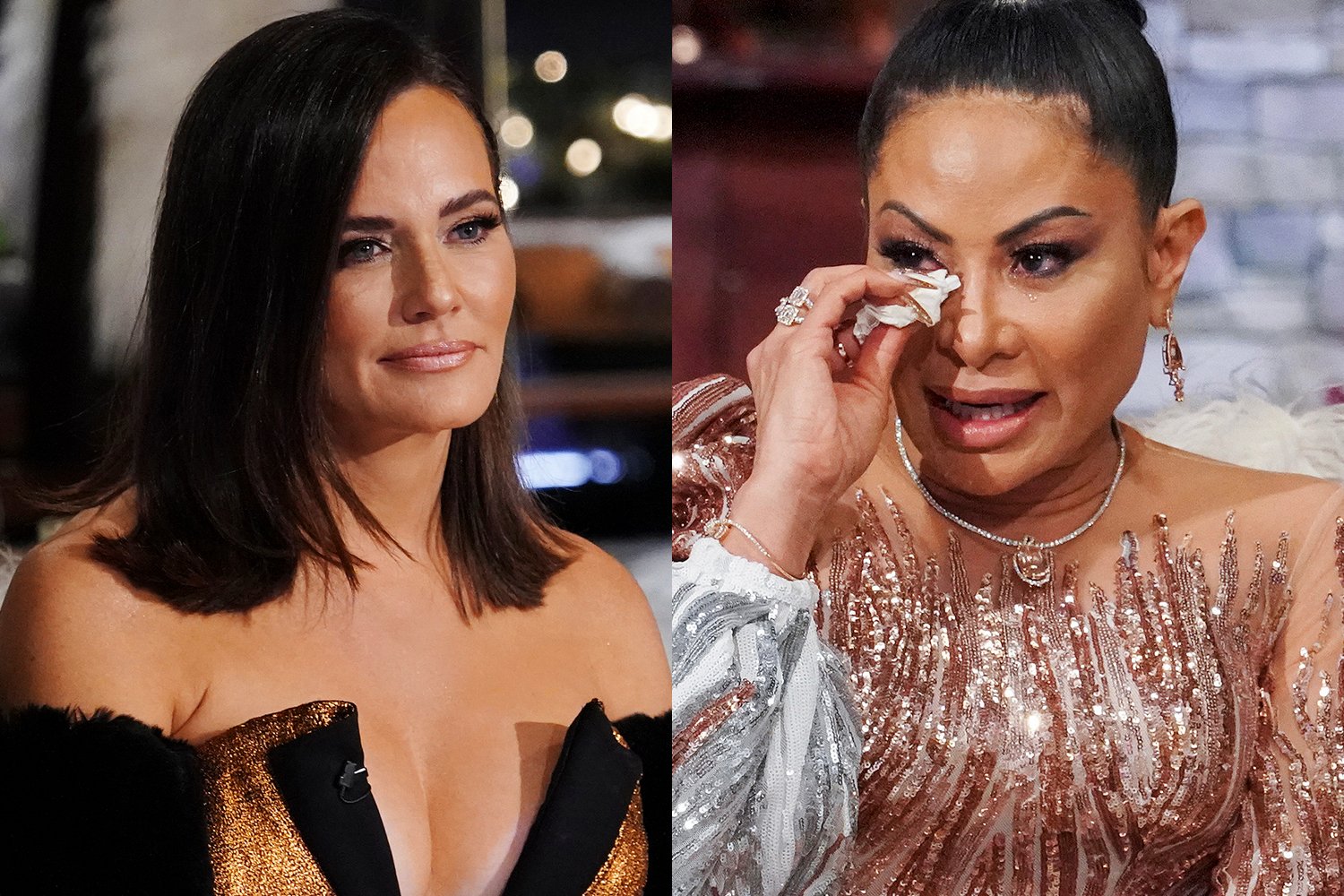 Jen got into a violent and physical argument with Lisa Barlow at the outset of the trip, and the group also had some setbacks during a spiritual healing ceremony hosted by Whitney Rose.
The women returned to their villa after the ceremony, and Whitney told them at dinner that she wanted them to "come forward with resentments, grudges, and things that we're holding onto with each other." PEOPLE was the first to report on this.
Meredith grew overwhelmed when the other women started to bring up concerns they had with one another, and she left the table before Mary Cosby persuaded her to return. Jen saw a chance to challenge Meredith about some concerns she had with her when the women were reunited.
She asked, "Well, since we're all being honest right now, I would like to know, Meredith, why you hired a private investigator to research about me?" Meredith then retorted, "I never hired a private investigator to investigate you. I hired a private investigator to investigate why my family was receiving threats."
Meredith additionally pointed at Jen and said, "Not you. So let's clear that," after stating that she had sent "every single one of you to be investigated." Jen went to Jennie Nguyen after hearing what Meredith had said and questioned her about why she had suggested Meredith hired a private investigator to investigate her.
Jennie expressed her displeasure with Jen for bringing up the private investigator in her confessional while they conversed. "It's so upsetting to me because I told her the truth, and yet she turned it on me, which is unbelievable."
Jen was taken aback by Meredith's reaction and questioned her before saying, "You've been awful to my family, just be honest." She then retaliated by naming Meredith's kid, Brooks Marks. Jen shouted, "He said he saw my vagina," which Meredith disputed.
Jen immediately got up from her table and started ranting at Meredith, implying that she knows something Meredith doesn't want to know. "Do you wanna know what you've done? You don't want me to tell everyone, right?" she asked.
Jen then warned Meredith that if she was involved in her previous arrest, she'd be in big trouble. Meredith, on the other hand, claimed she had no participation as she walked away from the scene and said, "Jen, I would never do that. I'm not revolting like you."
Whitney then inquired as to why the private investigator had been recruited, to which Meredith said that it was due to "threats" against her family.
When Jen assumed the group suspected her of being the perpetrator of the threats, Meredith said, "I didn't say that… [but] the investigator did say with ninety percent certainty that he thought it was you."
Reactions to Jen Shah Interrogates Meredith Marks On Her Decision To Hire A Private Investigator