It is evidently difficult for her to do so.
Adele has postponed the start of her Las Vegas residency, which was supposed to begin on Friday.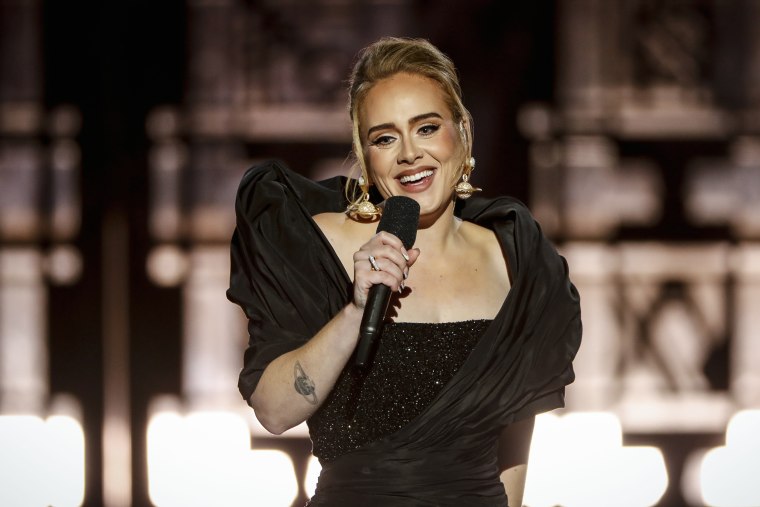 The British singer apologized to her fans in an emotional video posted on Instagram, explaining that she did her utmost to ensure that the show was ready on time but it was practically impossible and that they had to reschedule the concerts.
"Hi, listen I'm so sorry but my show ain't ready. We tried absolutely everything that we can to put it together in time and for it to be good enough for you but we've been absolutely destroyed by delivery delays and COVID," the "Easy On Me" singer said in tears at the start of the video.
"Half my crew, half my team is down with COVID — they still are — and it's been impossible to finish the show. I can't give you what I have right now, and I'm gutted," she continued, her voice cracking. "I'm gutted, and I'm sorry it's so last minute, we've been awake for over 30 hours now trying to figure it out, and we've run out of time."
"I'm so upset, and I'm really embarrassed and so sorry to everyone that's traveled again. I'm really, really sorry, I'm really sorry. We're on it, we're gonna reschedule all of the dates, we're on it right now, and I'm gonna finish my show and I'm gonna get it to where it's supposed to be."
"I'm so sorry it's been impossible, we've been up against so much, and it just ain't ready. I'm really sorry," her video concluded.
"Weekends with Adele" was initially scheduled to continue through April 16th, with two concerts each weekend. Following the release of her fourth studio album, 30, in November, the 15-time Grammy winner announced her residency at Caesars Palace's Colosseum.
There's no news on when those new dates will be announced.
Reactions to Adele Sheds Tears As She Announces The Cancellation Of Her Las Vegas Residency
thank god for Adele being postponed I can get a refund 🤣 she's not worth $600 SORRRRRYYY

— joce (@JocelyneSandov5) January 21, 2022
Why Adele give those people a days' notice?! 🙃

— Queen Petty-Fah (@laleaney) January 21, 2022
An applause for an artist who did a few things. ❤️

1️⃣ Prioritized people over deadlines and work, imagine more employers did that.
2️⃣ Was raw and real, it's what we've all loved about Adele.
3️⃣ Amplified how real and serious this pandemic continues to be. https://t.co/JYRwzmXxEQ

— Raquel Cruz-Juárez (@_raquelcruzj) January 21, 2022
I absolutely love @Adele for her transparency and realness! She's a woman just like all of us, just doing the best she can, and being REAL when she's hit a wall. You got this sister! We love you! ❤️❤️❤️ https://t.co/2nd5WOLBFL

— Dr. Dubya (@alexandgabsmom) January 21, 2022
this is how it's done,
I feel terrible for her but it's the actual artist coming out and saying how distraught she is that it can't go ahead https://t.co/aKGhmFHQaX

— cailin 🥀 (@fineIineroses) January 20, 2022
Cancelling THE day before when y'all knew damn well it wouldn't be ready at least a few days ago… this woman is soo nasty 😭 https://t.co/DC7Tbmu1JD

— ryan | global icon fan acc (@holiestdreams) January 20, 2022