He aspires to be like Britney Spears, who is free of her conservatorship.
Sam Williams, the son of country music icon Hank Williams Jr., took to social media to plead for his freedom from what he claims is a conservatorship imposed on him by his famous father and sister over a year ago.
As TMZ reported, the conservatorship happened 55 days after his sister, Katie Williams, was killed in a car accident. The 24-year-old musician is seen in the video frantically looking around the room before putting up a placard that says, "I want out."
"I've been quiet a long time now. I want out of this, and I don't mind people knowing," the caption on the video reads. "They took my grief process, my spirit, my money, my car, my home, and everything possible in order to 'protect me.' Well, I need protection from them."
At the time of publishing, TMZ's efforts to contact Hank Williams Jr. and Holly Williams for formal comment have gone unanswered.
However, court papers acquired by the publication indicate that in August of 2020, the older Williams filed a petition for an emergency conservatorship on Sam Williams' behalf. It's unclear whether or not the conservatorship is still in effect.
He also turned to Twitter on Saturday to elaborate on his condition. "Over 1.3 million American adults are in conservatorships or similar restrictive arrangements," he wrote.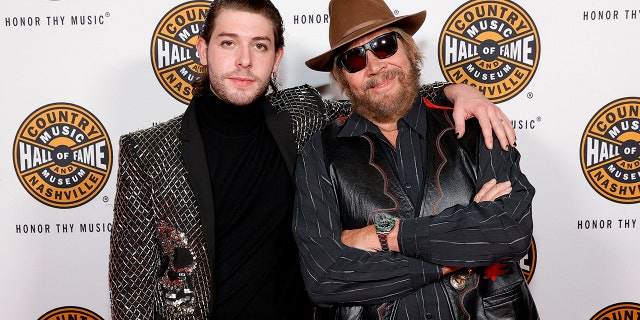 "That's roughly 1/300 American adults. Everyone's life and story is different and I'd never seriously compare myself to a story as horrific as Britney Spears."
"I'm seeing a lot of supportive tweets and I appreciate it so much but I want to make clear that I do not want to start some sort of campaign," he added. "I was in an uncomfortable position and made a decision to speak. Desperate times can call for desperate measures."
Sam Williams last appeared in public with his father in November 2021, when he attended his induction into the Country Music Hall of Fame in Nashville.
In August of 2020, he released his first album, Glasshouse Children. Collaborations with Dolly Parton and Keith Urban are included in the project.
Reactions to Sam Williams, Son Of Hank Williams Jr., Wants Out Of Conservatorship