Max, her sister, was bisexual two years before she came out.
Heather Dubrow's second daughter Kat has announced that she is a lesbian, one year after her oldest sister Max came out as bisexual.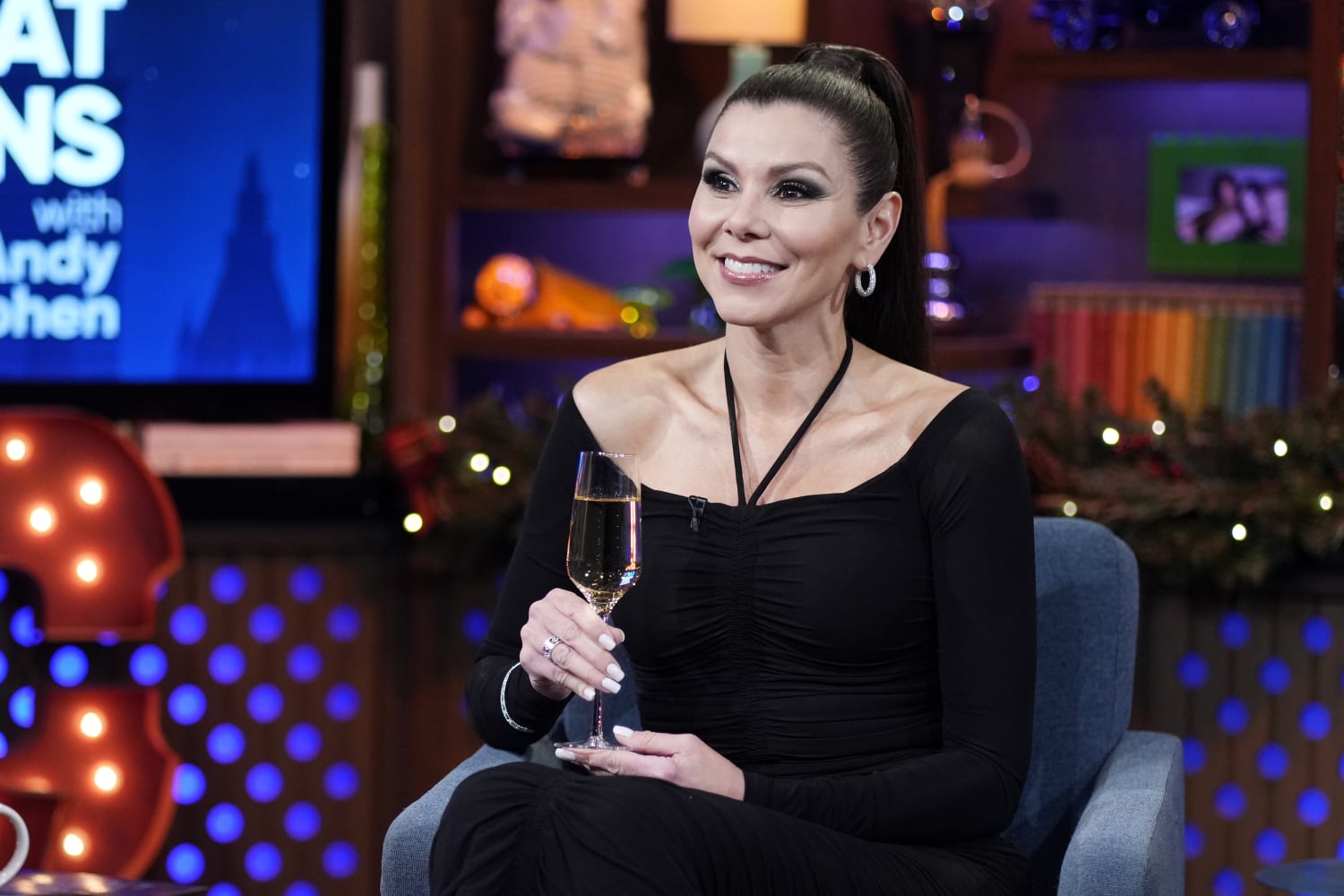 "We've got four kids," says 'The Real Housewives of Orange County' star, who is mom to son Nick and his twin sister Max as well as Kat, and Coco. "They are different genders, different sexualities, and all at interesting places in their lives, figuring out who they are and where they belong as humans."
The reality star's choice to return to the successful reality program this season was influenced by a desire to tell their family's experience and utilize their platform for good as she adds, "I felt like our purpose is to keep those conversations going in other families."
According to her husband, Terry Dubrow, a well-known cosmetic surgeon and star of the television show Botched, "Coming out with your sexuality is something that broadly affects a lot of different people. We just want people to realize it should be part of normal conversations."
"I was raised by 1950s parents. They talked about nothing. I had no idea," Heather also adds. "These kids, they talk about everything and I think it's so, so important."
"I guess I didn't make a big deal about it," she recalls when Max came out to her mother privately at the start of the pandemic. "She texted me and goes, 'I've got to tell you something.' I'm like, 'What?' She's like, 'I'm bisexual.' I'm like, 'Yeah. I know. Remember we talked about it?'"
After a year, their second daughter had been open about her sexuality for a while, but when it came to notifying her family about her major news, she made it a low-key topic.
Kat wrote in their family group text, "By the way, I'm a lesbian," RHOC Heather recalls, but she didn't notice it as she was enraged since the dogs pooped in their house at the time and texted, "Who let the dogs poop in the house?" which she described as a total mom fail, and they've never let her forget it.
"All I cared about was creating an environment where they all felt safe, comfortable, happy," she claims, later adding that she's really confident in her girls' inner strength, which she believes is what makes them strong.
This news was exclusively published by PEOPLE.
Reactions to 'RHOC' Heather Dubrow's Daughter Kat Comes Out As A Lesbian
Good for them! Whatever works for them living their best lives. HOWEVER, don't let this become Braunwyn 2.0 & quite frankly, I'm a little tired of so many housewives' kids becoming central figures. It's happening more & more & I'm really not interested.

— Cyndi B (@cynmdmi) February 8, 2022
I'm not a Heather fan but she seems like a good mom. 🤷‍♀️

— Nikki (i see you) G. (@sparrowwithgas) February 9, 2022