Rather of taking the bait, she merely nonchalantly dismisses his request for an apology.
Billie Eilish addressed Kanye West's demand for her apology to Travis Scott after he threatened to withdraw from Coachella if she didn't comply on Thursday.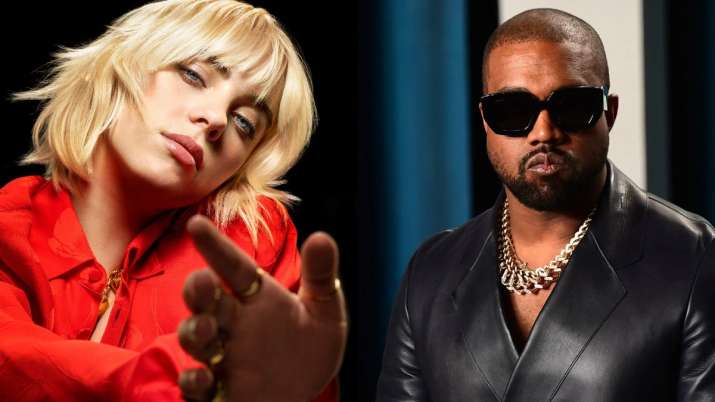 The "Happier Than Ever" singer halted her show over the weekend to assist a fan who was having difficulties breathing as she said onstage, "I wait for people to be okay before I keep going."
Taking to social media in all uppercase, West claimed Eilish had slammed Scott, "COME ON BILLIE WE LOVE YOU PLEASE APOLOGIZE TO TRAV AND TO THE FAMILIES OF THE PEOPLE WHO LOST THEIR LIVES NO ONE INTENDED THIS TO HAPPEN TRAV DIDN'T HAVE ANY IDEA OF WHAT WAS HAPPENING WHEN HE WAS ON STAGE AND WAS VERY HURT BY WHAT HAPPENED AND YES TRAV WILL BE WITH ME AT COACHELLA BUT NOW I NEED BILLIE TO APOLOGIZE BEFORE I PERFORM."
In West's comments section, Eilish responded, "Literally never said a thing about Travis. Was just helping a fan."
This entire beef pertains to the mayhem that occurred during Scott's Astroworld Festival, which resulted in hundreds of injuries and 10 deaths, including Ezra Blount, a 9-year-old kid.
The almost 2,800 victims who have filed over 400 lawsuits against Scott and Live Nation in connection with the music festival catastrophe have been consolidated into one case as of late January. The plaintiffs are demanding billions of dollars in damages and argue that the music event was planned and managed negligently.
Due to the fact that both Ye and Billie are scheduled to headline this year's Coachella festival, Ye also intends to invite Travis to the event. It's not clear, though, if he meant that he'd be performing onstage with him or simply being a moral supporter for the show.
Reactions to Billie Eilish Responds To Kanye West's Demand For An Apology To Travis Scott
Travis Scott is 30.
Kanye West is 44.
Billie Eilish is fuckin 20.

why are two grown men acting like toddlers in a mental asylum beefing with a girl half their age over nothing? Truly pathetic. pic.twitter.com/TZnH14qWix

— Ron (@evermoretrack2) February 10, 2022
Kanye running out of people to beef he def picked Billie Eilish's name out of a hat

— King Wow (@wowthatshiphop) February 10, 2022
not kanye doing this shit again …

kanye: i'm pulling out of coachella if billie eilish doesn't apologize for dissing travis scott at her concert

everyone: pic.twitter.com/r8rAHSvcXZ

— jus (@astoldbyjuhs) February 11, 2022
the media is twisting billie eilish's words and kanye is falling for it… she did nothing wrong and ye is making himself look like a child

— mariano 🦦 (@oscos) February 10, 2022
Billie Eilish simply said she wanted the crowd to be safe and she let the crowd know that she prioritized their safety. The media mentioned Travis Scott, she didn't. Kanye of all people should know that headlines shouldn't be trusted.

— Dedee 🥀 (@thoughtfulbae) February 10, 2022