They've chosen to part ways.
Aaron Rodgers and Shailene Woodley have split up and called off their engagement after less than 2 years together. InTouch was first to report the news.
The three-time NFL Most Valuable Player and the actress had been engaged for little over a year when rumors surfaced that they had broken up. The couple began dating in 2020.
"While Shailene is supportive of Aaron's career, he put football first and they were barely spending any time together," one insider told the publication. "She felt he neglected their relationship. Neither of them was happy."
Another source additionally said that the couple "couldn't make it work. There were too many obstacles. They're both adults and decided to part amicably."
For months, there has been conjecture about the former couple's problems after they did not seem to celebrate the Green Bay Packers quarterback's birthday in December together.
Woodley and Rodgers were "still together" but had "a different, non-traditional relationship," a source told PEOPLE at the time, adding, "it's not odd they don't post about each other on their birthdays in that sense."
During an interview on The Tonight Show Starring Jimmy Fallon in late February 2021, Woodley revealed their engagement, playfully telling the late-night host that she never anticipated to marry someone who "throws balls for a living."
Rodgers then boasted about his romance with the actress in March of last year. "I'm recently engaged, so been enjoying that part of my life," adding, "Obviously that's the best thing that's happened to me in the last year."
After Rodgers tested positive for COVID-19 and disclosed he had never been vaccinated for the coronavirus in November 2021, the pair found themselves entangled in a controversy.
Woodley strongly backed her then-fiancé despite the issue. "Literally, you all need to calm the f—k down," the TFIOS star said on Instagram, addressing individuals attempting to "disparage" Rodgers' name.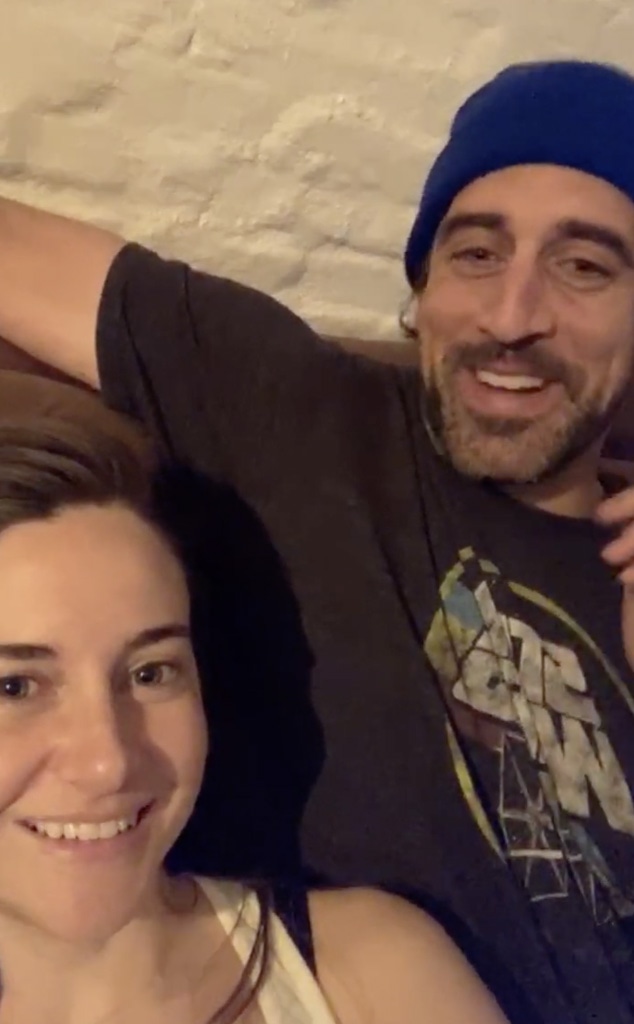 The relationship prompted split rumors in December 2021, despite the actress's support during the football player's vaccination issue.
Representatives for both of them did not immediately reply to requests for comment from different media sources.
Reactions to Aaron Rodgers And Shailene Woodley End Their Engagement
Shailene Woodley breaks off engagement with Aaron Rodgers, saying "I'm done horsing around".

— cjmmn (@ChuckCjmmn) February 16, 2022
Shailene Woodley and Aaron Rodgers split up so he could spend more time with Joe Rogan

— Gabrielle says SUPPORT MINOR LEAGUERS (@gfstarr1) February 16, 2022
Maybe Aaron Rodgers had been lying to Shailene Woodley this whole time about his vaccination status too?

— James 🌊🇺🇲 💉💉 (@funkeymonkey83) February 16, 2022
Oh Aaron Rodgers and Shailene Woodley called off their engagement? Rodgers missed two rings this year I see

— Celeste Spaghetti Director of Ayo Propaganda (@C_Spaghett1) February 17, 2022