After three years of marriage, they have called it quits.
Cheryl Burke filed for divorce to Matthew Lawrence on February 18 in a Los Angeles courtroom however, their date of separation is stated as Jan. 7, with irreconcilable differences indicated as the cause for the split, and has a prenuptial agreement. TMZ was first to report the news.
The two originally met in 2006 and began dating back in 2007. A year later, the couple ended things. In 2017, they reignited their relationship before marrying on May 23, 2019, at the Fairmont Grand Del Mar in San Diego, California.
"The wedding was a surreal high," Lawrence shared to PEOPLE at that time. "I feel like the most blessed man on the planet." Burke, for her part, added, "It's bittersweet, because I'm really sad that it's over. But at the same time, it's calming. I feel like this is exactly what needed to happen for us."
During an interview on the Kelly Clarkson Show two days before filing for divorce, the model joked about Lawrence's reptile collection. "No snakes, that was the deal. I said no snakes," she said. "So when we actually dated over a decade ago, I knew that I was marrying a guy who loves reptiles."
The 36-year-old Dancing With the Stars pro also posted a YouTube video in which she discussed how her relationship with him differs from her previous ones.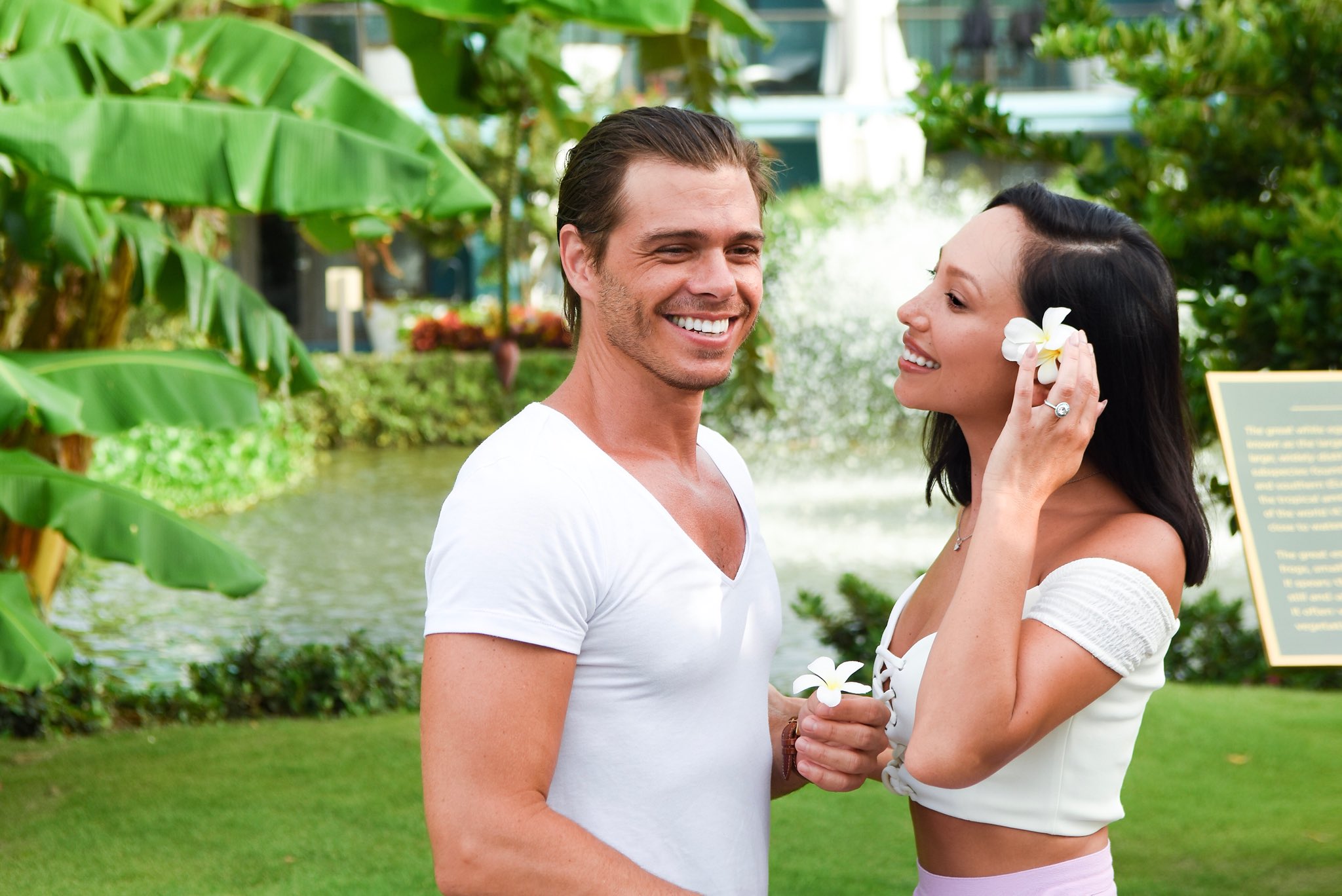 "Even after I graduated high school and into my professional dancing career, I was still into those types of bad-boy relationships, and I continued on the pattern of dating abusive men," Burke shared in the video. "I also was abusing myself by drinking too much and just really had no respect for myself, which I'll be talking more about as well in future videos."
"Looking back, I honestly think that the first relationship I ever had that did not fit this abusive pattern was when my now-husband Matt and I dated the first time around, back in 2007," she continued. "I honestly think at the time when we first dated, I didn't clearly love myself enough to think that I deserved to be with someone who was actually nice to me. And I was just wrapped up in this new get-out-of-jail-free card, L.A.-party lifestyle, whereas he had already kind of been there and done that, since he grew up in this industry."
Furthermore, the television personality expressed her gratitude and happiness for the universe's intervention in bringing him back into her life, "He is the complete opposite of everything bad about my past relationships."
"I think when I look back on this time in my life, I could sit here and say that I wish these things had never happened to me, but I look at it now as every part of my story has helped me to become the woman I am today."
Reactions to 'DWTS' Cheryl Burke And Matthew Lawrence Files For Divorce