Best wishes to the newly engaged pair! We can't wait to hear the wedding bells ringing for you both.
The Bachelor alum Colton Underwood and political strategist, Jordan C. Brown, have announced their engagement. It's been less than a year since they started dating.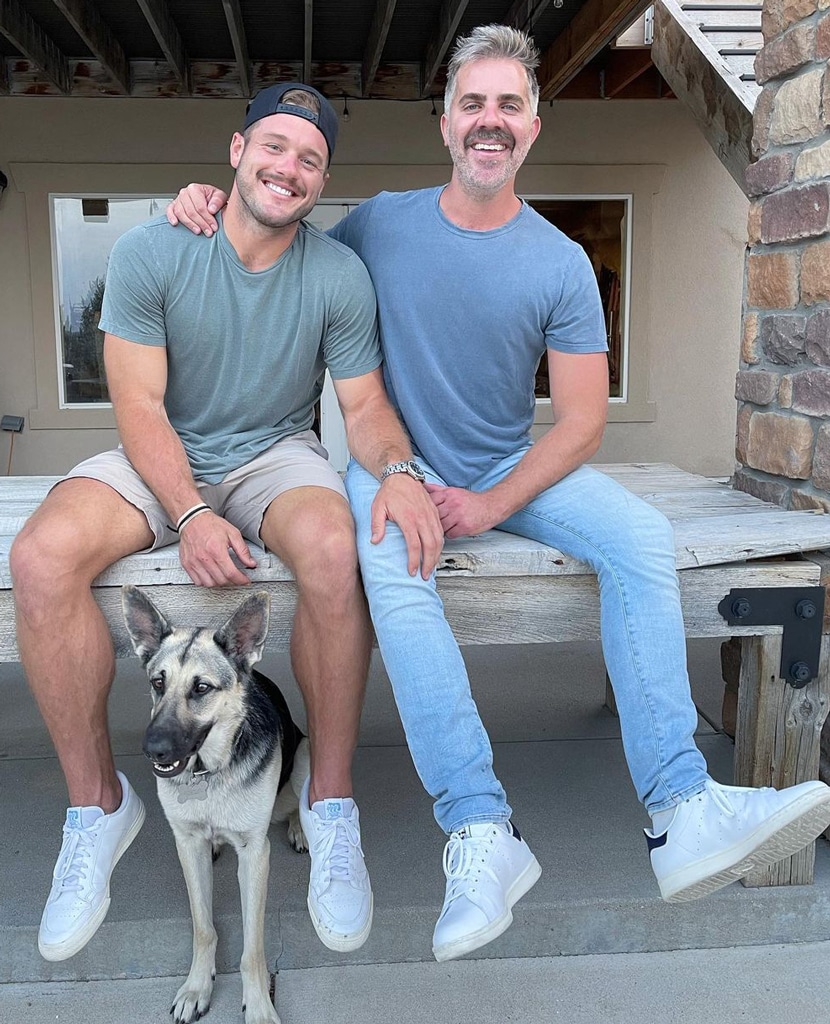 "After my birthday, Jordan and I went to Big Sur for a weekend getaway to decompress and relax in nature," Underwood exclusively told PEOPLE. "I couldn't have pictured a more beautiful place to celebrate an amazing milestone in my life and relationship."
"I'm extremely happy! 2021 was the most transformative year of my life," he added. "Starting 2022 off with my best friend, teammate and now fiancé is something I never thought was going to be possible."
The great news was also shared on social media by the now-engaged couple. "Life is going to be fun with you," Underwood wrote on Instagram. Brown for his part, also shared his sentiment on their engagement, "The only time in my life I'm ok with wasting a bottle of champagne. I love you babe."
Underwood and Brown were seen together on the beaches of Hawaii in September. They began dating in the summer of 2021, just after the former reality star openly announced his sexual orientation in April of same year.
"I was struggling with my sexuality but I had such a level of fear over being gay," he shared to the publication. "Now that I've been out to myself for a year, it's the healthiest and happiest I've ever felt. And there is nothing I would ever want to be but gay."
They became Instagram official in December 2021, and the two has since professed their affection for each other on social media.
Reactions to 'Bachelor' Alum Colton Underwood Engaged To Jordan C. Brown
colton underwood came out and got engaged faster than I could bring the bag of donation clothes that has been sitting on my floor to goodwill

— spencer (top 0.1% of spencers) (@hoddsuspenders) February 28, 2022
Colton underwood is marrying his very first boyfriend? He really is new at this.

— Witchdoctoralex (@witchdctralex) March 1, 2022
Colton Underwood came out of the closet and is now engaged, all within a years time. I came out in 2004 and I'm still single. And nowhere close to a 💍 so, what I'm saying is I'm available to be the first gay #Bachelor

— Joe Drake (@JoeDrakeNYC) February 28, 2022
so Colton Underwood came out last year and got engaged this year… I'm taking a stand against the LGBT community

— jc (from the vault) (@getinthecarlser) March 1, 2022
Colton Underwood came out of the closet, found a boyfriend and is not engaged. And I'm still trying to find someone I can talk to for longer than 5 min.. 👍🏽

— Murilo Bueno (@MuriloHBueno) February 28, 2022
In less than 12 months, Colton Underwood came out, bought a house and got engaged; and you still haven't learned to unmute yourself in zoom calls.

— drunescaped (@drunescape1) March 1, 2022
Hold on Colton underwood is getting married? To a man? I stg I'm going to burn this place to the ground

— free shrugs! 🤷‍♂️ (@AdrewJMo91) March 1, 2022
Colton underwood pulled off the biggest finesse I've ever seen from a member of the lgbtq+ community. Unknown closeted man to c list celeb status engaged to a man 👑

— hamza (@hamzakha1id) March 1, 2022
how the fuck did colton underwood get engaged so fast

— court ⎊ complete mess (@capitolstark) March 1, 2022