They've been dating for about two and a half years.
Joey King announced on Tuesday that she's engaged to her director boyfriend, Steven Piet, with a series of photos on social media, only a week after the proposal, which occurred on their third anniversary.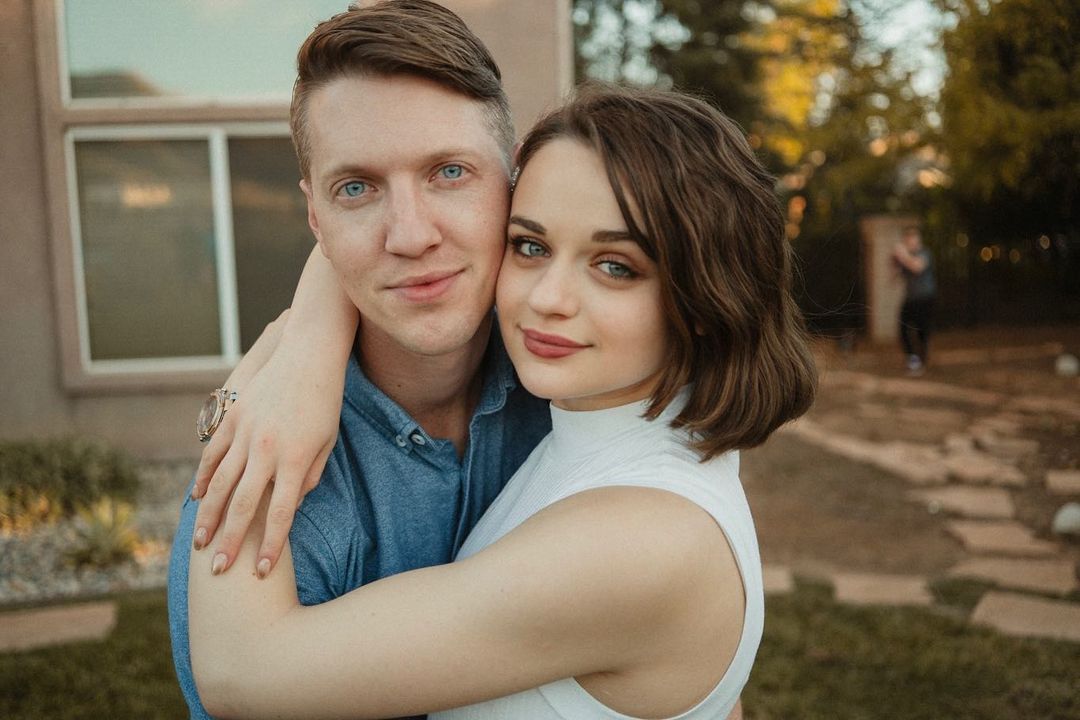 "I never knew happiness could be so powerful that it can take the air from your lungs, overwhelming every part of you that you can't help but feel your eyes well from the undeniable joy," she captioned her Instagram post. 
"I never knew that a person's presence and heart could feel like a real home. I never knew love could be so unquestionably beautiful. I never knew until you."
While commemorating their third anniversary as a couple, Steven Piet proposed to the "Kissing Booth" actress on February 22nd.
"The date was 2/2/22 when you asked me to marry you and made me the luckiest lady alive. I love you more than an Instagram caption could ever do justice. Hanging out with you forever sounds like a real dream, so let's do it," her post concluded.
The director, for one, was similarly ecstatic, as his statement reads, "The weather was less than perfect. Cold. Windy. Perfectly imperfect to ask my best friend to spend a lifetime together."
"A lifetime of incredibly safe and vulnerable conversations. Holding hands on silent cab rides home, exhausted from great food and red wine. And oh, the laughter. The uncontrollable laughter. You've unlocked a dimension of love in me that I never knew existed."
The pair met while filming on the Hulu series The Act in 2019. Joey was nominated with an Emmy for her role on the show, as well as Golden Globe and Screen Actors Guild Award nominations. Steven, on the other hand, was ultimately in charge of two of the eight episodes.
Wishing the happy couple all the best, and hoping to hear wedding bells soon!
Reactions to Actress Joey King Is Engaged To Director Steven Piet
How in the world is Joey king ENGAGED

— diana (@dianaa209) March 2, 2022
Joey King is engaged??????
😱😱😱 what is happening today!!
Good for her!! We grew up with her since crazy stupid love 🥺🥺🥺

— Spideyling (@spideyling) March 1, 2022
Sydney and Joey king are both engaged omg

— isabelle (@njhollandayaa) March 1, 2022
woah, joey king is engaged
it's so sad to think that she and jacob were like such an elite couple but i guess in another life 😢

— ry👼🍌💛 (@megumis_bae) March 1, 2022
joey king is engaged and corey went to paris fashion week so much is happening

— rachel (@singularscorey) March 1, 2022
Joey King just got engaged do you think Jacob Elordi is sad

— not effy (@MyNameIsntGyna) March 1, 2022
YOU'RE TELLING ME THAT JOEY KING – THE LITTLE GIRL IN THE MEAN MUSIC VIDEO – IS ENGAGED?! ARE WE THAT OLD?!

— "VIVIAN!!!" (@allyouwantedts) March 2, 2022
Joey King is engaged at the age of 22.
Me, at the age of 24 had never had a relationship at all🥲

— valerie (@gayvodkastyls) March 1, 2022