The programming schedule at Debmar-Mercury is undergoing a series of modifications.
Nick Cannon's talk show has come to an end after just six months on the air. His show will most likely be replaced by Jennifer Hudson's new show. The news was initially reported by The Sun.
It failed to acquire momentum in the ratings during its first season, which was the cause for its cancellation. The statistics never took off, according to a source, and "The Nick Cannon Show" ratings remained at about .4 throughout the season, corresponding to roughly 400,000 viewers.
"You can't survive with those ratings. That's Bethenny Frankle and Kris Jenner talk show rating territory- it didn't end well for their shows either." Cannon is still expected to conclude the season.
While the termination comes as a shock to the show's crew and producers, insiders say that a five-week hiatus was already planned due to the host's busy schedule.
"It's never easy to cancel a production with clear potential," said Mort Marcus and Ira Bernstein, co-presidents of the show's producer-distributor, Lionsgate's Debmar-Mercury to Yahoo News.
"But after a great deal of deliberation and examining various options, we have made the difficult business decision to end production on 'Nick Cannon.'"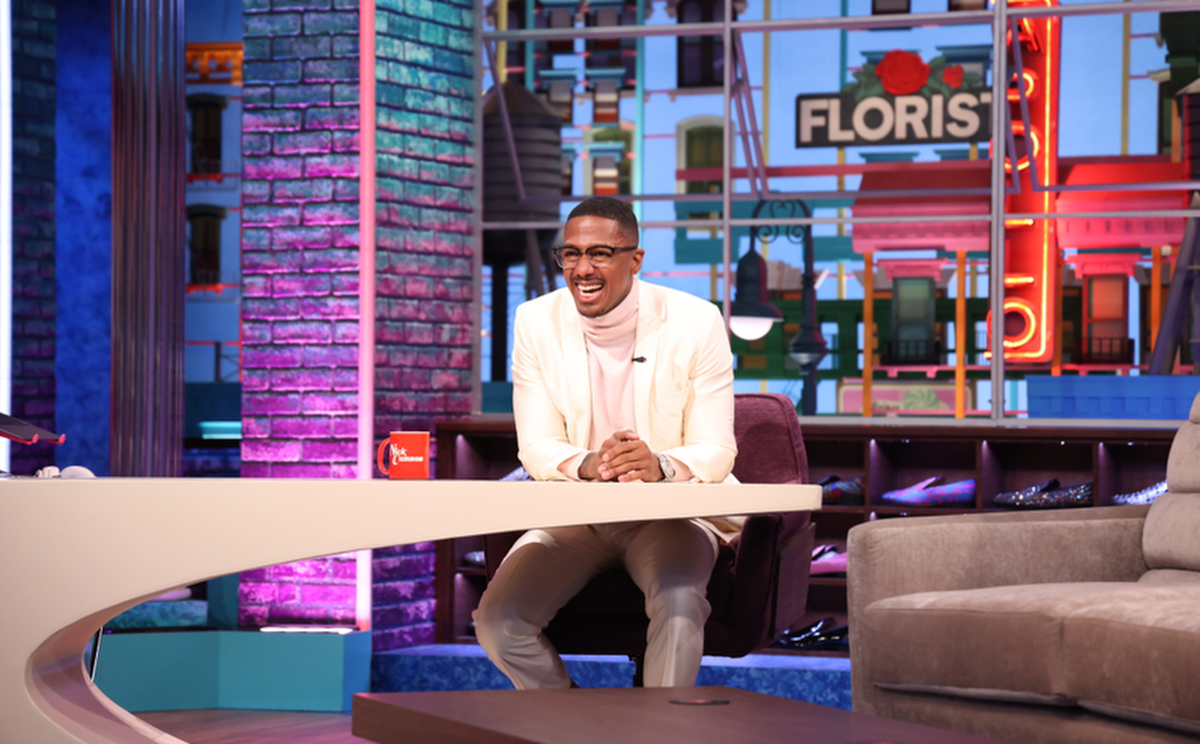 "We plan to offer viewers original episodes of the daytime talk show through the remainder of this season. Our thanks go to the very talented Nick Cannon and our wonderful production team, and we wish Nick continued success with his many hit ventures."
Cannon's talk program aired after The Wendy Williams Show. During the duration of his show, the comedian was said to be concerned that Williams' absence might lead to a drop in ratings, "He was relying on Wendy to give his new show a huge lead-in audience."
On the other hand, Hudson's new talk show is scheduled to take over the time period formerly occupied by The Nick Cannon Show. However, that change has yet to be formally verified.
Reactions to Nick Cannon's Talk Show Cancelled After Just One Season
I'm actually surprised Nick Cannon's talk show stayed on as long as he did. All he did was announce a new baby every other week.

— 3/5 🎈 (@theygotkary) March 10, 2022
Damn they canceled Nick Cannon show already?

— Dickless RomanTit (@GoBigGurlsGo) March 10, 2022
I just read somewhere that Nick Cannon's daytime talk show has been canceled. It wasn't bad in my opinion. I just don't watch talk shows really. My attention span too short 😬.

— Linda (@mzcaramelbunni) March 10, 2022
Nick Cannon's talk show is good . When I say this man be on everyyyy channel

— jiffy, MBA 🍏 ✨ (@bthereina_JIFFY) March 2, 2022
This is how you know no one abs cable anymore did y'all know nick cannon has a show ? Like a talk show

— THE BIMBO ZONE (@yassitheedoll) March 9, 2022
Don't sleep on Nick Cannon, he stay with a job + a hit show.

— 💜 (@AudVisuals) March 10, 2022
Please tell me it's not true!!! Tell me @NickCannonShow @NickCannon isn't canceled!!! The article said his show didn't have enough viewers or audience members. HIS AUDIENCE IS FILLED EVERYDAY!!! And he even has virtual audience members!!! I need this NOT to be true!!!

— Briona Brown (@ladytigress01) March 10, 2022
I'm not surprised Nick Cannon's show got cancelled. All he did was talk about himself and out talked the people he interviewed.

The concept was there but the delivery is what brings in viewerships & good reviews

— K Y S H (sounds like Keesh) (@im_kysh) March 10, 2022