We send our heartfelt sympathies and warmest hugs to his family, friends, and fans who are grieving his death.
Emilio Delgado, the actor most remembered for his adored role on "Sesame Street" as "Fix-It-Shop" owner Luis Rodriguez, has died at the age of 81.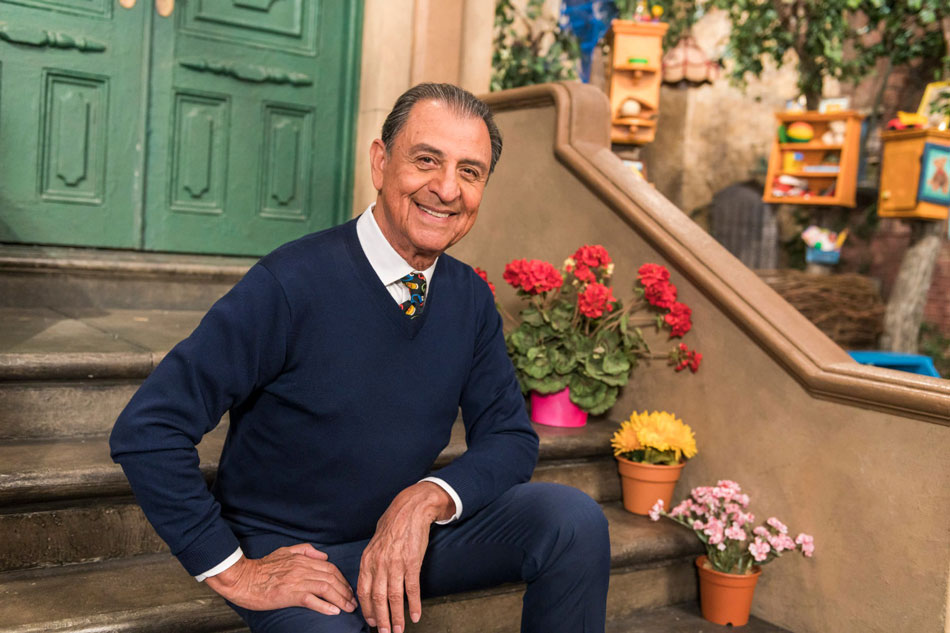 "We are saddened by the news of Emilio's passing," said Robert Attermann, CEO of A3 Artists Agency. "Emilio was an immense talent who brought so much joy and smiles to his fans."
"He will be missed by many and we know his legacy will live on. Our thoughts are with his loved ones, including his wife, Carole."
Speaking of his wife, Carole also confirmed his death, telling TMZ that he died Thursday at his home in New York, surrounded by family. In December 2020, the actor was diagnosed with the blood malignancy Multiple myeloma and was placed in hospice care.
Sesame Workshop likewise released their own share of tribute, "Emilio Delgado, who played Luis on Sesame Street, passed away on March 10, 2022. A beloved member of the Sesame family for over 50 years, his warmth and humor invited children to share a friendship that has echoed through generations."
"At the forefront of representation, Emilio proudly laid claim to the 'record for the longest-running role for a Mexican-American in a TV series.' We are so grateful he shared his talents with us and with the world."
The popular Mexican-American actor was a trailblazer in children's television. He took a short break from the show "Sesame Street," in the late 1980s, but returned within a year.
Throughout his career, he has also participated in live theater, including numerous "Sesame Street" stage performances, and has attended a number of conventions.
Reactions to 'Sesame Street' Actor Emilio Delgado Dead At 81
We are heartbroken to report the passing of Emilio Delgado; best known as Luis Rodriguez on Sesame Street, who joined the series in 1971

Thank you for all of the wonderful memories ❤️ pic.twitter.com/nORrST50A5

— Muppet History (@HistoryMuppet) March 10, 2022
It is with a heavy heart that we learn about the passing of Emilio Delgado.

Emilio rode on the Sesame Street float alongside fellow cast members for many years, until making his final appearance in 2013.

Rest in peace. pic.twitter.com/wMCAFJoXF2

— Macy's Parade History (@ParadeHistory) March 10, 2022
"Sure, there is ABC and 1-2-3, but it goes way beyond that. Sesame Street shows what love and acceptance is between people. It's inclusive of everyone. It's good for kids to see that there are kids who are different, who think differently."

Te extrañaremos, Emilio Delgado. pic.twitter.com/qQfWB4EpCG

— Muppet Quotes (@MuppetQuotes) March 10, 2022
It's hard to calculate just how many lives this man touched over the years. Thank you for your gift, Emilio Delgado as Luis on Sesame Street. Rest in peace. pic.twitter.com/cVAtJtDHiM

— Muppet Wiki (@MuppetWiki) March 11, 2022
On behalf of two generations of kids who grew up watching Sesame Street, let me extend my deepest condolences to the show's cast and the family of Emilio Delgado (Luis) on his passing.

— Karim says #FreePalestine 🇺🇸🇯🇲🌹🏳️‍🌈 🌻🇵🇸 (@shift_in2_turbo) March 11, 2022
Emilio Delgado: Though I never knew you personally, you had such an profound effect on my life. Through every episode of Sesame Street, you helped me to feel as if I was not alone, and I could trust my friends on Sesame Street. Thank you. May you rest in peace.

— Joshua Bennett (@GoldHattedGonzo) March 10, 2022
I heard about the tragic passing of Emilio Delgado aka Luis from Sesame Street and it is very tragic to hear..

Luis was a great character in the show and it sucks that Emilio is gone..

Rest in Peace Emilio Delgado… 🌹 pic.twitter.com/RZc7uYZNoh

— ScorbunnyDream MAJOR CARTOON,ANIME,GAMES FAN (@ScorbunnyD) March 11, 2022