She leaves behind a 14-year-old son with Young Thug.
LaKevia Jackson, the mother of one of Young Thug's children, was shot and died in Atlanta following a quarrel at a bowling alley.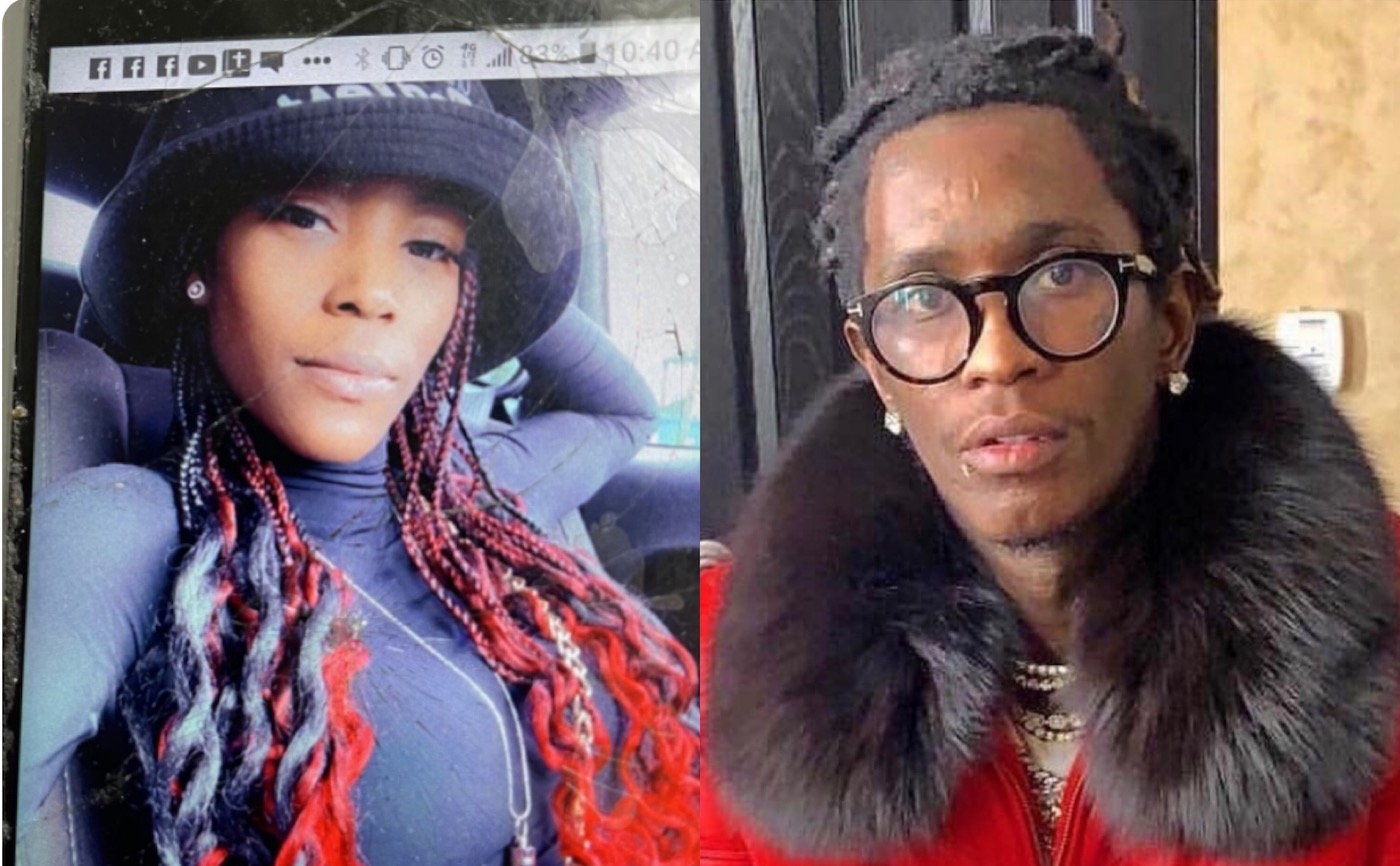 According to a press statement from the Atlanta Officers Department, the incident happened Thursday night at the Metro Fun Center in southwest Atlanta, when police responded to a complaint of a person shot at roughly 10:50 p.m.
Homicide police are investigating after she was discovered dead at the location with several gunshot wounds. The incident began with an argument over a bowling ball, as per early information from officials.
"She was celebrating a birthday at the bowling alley with a very close family friend," said mother Sharina Jackson who talked to local CBS reporter Tori Cooper, adding that the perpetrator waited 20 minutes in the Metro Fun Center parking lot before shooting LaKevia as she was exiting.
"My older daughter was crying on the phone hysterically and I could hardly make sense of what she was saying," Sharina also told The Atlanta Journal-Constitution on Friday. "She was holding her."
"I just lost it," her mother continued. "I jumped in the car and tried to get there as fast as I could. When I got there, I saw the paramedics working on her."
"I never imagined I would lose my baby over something like this," Sharina added. As reported by authorities, LaKevia's gunshot murder was Atlanta's 35th homicide investigation this year.
"A young lady has lost her life tonight as result of over an argument over a bowling ball," said Atlanta Homicide Commander Ralph Woolfolk in a statement to Fox News.
"We will work this case through the night. We will find the person responsible," Woolfolk continued. "You know who you are. Go ahead and turn yourself in. We assure you that we will bring you into custody."
"We talk about conflict resolution time and time again and once again this is an escalating dispute in which a young lady has lost her life over a bowling ball," Woolfolk added.
Police have taken someone into custody, although they have not been identified as a suspect. The case is still being investigated.
Reactions to Mother Of Young Thug's Child Shot Multiple Times Following An Altercation Over A Bowling Ball
They killed one of Young Thug's BM's over an argument about a fucking BOWLING BALL?! That shit is wild AF, people have nothing to lose. It's always been scary out here but it's just getting worse.

— that girl. 🥀 (@RozayJanae) March 18, 2022
A grown ass man killed Young Thug baby momma over a bowling ball g? A 31 year old young woman was shot dead outside a bowling alley over a argument about a bowling ball. You a grown ass man waited outside for 20 mins for a WOMAN to walk out a bowling alley so you could shoot her.

— BMHII. (@WkndatBurnies) March 18, 2022
Someone killed Young Thug baby mama becuz of an argument over a bowling ball. Trust, you aint missing NOTHING by staying at home. People are demonically wicked & evil.

— Fiyve Star Tone 🌐 (@FuriousStyyyles) March 18, 2022
young thug's baby mama is the lady that lost her life last night over a damn bowling ball. said the man waited 20 mins outside for her to leave. ridiculous!!! prayers up for their son 🙏🏼

— Hoe, why is you here? (@Ga_Scorcher) March 18, 2022
The worst thing about this young thug baby mama being killed situation is, other than children losing a parent, is all the white people who don't even live in Atlanta using this as an excuse to push for more police funding

— Nino B1ack (@NinoB1ack) March 18, 2022
That's situation with young thug baby mama and dude is the reason you have to stay prayed up and don't even bother arguing with people

— Lolo ✘♥O (@McLoveCakes) March 18, 2022
Young Thug gotta avenge his baby mama

— VIRA SNOW ❄️ (@LaFieraaaaa) March 19, 2022
This young thug baby mama situation looking a lot like the Kyle Rittenhouse situation.

— Notorious R.E.M.Y. (@RemyNotDead) March 18, 2022
They Killed young thug baby mama over a bowling ball. That's sick!

— K town "Its Another K town Beat" (@BeatsByKtown95) March 18, 2022
Young thug baby mama got shot 20 times smh

— Denzell not washington (@damdenden) March 18, 2022