This is the outcome of her suspected complicity in the alleged crimes of her estranged husband, Thomas Girardi.
Erika Jayne is apparently hitting a financial crisis as a consequence of her suspected participation in her divorced husband Thomas Girardi's alleged crimes against his former customers, as she continues to be sued.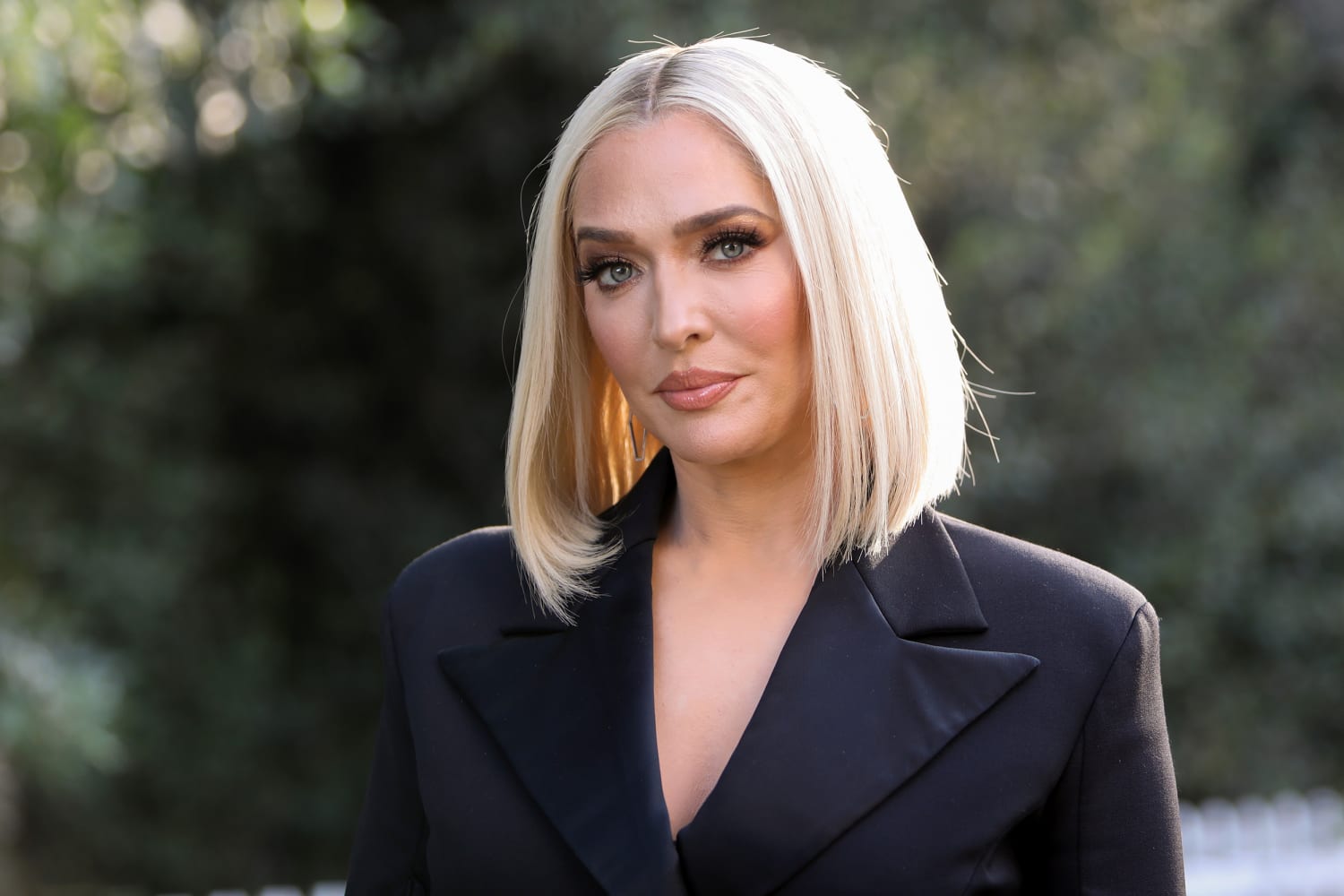 A report claims that the television personality is having financial difficulties as she has allegedly fallen behind on her rent payments, even after downsizing from a $8.2 million Pasadena house she previously occupied with her split husband to a $1.5 million apartment in Los Angeles' Hancock Park district.
The 'RHOBH' actress is currently working hard to make her own money with her Pretty Mess firm. "She's fallen behind on rent and is terrified that she'll end up on the street before this whole ordeal is over," a source told Life & Style magazine for their latest issue.
His former husband, Thomas, and colleague attorney Manuel H. Miller, launched a case against the NFL when former NFLer Chuck died in 2012 from recurrent head injuries. Kathleen, on the other hand, was allegedly swindled when Manuel was allegedly taken out of the supposed-to-be-split agreement.
Kathleen and Manuel have then accused the real housewife of knowing about Thomas' claimed plot to withhold the money promised to them in order to support her reportedly luxurious lifestyle in a $2.1 million lawsuit filed against her.
The majority of Erika's money now goes to her attorneys, who are fighting the litigation she has been involved in. "She's having to spend every penny she has to defend herself," the source added.
"This has been the darkest part of my life," Erika said in a statement last month. "Just the most desperate, most afraid I've ever been in my life. Most unsure, most volatile. I've been angry, I've been sad, I've been happy, I've been everything. And it's really challenged me to my core."
Erika just debuted her hair extension hairline and is now shooting season 12 of the RHOBH. Season 12 of The Real Housewives of Beverly Hills is set to premiere on Bravo later this year. The news was originally reported by Reality Blurb.
Reactions to Erika Jayne Of 'The Real Housewives of Beverly Hills' Reportedly Having Serious Financial Difficulties
It could be a ploy so people especially the courts will think she is broke & won't make her pay the 💰 back that they took from the victims to pay for her dancing/singing career. She is sneaky don't believe her one minute she has two millionaires dating her. She is not hurting.

— Susan Cooper (@mema922) March 6, 2022
I don't believe her, at all. Nothing she's said or done, has improved her image, or my opinion, of her!
This is all hype, for upcoming season 12 of #rhobh
Bravo thought she'd be their meal ticket, for another year…
🙄
She's not!

— Sasha (@BravoHWs) March 6, 2022
She is healthy and able to work which is more than the victims of the plane crash have going for them.

— Mary_Cosby's_Boundaries (@king_lisa) March 5, 2022
I'm sure she'll 'Anna Nicole Smith' herself into another 80 year old rich guy!

— Dee Marie (@deemari69) March 5, 2022
To be honest I think she feels totally entitled to not pay rent if she has spent her money on other things. She doesn't come off as a person who puts obligations before fun.

— 👄👠👗 Lizzi's Unfiltered TV Juice 👗👠👄 (@LizTVLiz1) March 6, 2022