What prompted the name change and quick change of heart?
Kylie Jenner's newborn boy will no longer be named as Wolf, according to her Instagram Story on Monday, only hours after sharing personal video from the days leading up to her son's birth.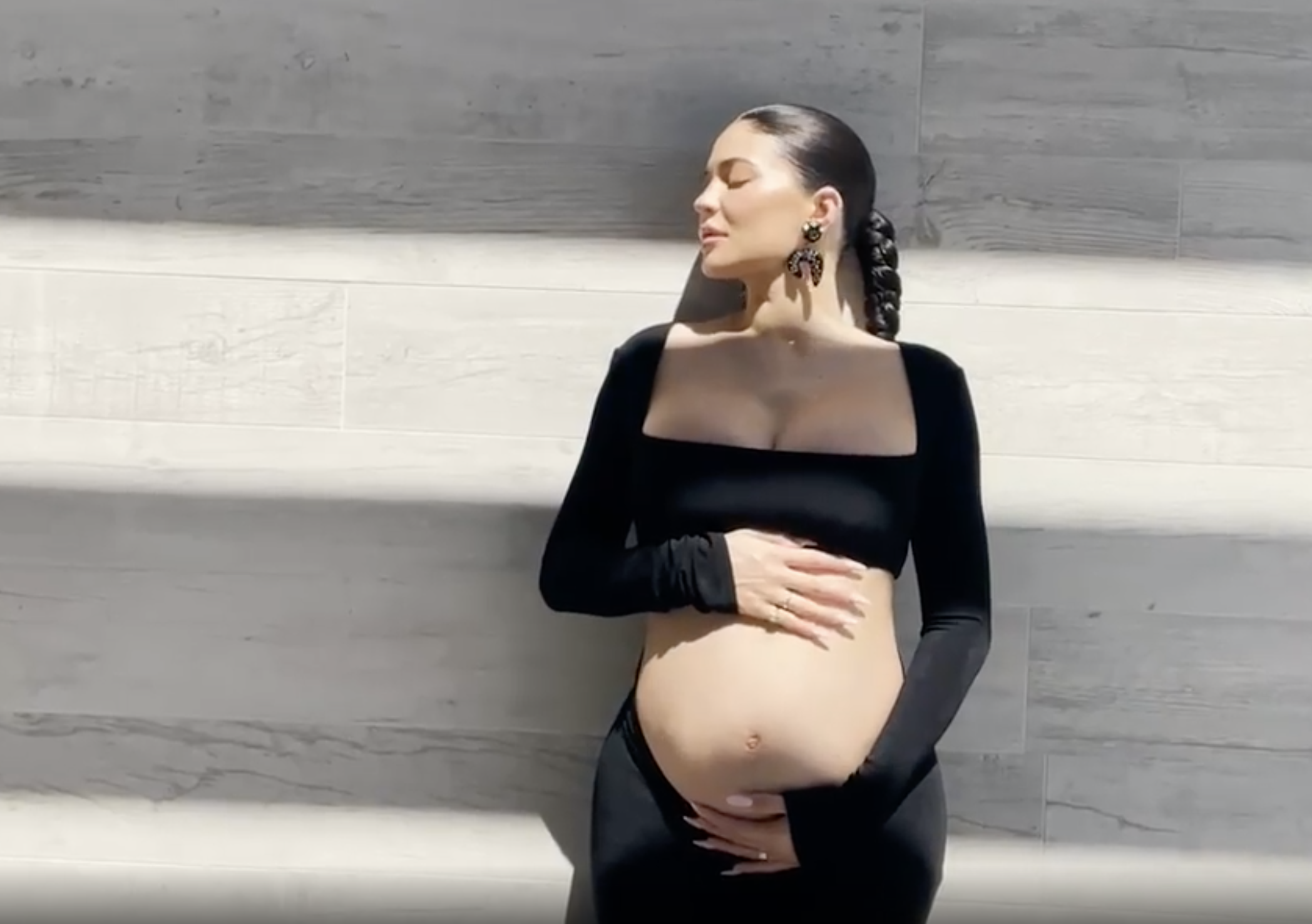 The cosmetics entrepreneur wrote, "FYI our sons [sic] name isn't Wolf anymore," alluding to her and Travis Scott's second child. "We just really didn't feel like it was him. Just wanted to share because I keep seeing Wolf everywhere."
On Feb. 2, Kylie and Travis Scott had their second child as she announced the exciting news on Instagram by posting a black-and-white picture of the newborn's hand with the caption, "💙 2/2/22."
On Feb. 11, the "KUWTK" alum disclosed his given name as Wolf. His birth certificate also showed that his middle name is Jacques, after his father Travis' surname. Stormi, the couple's firstborn, was born in February as well, but in year 2018. Kylie and Travis have been in an on-again, off-again relationship since 2017.
While Kylie has yet to reveal her son's new name, she did share details about her pregnancy and the baby's birth in a 10-minute YouTube video titled "To Our Son," which was released on March 21.
Kylie filmed the whole experience, including including her very first doctor's appointment, finding out she was pregnant, as well as rejoicing at her baby shower, and listening to audio from her baby boy's birth. On a title card at the conclusion of the video, it says, "To our son. February 2, 2022. 8lbs 13oz."
Kris Jenner, Kim Kardashian, Khloe Kardashian, Kourtney Kardashian, and Kendall Jenner, all featured in the video to express their emotional support for her and their second child.
Reactions to Kylie Jenner Says Her Baby Boy's Name Isn't Wolf Anymore
The fact Kylie Jenner changed her sons name from Wolf is so funny to me

— oat milf (@pwdrpuffgirl) March 21, 2022
So you're telling me Kylie Jenner called her son Wolf, announced it to the world, and now he's not called "Wolf" anymore……

— SG (@sisforsarah) March 21, 2022
Since @KylieJenner has announced her baby's name is no longer wolf – I'm suggesting the name son , all her posts say our son and son sounds like a cool name – stormi and son webster ??? Like that's a cool name

— Seps🦥 (@latteseps) March 22, 2022
kylie cant just tell us his name isnt wolf and then not say what his name actually is😭😭😭 @KylieJenner girl tell us

— number 1 at sex (@annaastarr) March 21, 2022
DID EVERYONE ELSE JUST SEE KYLIE JENNER POST "FYI OUR SON'S NAME ISN'T WOLF ANYMORE." LIKE WHAT DO YOU MEAN ANYMORE!? HOW LONG WAS THAT HIS NAME BEFORE YOU CHANGED IT?DID YOU WRITE IT IN PENCIL ON THE BIRTH CERTIFICATE SO YOU COULD ERASE IT? WHAT'S HIS NAME NOW?

— Taylor Hitchcock (@t_hitch12) March 21, 2022
Y'all done bullied Kylie Jenner out of naming her son Wolf 😭😭😭

— ruthie👼🏽 (@_santosruth) March 21, 2022
kylie jenner naming her son "wolf" then taking it back & deciding to change it cuz she didn't think it fit his vibe is something i would 100% also do.

— joel (@joxav_) March 22, 2022