Stallion and 1501 have been fighting in court for almost two years.
Megan Thee Stallion's Houston-based record company, 1501 Certified Entertainment, countersued her, claiming that "Something for Thee Hotties" album didn't include enough fresh content to be considered an "album."
The countersuit was filed on Monday, according to court records acquired by Rolling Stone and initially reported by TMZ. The album contains "21 recordings and includes spoken interlude recordings on which MTS does not appear as well as several previously-released recordings," as per her label's claims.
In order to earn credit for an album under contract, the label states that the artist participates in just 29 minutes of new recordings, instead of including "at least 12 new master recordings of her studio performances of previously unreleased musical compositions."
Stallion's lawyers previously argued that under their deal with the rapper, 1501's sole condition for anything to be designated an "album" is that it be longer than 45 minutes.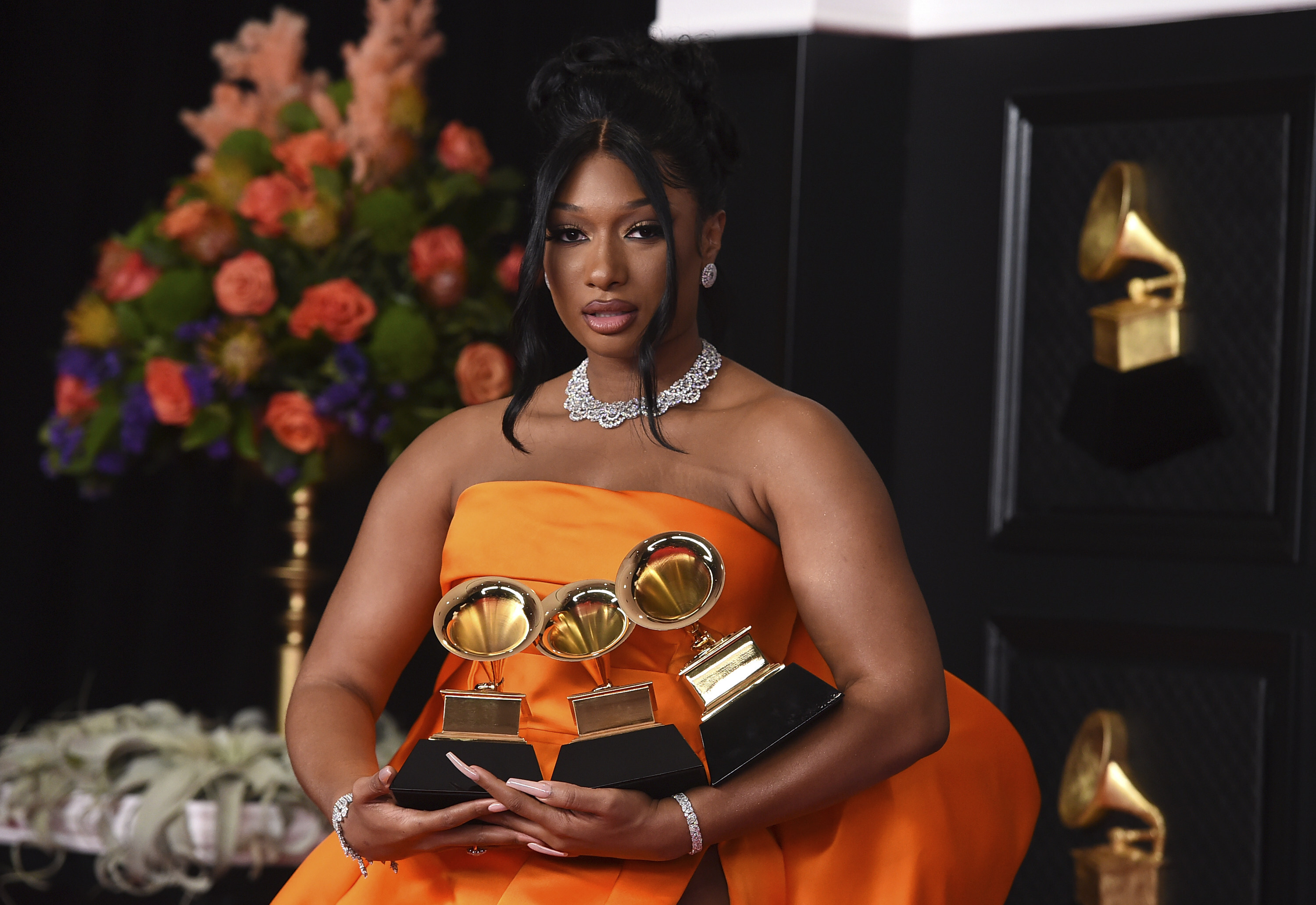 "This is yet another absurd attempt by 1501 to disregard Megan's album and squeeze more money and more free work out of her for as long as possible," Attorney Brad Hancock told the publication in response to a request for comment. "We will ask the court to protect Megan from this type of abuse."
The "Savage" rapper's revenue from "collaborations, sponsorship, endorsements, and side engagements" are also being demanded by the label since she owes them a percentage of it. 1501 alleges she has never disclosed those figures and estimates its part of the agreements might be worth more than $1 million.
Stallion then moved to Twitter to express her displeasure with the situation, "First the man over my label said I don't make him any money … now he counter suing trying to keep me on his label because he wants to make more money lol if I ain't making you no money why not just drop me?"
Bye im not speaking to nobody else on here ..see y'all in court

— TINA SNOW (@theestallion) March 22, 2022
"My lawyers asked him for an expense report(money 1501 supposedly has spent on ME)… why this grown ass man put his jewelry and chains on there… lord free me from this joke ass label," she added in a separate tweet.
"I choose not to say nothing back abt court and address shit online but im getting tired of being painted the BAD GUY 2/47 the last girl on 1501 mad at this man too!"
She ended her string of tweets by noting, "im not speaking to nobody else on here ..see y'all in court."
Reactions to Megan Thee Stallion's Label Files A Countersuit Against Her
Carl Crawford is trending because Megan Thee Stallion is rightfully dragging him for FILTH and baseball fans had NO idea he owned a record Label. 😂 pic.twitter.com/G3M3dRnJ4V

— Marlo, Support me Bitch! (@CeeReeSpeaks) March 22, 2022
EXCUSE ME, FORMER MAJOR LEAGUE BASEBALL PLAYER CARL CRAWFORD OWNS MEGAN THEE STALLION'S RECORD LABEL?????????????????????

— Francesca (she/her) (@francescaossi) March 22, 2022
Megan Thee Stallion being outraged because she's being held accountable by her label for her actions proves that being pretty makes these women delusional. Her downfall is inevitable and I'm here for it. Stop letting these women get away with everything.

— Pluto Lamborghini (@lowkeyzoe954) March 22, 2022
I just went from thinking Carl Crawford was trending because he was making a comeback to finding out Carl Crawford is the name of Megan Thee Stallion's label CEO to finding out that, no, that is the same Carl Crawford that was the baseball player. Been a wild last few minutes.

— Drew Bonifant (@dbonifantMTM) March 22, 2022
This Megan Thee Stallion label battle and people saying you signed it, so shut up. Clearly don't understand how you can enter a job and accept whatever to get on and grow to want more. Don't let decisions you made at one point in your life keep you imprisoned.

— Wanna Love You! (@summerkid18) March 21, 2022
Megan Thee Stallion has more hits for Carl Crawford's label than Carl Crawford has in major league baseball.

— Ryan Horrigan (@ryandhorrigan) March 22, 2022
taylor swift open a new label and sign megan thee stallion challenge

— hibernating until 🍋🍓 cream ale szn (@saisonbanthony) March 22, 2022