Prayer hands and apple emojis have filled her fan page after the tragedy.
"Love & Hip Hop: Hollywood" star Apple Watts was allegedly involved in a vehicle collision with a pickup truck on Wednesday morning while driving on Interstate 15 near Baker, California, and was taken to the hospital with serious injuries.
One of the passengers in the F250 removed her from the flaming vehicle. Watts was taken to a Nevada hospital where she is being treated, according to TMZ. Drugs and alcohol are not thought to have had a part in the accident, which is presently being examined.
Watts was unconscious and had a "fractured skull, a broken spine, and a shattered arm," as per her sister, who told The Shade Room on Thursday. She is also anticipated to struggle with "everyday functions including walking and feeding herself due to injuries," a family source added.
Though the specifics of the crash are still unknown, Apple's friend Toxique Diamond turned to her YouTube channel to explain what happened. Apple, she claims, went to see her sister and was irritated when their mother arrived to join them, "She wanted to leave."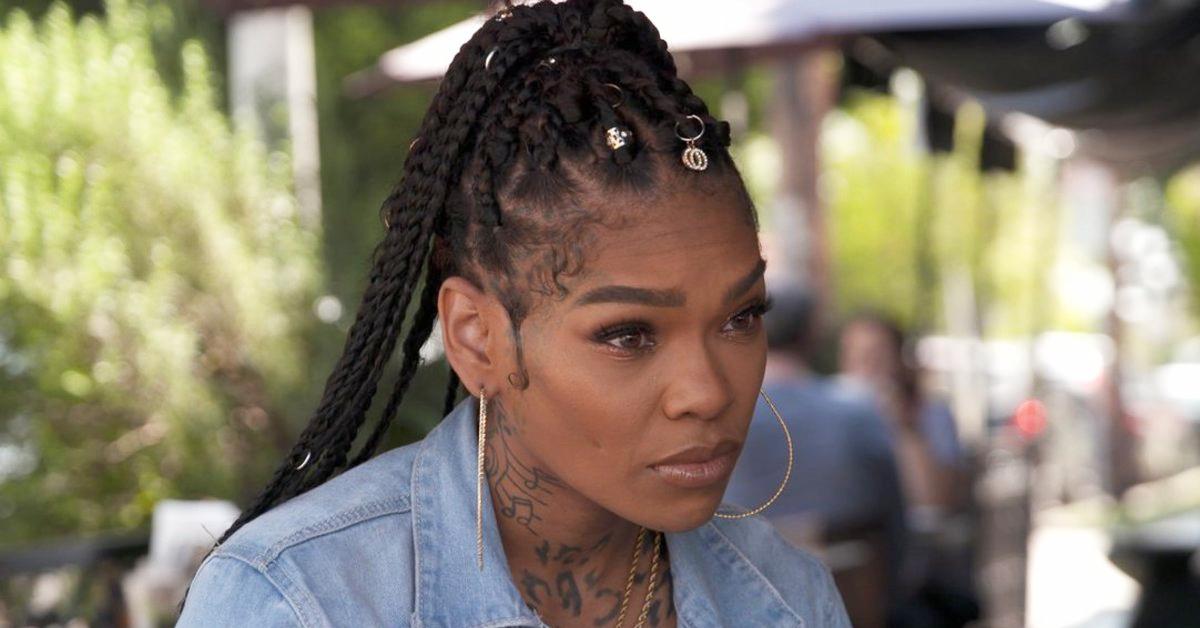 "So, I don't know if that was a situation where she wanted to hurry up and leave. Maybe she was just driving too fast," she added. "I don't know. All I know is that she told me that she just didn't want to be in the environment that she was in."
Apple Watts, whose real name is Jontelle Lafaye Watts, had her Love & Hip Hop: Hollywood debut in Season 5 in 2018. She began her career in the entertainment business as an exotic dancer, but later rose to prominence as a video vixen, featuring in music videos with rappers such as Future.
Reactions to 'Love & Hip-Hop: Hollywood' Star Apple Watts Hospitalized And Unresponsive After Car Accident
I hope Apple Watts pull through. That lady done had a tough go at life in general 🙏🏾💜. Prayers man

— MR.ALEXANDER (@BandoXan) March 25, 2022
Aw man I hope Apple Watts pulls through. 🥺❤️.

She was in a terrible car accident and is fighting for her life. I loved her on Love and Hip Hop. 💕

— The Nostalgia Queen ➐ 👸🏽 (@Snow_Blacck) March 25, 2022
This Apple watts accident got me depressed; she literally have been through a lot 💔😭 Jesus please do a miracle on her pic.twitter.com/Gkdmdvvy7i

— Natacha Rose Allen D'amico (@Motssitaa) March 25, 2022
sending prayers to Apple Watts that she pulls through💪🏽🙌🏽

— Big Blu Pressure✨ (@BlutifulZaas) March 24, 2022
I really love apple watts & her personality I hope she is okay!

— Monaya 😈💞 (@blixkyxo) March 25, 2022
I really hope Apple Watts pulls through. I loved her on Love & Hip-Hop🙏🏾

— Alfred. AJ. whatever (@willjames93) March 24, 2022