"That was the greatest night in the history of television," Rock said as the audience went silent.
Will Smith struck presenter Chris Rock in the face with an open palm and yelled a profanity at him for making a joke about his wife's looks at the Oscars event on Sunday.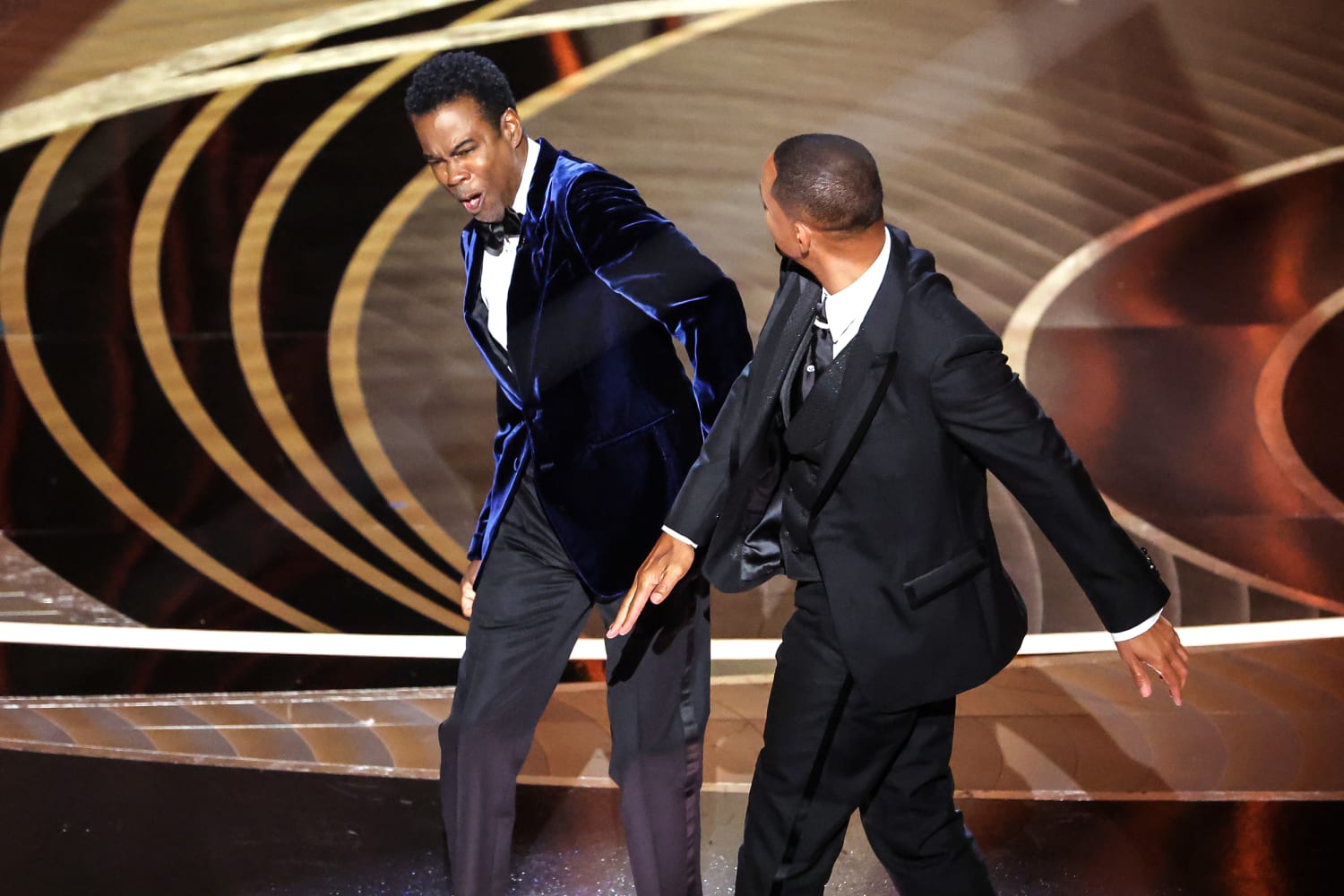 Rock apparently, was mocking several of the candidates when he mentioned Smith's wife, Jada Pinkett Smith being in "G.I. Jane" because of her shaved head. He remarked, "Jada, I love you. G.I. Jane II, can't wait to see it."
After a few moments on stage, Smith approached Rock, who had his hands behind his back when he flung an open palm at his face, resulting in an audible slap. "Oh, wow! Wow! Will Smith just smacked the shit out of me," Rock stated, to the delight of the crowd, who thought it was a joke.
"Wow, dude. It was a G.I. Jane joke," he added. According to eyewitnesses, the audience went silent when the Best Actor nominee screamed two times, "Keep my wife's name out of your fucking mouth."
Smith's outrage was first misunderstood by the audience as a ruse. The crowd became hushed and openly gasped only after he returned to his seat and yelled. Many individuals on the mezzanine rose up and craned their necks to get a better look.
Because of the profanity, the audio from the performance, which was transmitted with a few seconds of delay, seemed to have been deleted from the live broadcast for many viewers.
Minutes later, Smith apologized to the Academy of Motion Picture Arts and Sciences and his other nominees, except to Rock, upon winning the Oscar for best actor for his portrayal in "King Richard."
"I want to apologize to the Academy. I want to apologize to all my fellow nominees. This is a beautiful moment and I'm not crying for winning an award. It's not about winning an award for me," his acceptance speech began.
"It's about being able to shine a light on all of the people. Tim and Trevor and Zack and Saniyya and Demi and Aunjanue and the entire cast and crew of 'King Richard,' Venus and Serena, the entire Williams family. Art imitates life. I look like the crazy father, just like they said about Richard Williams."
In December, Jada Pinkett Smith revealed to Billboard that she has been suffering alopecia, an inflammatory illness that causes hair loss and baldness.
After the altercation, Sean "Diddy" Combs grabbed the stage, telling Smith and Rock that they will resolve their differences "like family" later. The news was initially reported by Variety.
Reactions to Will Smith And Chris Rock Live Altercation During Oscars