The award show's organizers are now conducting an official investigation into the occurrence.
Will Smith, who won the Best Actor award at the Oscars, apologized to Chris Rock on Instagram for slapping him across the face at the event on Monday, an incident that is now being reviewed by the award show's officials.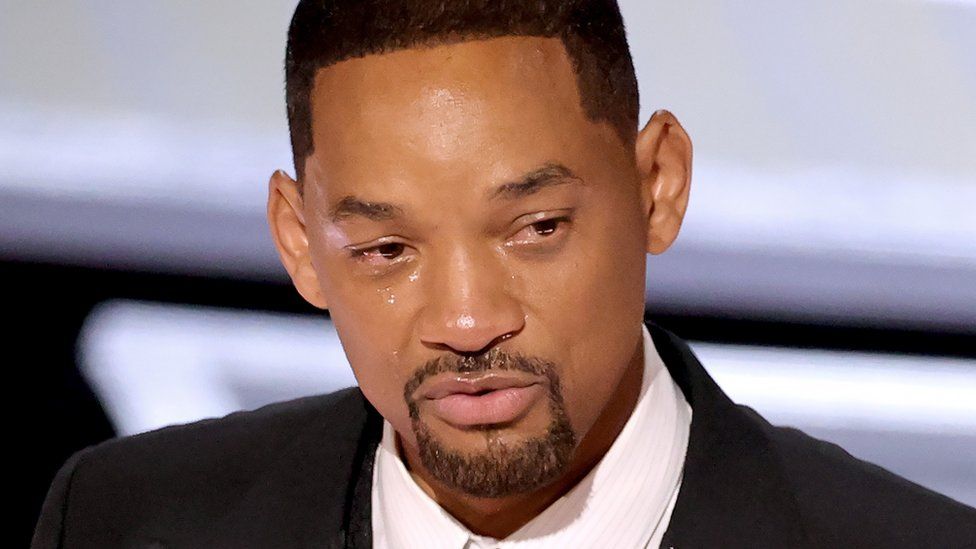 Smith began his statement by saying, "Violence in all of its forms is poisonous and destructive. My behavior at last night's Academy Awards was unacceptable and inexcusable."
"Jokes at my expense are a part of the job, but a joke about my Jada's medical condition was too much for me to bear and I reacted emotionally."
In December, his wife, Jada Pinkett Smith revealed to Billboard that she has been suffering alopecia, an inflammatory illness that causes hair loss and baldness. However, Chris Rock, on the other hand, is said to have been unaware of Jada's condition as reported by Page Six.
"I would like to publicly apologize to you, Chris. I was out of line and I was wrong. I am embarrassed and my actions were not indicative of the man I want to be. There is no place for violence in a world of love and kindness."
"I would also like to apologize to the Academy, the producers of the show, all the attendees and everyone watching around the world. I would like to apologize to the Williams Family and my King Richard Family," the "King Richard" star added.
The actor wrapped off his statement by saying that he profoundly regrets his actions, and that he is still a work in progress.
As we previously reported, Smith struck Rock in the face with an open palm and yelled a profanity at him for making a joke about his wife's looks at the Oscars event on Sunday.
The comedian mentioned Smith's wife, Jada, being in "G.I. Jane" because of her shaved head. He remarked, "Jada, I love you. G.I. Jane II, can't wait to see it."
After a few moments on stage, the actor approached the presenter, who had his hands behind his back when he flung an open palm at his face, resulting in an audible slap. "Oh, wow! Wow! Will Smith just smacked the shit out of me," Rock stated, to the delight of the crowd, who thought it was a joke.
"Wow, dude. It was a G.I. Jane joke," he added. As per eyewitnesses, the audience went silent when the Best Actor nominee, now winner, screamed two times, "Keep my wife's name out of your fucking mouth."
According to TMZ, Rock declined to file an assault and battery police case against Smith after the incident, but he has the option to do so at a later date if he changes his mind.
Reactions to Will Smith Apologizes For Slapping Chris Rock At The Oscars
Will Smith just issued an apology on Instagram, and I feel like it was genuine. He reacted passionately at the moment as a husband to a joke made about his wife Jada's medical condition. People need to move on because this situation was never going to turn into anything bigger.

— 𝙱𝚎𝚌𝚌𝚊. (@MJFINESSELOVER) March 28, 2022
Will Smith has released a formal apology:

"Last night at the #AcademyAwards I lost my cool, and I pride myself and think of myself as a man of faith, as there's a drive into deep left field by Castellanos. It will be a home run. And so that will make it a 4–0 ballgame."

— NCAA Slime (@TerryFranconia) March 28, 2022
Will Smith's "apology" summed up: ""I'm just a protective husband and father crazily in love that didn't do what I'm 'supposed' to and let my family be disrespected. Woe is me. I'm a victim. Watch me cry."

I've always hated his narcissism.#whatjusthappened #Oscars

— Lane (@HistoryBound) March 28, 2022
Wrong is wrong and you can never correct a wrong with a wrong. I applaud Will Smith for his apology and ask those of you who thought he was being a man and defending his "woman" to be big enough to relook the episode. It was about ego, pride and being emotionally weak. pic.twitter.com/CqWIhISICF

— Zoro (@TroyRog08058164) March 29, 2022