Their multimillion-dollar defamation case is scheduled to begin on Monday.
Amber Heard has taken a social media hiatus in anticipation of her next court battle with Johnny Depp, which will take place in Fairfax County, Virginia this coming Monday.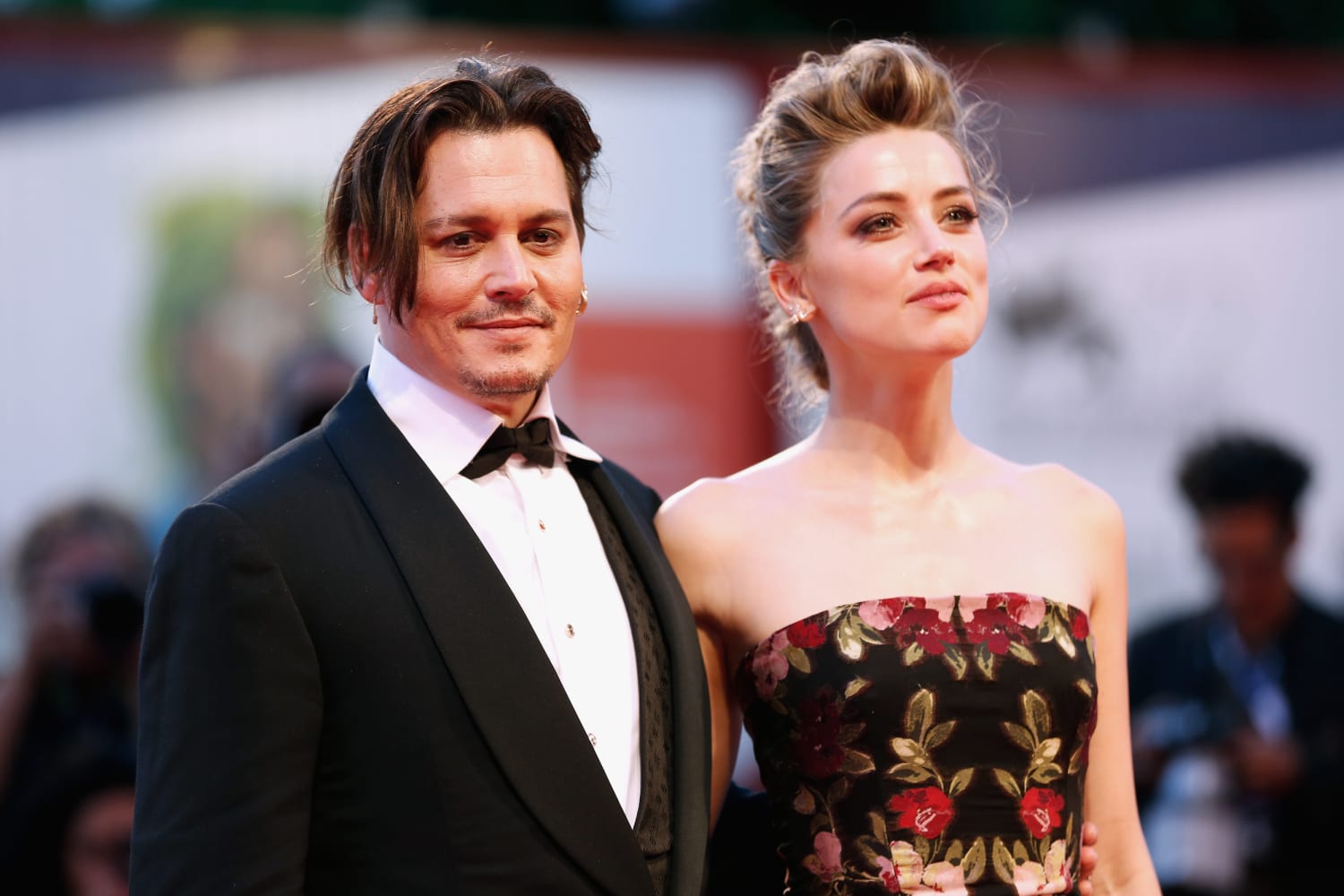 Heard began her statement regarding her case against her ex-husband with, "Johnny is suing me for an op-ed I wrote in the Washington Post, in which I recounted my experience of violence and domestic abuse."
The former couple met on the set of their 2011 film "The Rum Diary" prior to getting married in 2015. The "Aquaman" actress sought legal separation the next year, lighting a continuous fight in court between the two that has played out openly.
"I never named him, rather I wrote about the price women pay for speaking against men in power. I continue to pay that price, but hopefully when this case concludes, I can move on and so can Johnny," she continued.
"I have always maintained a love for Johnny and it brings me great pain to have to live out the details of our past life together in front of the world. At this time, I recognize the ongoing support I've been fortunate to receive throughout these years, and in these coming weeks I will be leaning on it more than ever."
Heard released an article in 2018 on her childhood experiences with abuse, which she recounted long before her marriage to Depp, writing, "I became a public figure representing domestic abuse, and I felt the full force of our culture's wrath for women who speak out."
However, as reported by The Hollywood Reporter back in March 2019, Depp filed a $50 million defamation lawsuit over her article, which includes no mention of him despite the fact that it was clear she was referencing the actor in the piece.
Heard then, retaliated with a gruesome 300-page declaration of her own, detailing the "horrific" abuse she alleges she endured at the hands of Depp, referring to him as "the monster," and reiterating many of the charges she made during their divorce.
Photos of bruises and scars, clumps of hair seemingly pulled off Heard's scalp, and broken up furniture were included in the file to show the abuse she reportedly faced after hooking up with Depp.
Reactions to Amber Heard Takes A Social Media Break Ahead Of Her Legal Battle With Johnny Depp
So if Amber Heard says that Johnny Depp punched her with his hand in a plaster cast and hit her so hard it felt like her eye popped out, at least twice, then how come it's only ever pictures of him we see with black eyes? pic.twitter.com/OVU0DxMoQ6

— C☆URTNEY✨ (@JohnnyasR) April 9, 2022
Amber Heard once told Johnny "Tell the world Johnny, tell them I, Johnny Depp, a man, I'm a victim too of domestic violence. And see how many people believe or side with you."

Two days and Johnny will tell the world …Amber and you will be exposed live!#JusticeForJohnnyDepp pic.twitter.com/ILL2nzE881

— ReemDepp – Johnny Depp Deserves Justice (@ReemDepp) April 9, 2022
Just a reminder…

Johnny Depp had a black eye on his wedding day & on his honeymoon, he had a cut on the bridge of his nose & the right side of his face was bruised & swollen. He has proof Amber Heard abused him, she has nothing bc she wasn't abused. #JusticeForJohnnyDepp pic.twitter.com/2Ub5u58BxR

— Arwen sparrow (@An_elf_pirate) April 6, 2022
Amber Heard's PR move 2 days prior trial is prime exemple of public gaslighting, indecency and seeks to make you have sympathy for her.

DON'T get it wrong, she is no victim, she's a confessed abuser. Johnny Depp has remained lowkey through it all despite the continued insults.

— Sienna (@winonasrider) April 9, 2022
Abusing a man for years, and then falsely accusing him of abuse + rape after he leaves is not "having love for" that man. Countersuing him is not "wanting to move on".

Amber Heard's own lawyer & the ACLU emails already confirmed that the Op-Ed was about Johnny Depp.

— Aurora ⚛️ | 💙💛 (@AuroraMignon) April 9, 2022
If Johnny Depp had sliced Amber's finger, if he had punched her in the face multiples times and been able to prove it, no one would be saying that they should move on. Amber Heard is a criminal, a perjurer and an abuser who needs to be held accountable!! #JusticeForJohnnyDepp

— JaneSparrow (@JaneSpa79755410) April 9, 2022
Amber Heard is a racist abuser who lied about donating money to DV survivors & terminally ill children, all for good PR. She also stole a conversation about her assistants r*pe ordeal and twisted it in order to frame Johnny Depp.
The sympathy bucket has run out.

— 🌟🏴‍☠️ (@GellertDepp) April 6, 2022
Amber Heard didn't feel "safe" because Johnny Depp would leave when she started to hit him.

Johnny Depp didn't feel safe because Amber Heard frequently hit him.

One got mad that she couldn't abuse. One was afraid of being abused.

— h a l eeeee y (@gremlyngyrl) April 5, 2022