He's had a number of procedures and treatments over the years, and now swears he'll never get Botox again.
After his participation at Nickelodeon's Kids' Choice Awards 2022 in Santa Monica, California, where America's Got Talent won Best Reality Show, Simon Cowell claimed that he's done with Botox injections and fillers since he looked "like something out of a horror film."
"There was a phase where everyone was having their faces pumped full of this and the other," the renowned British TV personality told The Sun, adding that he felt pressured to look young.
The America's Got Talent judge also revealed that his eight-year-old son Eric's hysteria was a big influence in his decision to stop, "Eric was in hysterics. Enough was enough. There is no filler in my face at all now. Zero."
Furthermore, Cowell told the publication that he's now depending on eating healthier and drinking more water. "The only good thing of getting older is you have a lot of experience and it's not always about the things you did well—it's also about the things you didn't," he added.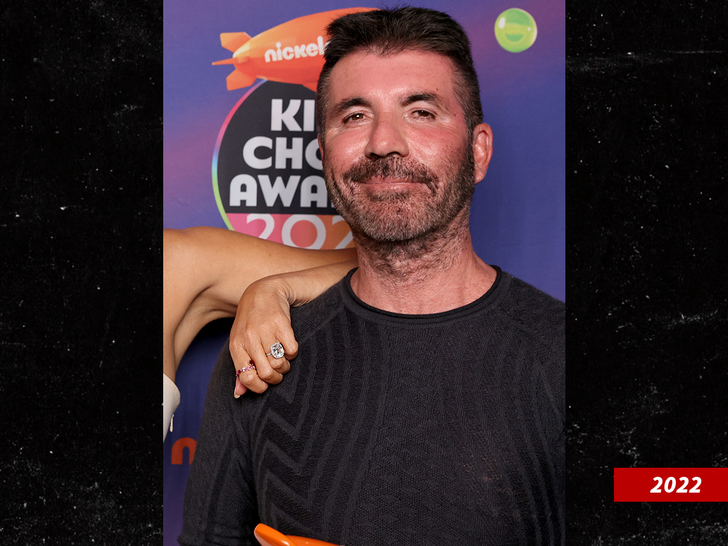 For the awards event on Friday, the record executive dressed down in a basic black long sleeve T-shirt and matching slacks. He was also wearing a wrist brace after fracturing his arm in an electric bike accident.
He was joined by his colleagues, judges Heidi Klum, Sofia Vergara, Howie Mandel, and AGT presenter Terry Crews backstage at Barker Hangar.
As we previously reported, Cowell and Lauren Silverman, who have been dating since 2004 and had son Eric in February 2014, were engaged on Christmas Eve in Barbados, where they originally met. They might tie the knot later this year.
Reactions to Simon Cowell Gets His Face Fillers Removed And Admits He Went "Too Far"
omfg istg simon cowell doesnt look kike this this is not him his face is not him wgat he looks dead and made out of clay and botox and hes looks depressed like his family just got m worded omg pic.twitter.com/nuj0x161kb

— ً! ree ★ (@gnfcake_) April 10, 2022
Simon Cowell looks like he's had a stroke and he's trying to Botox his way out of it 🤣

— Kav (@SpecialKav) April 11, 2022