The leaked video clip was made public in February.
In his first public appearance since the leak, Isaiah Rashad used the opening of his Coachella 2022 performance to address the tape and sexuality rumors.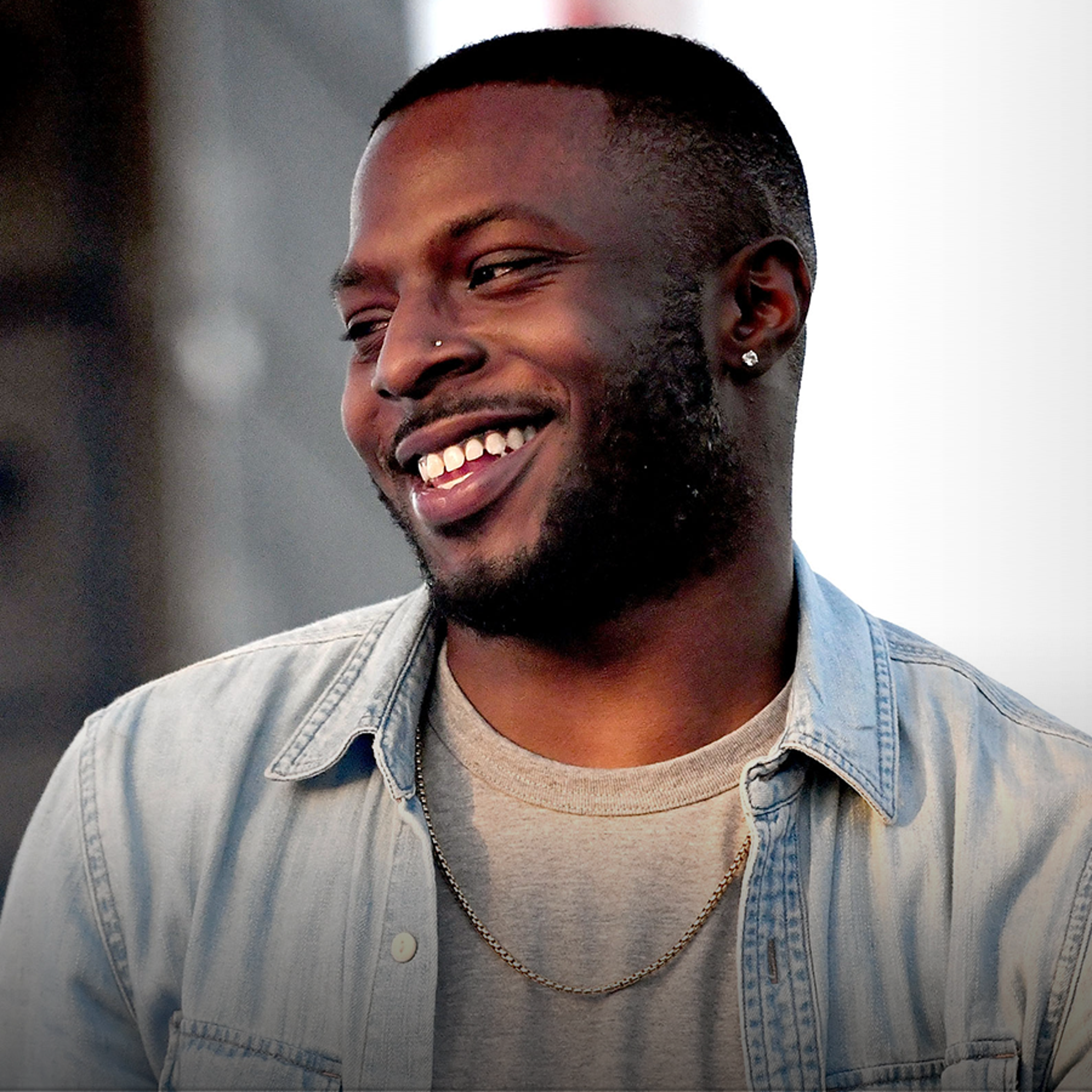 Rashad spliced together a slew of clips and audio from various people discussing the leak, which apparently revealing the Top Dawg Entertainment rapper and three other men engaged in different s-x activities.
"The purpose of doing that was to embarrass him. However, it backfired," one voice stated in the video, which was shared by supporters on Twitter.
"When his video leaked, his streams and everything went up. He's up on the charts now," another voice said. "I'm glad that he can finally be himself."
Rashad began his performance with "RIP Young," from his 2021 album The House Is Burning, and afterwards transitioned into "Wat's Wrong," from his 2016 album The Sun's Tirade, after the short introduction concluded.
"I've seen y'all messages and all that shit, all the positivity," he said in the middle of his act, thanking fans for their positive words. "Y'all niggas kept me alive these last couple months." Fans watching the live broadcast from home, even saw what appeared to be tears streaming down his cheeks.
He also had several surprise guests onstage, including Doechii, a newly-signed TDE artist who performed "Wat U Sed" and her most recent track, "Crazy." SiR also performed "Rope / Rosegold" from The Sun's Tirade album with him.
His debut studio album, "The Sun's Tirade," was released in 2016 to critical praise and reached at number 17 on the Billboard 200. His long-awaited sophomore album, "The House Is Burning," was released only last year.
The news was initially reported by TMZ.
Reactions to Isaiah Rashad Addresses Past Sexuality Controversy At Coachella
The first time Isaiah Rashad spoke on the controversy surrounding his sexuality is on one of the biggest platforms in the world. He gave a montage of all the blogs that reported on it. That's a whole power move 🙌🏾.

— Dedee 🥀 (@thoughtfulbae) April 17, 2022
Been watching these Coachella sets all night. Billie Eilish, Isaiah Rashad and Megan. Just wow. They are amazing artists. Their growth is crazy 😭 #Coachella

— Lex. (@Lalaaaa) April 17, 2022
I'm happy Isaiah Rashad is okay. See how the internet, especially men reacted to that leaked video? We need that same energy for everyone and everything. Receive it positively, accepted and support the individual.

— Unemployed Mfana.eth (@yourgarcon) April 17, 2022
They buried Isaiah Rashad not knowing he's a seed. Kudos to him & to every LGBTQIA+ person in historically queerphobic spaces for claiming their space. Hopefully we can get more musicians like Saucy Santana embraced by the mainstream. If not we'll always support them nonetheless.

— Sthembiso (@sthembiisso) April 17, 2022
Y'all see how y'all backed and supported Isaiah Rashad… now do that with the other gay Black men in your lives…

— Marquise. (@MarquiseDavon) April 17, 2022
"Y'all kept me alive these last few months." – Isaiah Rashad at Coachella, 2022

Community. Community is
E V E R Y T H I N G.

— Kristin (@KrisCTV) April 17, 2022