In recent years, the media and the general public have been drawn to her physical appearance, particularly her face. She's also been told that she's "unrecognizable" on a daily basis by members of the public.
Khloé Kardashian is an American model, socialite, and media personality. She has been a part of the reality television series "Keeping Up with the Kardashians" since 2007. Aside from being born into a well-known and wealthy family, she is also famous for her slim figure, which has even made headlines.
It wasn't easy for her, though, just like it wasn't easy for any other celebrity who had lost weight. Khloé gained weight after giving birth to her child which made it a lot more harder, and she has always been chubby owing to bad behaviors including poor eating habits.
Since the program debuted in 2007, she has faced criticism and a barrage of harsh remarks aimed at her figure. "I didn't really realize that I was 'the fat sister' if you will until I went on TV and the media started saying that about me," she recalled. "I knew I didn't look like my sisters and I didn't have those shapes, but I didn't think that was wrong."
She additionally stressed that she was always overweight in a separate interview, adding, "Growing up, I was always chubby, I used to just accept the way people defined me. When people called me the fat sister, I'd say, 'Yeah I'm big-boned.'"
"Whatever we do to laugh at things instead of letting them hurt you. And then, I slowly but surely took something really bad in my life or a stressful time, which was my divorce, and I turned it into a positive."
The socialite, on the other hand, has disputed having surgery, claiming that she shed fat in her face when she dropped weight and praising her make-up artist. She's also open to utilizing the picture editing program "Facetune," saying in February 2016 that "Facetune is the best thing to bring to the table. It's life-changing"
What did Khloé Kardashian actually do to lose weight?
The model confessed that she lost over 60 pounds after giving birth to daughter True Thompson in 2018 when she participated sister Kourtney Kardashian's Poosh live-stream. She attributes her weight loss to her post-pregnancy dieting, but she also claims to have put in a lot of gym time.
"If you're trying to lose a significant amount of weight, diet and exercise go hand in hand," she stated. "Now that I'm in my weight vicinity goal… I'm around 150. It goes up a little."
Prior to giving birth to her daughter with Tristan Thompson, Khloé's weight reduction journey began after her divorce from ex-husband Lamar Odom. She revealed that she had never been a big gym person before. Her divorce, however, prompted her to to become one.
"For me, I was overweight—I was unhealthy—for a lot of my life. I started going to the gym during my divorce, like a significant and consistent amount for my mental health," she explained.
"I needed a release and I needed to feel strong and I just needed to get rid of all these thoughts. And, I wanted to be alone and the only place to really be alone was to be on an elliptical with headphones in my ears and kinds just vibing out."
According to studies, working out has significantly reduced the chance of acquiring mental illness and appears to aid in the treatment of various mental health issues such as sadness and anxiety. 
It might have aided her in releasing the negative thoughts she was having throughout her divorce from Lamar, "I decided to turn to fitness as a form of therapy and as a stress reliever," she remarked.
However, when Khloé became pregnant with Tristan Thompson's daughter, she gained weight once more up to 203 pounds. The good thing is that her workouts and good eating habits had become so ingrained in her head and daily routine that she was able to drop down at her own pace and maintain her post-baby weight.
In September 2018, the Revenge Body host told Us Weekly, "I'm still active, I still work out, but I'm not like 'I have to lose 50 pounds in two months' or whatever those expectations are."
"It's very normal to lose weight at a slow process. For me, that's how I lost all my weight before and how it stayed off. I used to fluctuate weight because I would try all these diet fads and then I would gain the weight right back."
"I would always yo-yo. When I lost my weight and kept it off, it's when I lost it slowly. I know that expression 'the turtle wins the race', 'cause now I know, OK, let me lose it in a healthy way so I keep it off, 'cause the last thing I want to do is yo-yo again in my life," she added.
Going back to her sister Kourtney Kardashian's Poosh live-stream, the reality star disclosed that she had kept her 60-pound weight loss during the COVID-19 pandemic by exercising frequently.
"In this world, I don't really watch what I eat. That doesn't mean I'm binge eating bags of chips all day," Khloé told Kourtney. "You never know if tomorrow's happening. I would rather put effort into the gym than the kitchen."
What diet does Khloé Kardashian follow?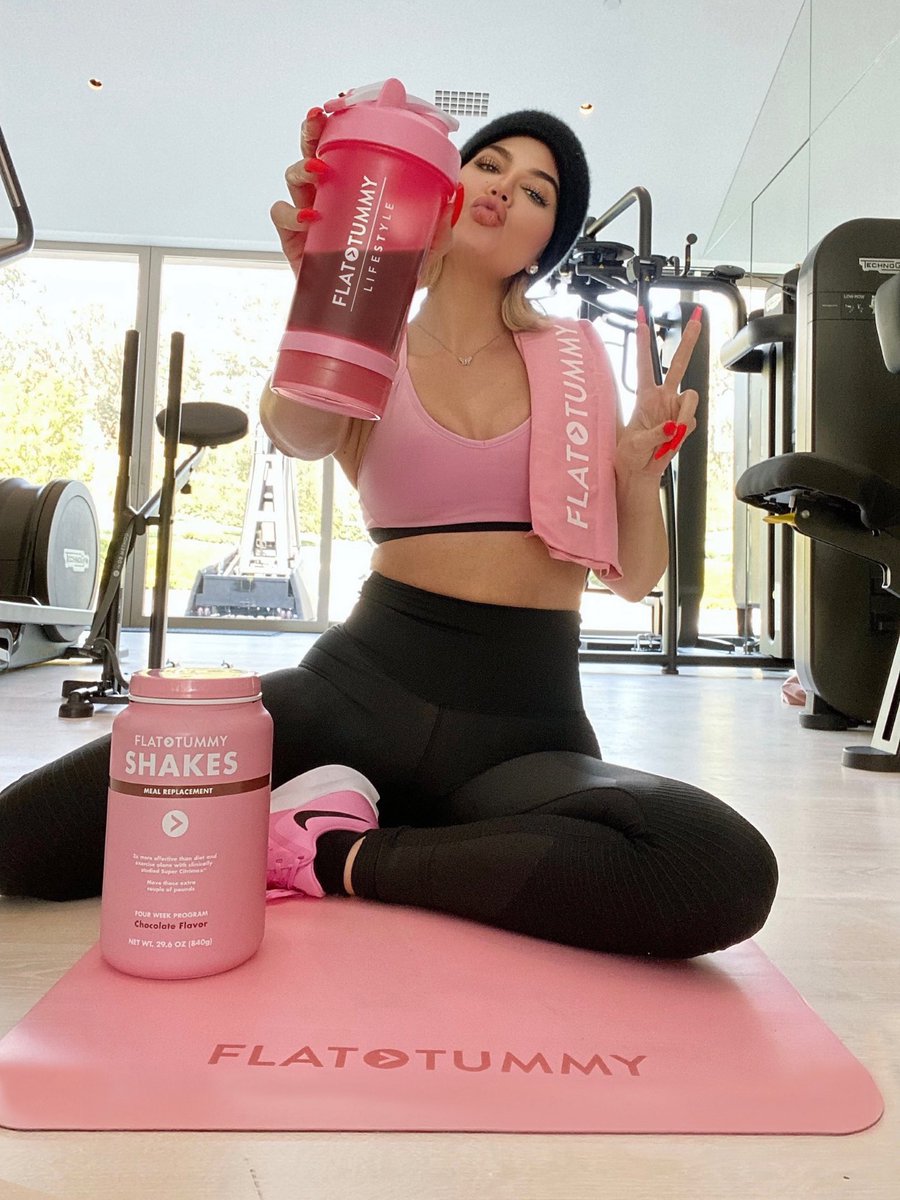 Khloe Kardashian's diet plan, according to reports, was created by Dr. Philip Goglia which consists of eight meals that are low in carbs and high in proteins. To keep hydrated and burn fat, the television personality further mentioned to her social media that she drinks lemon water after a workout, writing, "Workout done. Hydration in action," beside a snap of her water bottle.
In addition, the 38-year-old actress said in an interview that she had omitted dairy, juice, fruit, and carbonated drinks from her diet in order to limit her sugar intake. She also watches her alcohol consumption and restricts herself to no more than two alcoholic beverages every night out. She allows herself one cheat meal every week to satisfy her cravings and keep motivated.
Khloe apparently maintains a tight training schedule four to five days a week, in addition to her diet. She alternates her weekly workouts rather than sticking to a single plan.
She explained that using this strategy allowed her to focus on different portions of her body while also allowing her to target other sections of her body. Her fitness program includes aerobic, high-intensity interval training, and strength training, alongside her personal trainer, Gunnar Peterson. She even does yoga on occasion.
Weight loss is never an easy process, so here's an advice from Khloé to those who wish to begin their journey, "Once you get to your goal, it's OK to maintain and maintaining does not mean depriving yourself of the greatness of life. You got to have the cake if it's available!"