He's only recently started performing in public, specifically at afterparties.
Travis Scott released his first single titled "Hold That Heat," which is a collaboration with Future and producer Southside, since the Astroworld tragedy back in November.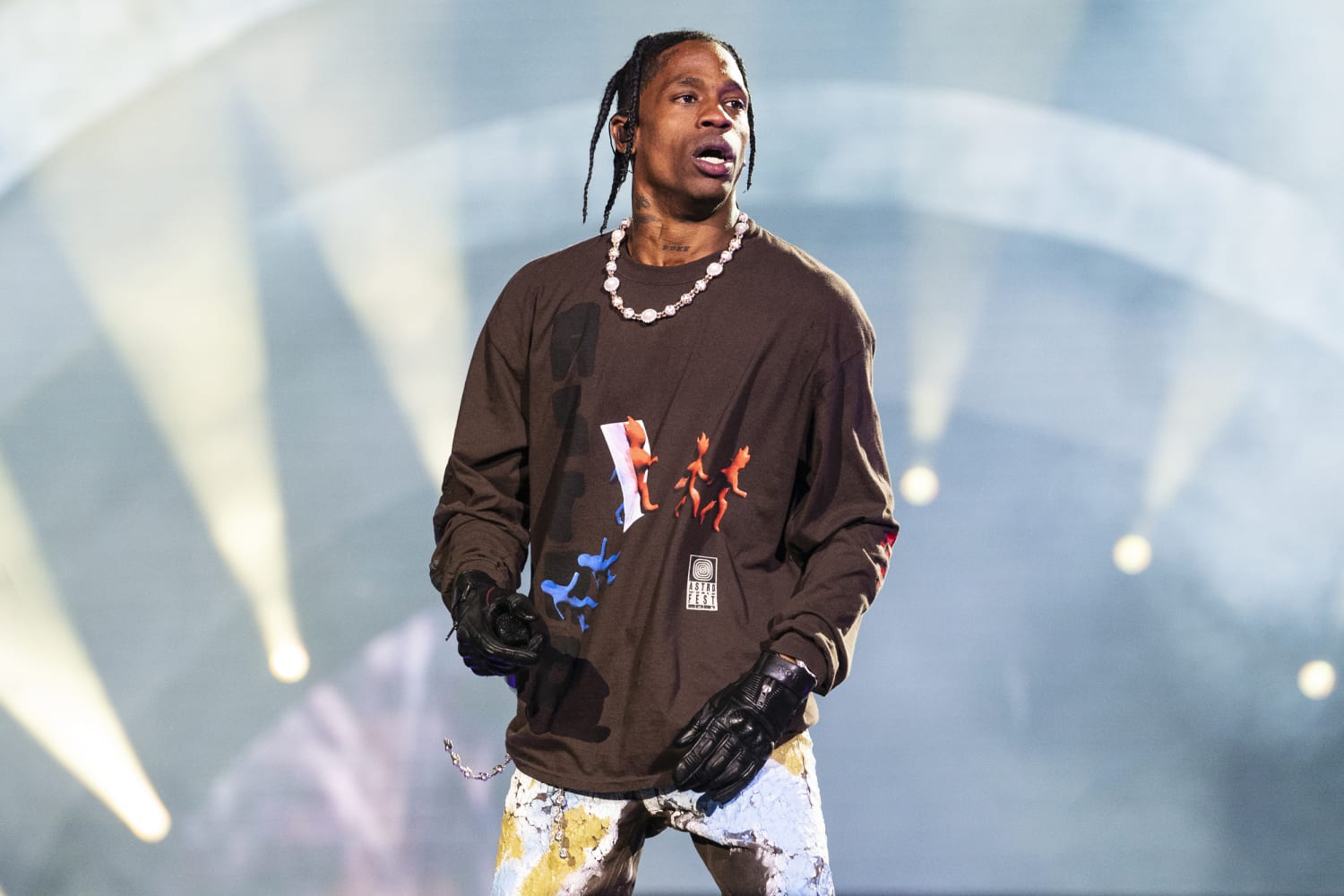 Along with their new track, the group also released a new music video where the "Sicko Mode" rapper may initially be spotted in a corridor, clutching a metal chain around an alligator's neck, which remains throughout the clip.
He gets on a sofa with Future later in the video, and the two consume marijuana together. Subsequently, a man watches a lady performing a striptease while dressed in mesh. They may be seen smoking for almost the whole clip, and lighting played a significant role in the production.
It's unknown whether the song is from Southside's upcoming project, given he has yet to release a solo studio album. "Hold that, hold that heater [aka gun]," Scott sang in the chorus.
According to Complex, this is his second song performance since the tragedy, and he has generally shunned the spotlight since then. He did, however, feature on Kanye West's Donda 2, albeit, unlike most of the album's partners, he did not attend the album's release party in Miami.
As of late January, the almost 2,800 victims who have filed over 400 lawsuits against him and Live Nation in connection with the music festival catastrophe have been consolidated into one case. The plaintiffs are demanding billions of dollars in damages and argue that the music event was planned and managed negligently.
In addition, the Texas Task Force on Concert Safety has released a report acquired by Pitchfork on Astroworld. The task group blamed the disaster on an "inconsistent" permitting procedure across Texas, as well as a lack of event security training and communication.
Reactions to Travis Scott Releases First New Song Since Astroworld Tragedy
Travis Scott sliding on this new song w Future ouuuuu

— m&m (@dominicdyke) April 23, 2022
Yeah Travis Scott and future new song too >>>>

— äłėx (@1AB1_) April 22, 2022
Didn't know I missed Travis Scott music until I heard him and Future new song

— Champagne Mami 🍾 (@GarCia_VeGa_) April 22, 2022
New song Southside & Future feat Travis scott

Its just ok, you can vibe that but its dont have resolve or change, i dont like it personally and i a lit bit disappointed because its feel like 5 years old song not have news vibe or feel

— HelHol (@harithelmy) April 23, 2022
Yo @trvisXX thanks for the new song but we needs the album like now my guy please and thank you- your fans

— PHANTXM (@Betxmunxz25) April 23, 2022
Travis Scott needs to donate all proceeds of his new song to the Astro world victims

— Gigi🌙🌫 (@shewholaugh) April 22, 2022