His weight fluctuates throughout his life, making it more difficult to keep his physique in good shape.
Better known by his stage name Chumlee, Austin Lee Russell is an American businessman and reality star renowned for his appearances on the History Channel television show "Pawn Star," which covers day-to-day operations at his Gold and Silver Pawn Shop in Las Vegas.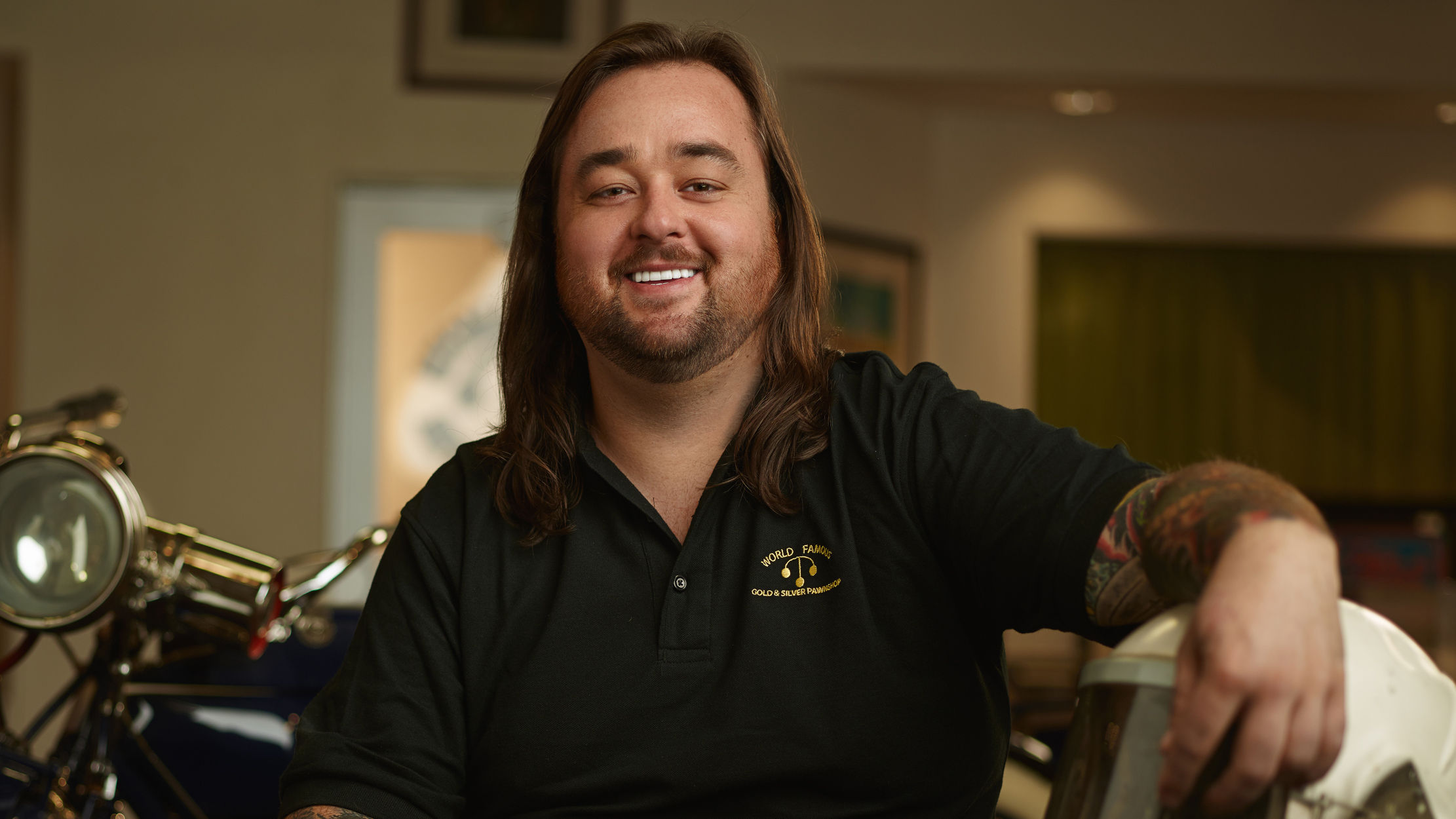 Chumlee started working at the pawn store five years before the first season began filming because he was a childhood buddy of Corey Harrison, whose father and grandparents established it.
Although he is sometimes presented as the comic foil on the program, he frequently appraises products in his areas of specialization, such as pinball machines, footwear, and video games.
He's also famous for generating news about his weight-loss journey, surprising people with how he was able to lose weight after his weight had fluctuated so much.
When did Chumlee start his weight-loss journey?
Chumlee began his weight-loss journey in September of 2013 by changing his lifestyle habits which aided him in losing 75 pounds in a year.
He achieved it by going to the gym six days a week and improving his diet, which included drinking more juice, eating more vegetables, and avoiding red meat, a change prompted by his father's death from pancreatic cancer two weeks before Pawn Stars premiered.
He did, however, regain the weight, telling TMZ in January 2019 that he weighed 350 pounds and has suffered from his weight fluctuation throughout his life. He'd been fighting for a "years-long battle" to live a better, more sustainable lifestyle, leading to Blossom Bariatrics in Las Vegas, Nevada, for a surgical weight-loss surgery.
Chumlee's Weight Loss Tricks
The main keys to Chumlee's successful weight loss are:
Began losing weight in 2013 by changing lifestyle habits and managed to lose 75 pounds after a year
Underwent gastric bypass surgery to aid weight loss
He further lose weight by eating fewer calories and exercising more
He gave up fries
Related Weight-Loss Posts
Gastric Bypass Surgery was performed on Chumlee.
His friend and co-star, Corey, took the first step by undergoing lap-band surgery and dropping nearly 200 pounds. It seems that the procedure motivated Chumlee to consider the method as well.
He told PEOPLE back in 2014, "It was time for me to get healthy. I started at 320 [pounds], and now I'm down to 225. When I first began, I eliminated all processed foods except mustard. Now, 'everything in moderation is my motto."
According to Medline Plus, gastric bypass surgery aids weight loss by altering how your stomach and small intestine process food. Your stomach and belly fat will be more negligible after the procedure.
Some portions of your stomach and small intestine that absorb food will no longer be able to absorb the food you eat. As a result, your body will not acquire all of the calories it needs from your food.
Chumlee's words of encouragement and record of his experience.
On October 1, Chumlee posted a selfie to Instagram showing his lean figure to start off the new month. He posted a Facebook update as well with before and after photographs a few days later, showcasing his accomplishments so far.
"Can you believe it, I've lost over 150lbs!!" he captioned his post at the time. "How many people out there have always struggled with your weight like I did?"
He subsequently lost weight by eating fewer calories and exercising more. On "Pawn Stars," he even gave up fries in favor of healthier options and created amazing smoothies for Rick.
However, Chumlee's weight had soared by the time he went through his legal difficulties in 2016, and his doctor advised him not to worry. Despite what transpired, he was able to maintain his weight and even removed his lap band in an Instagram post that has since been deleted, followed by the implantation of a gastric sleeve.
He is now leaner and healthier than before, even though he is still working to maintain his body. Later, Chumlee delivered a remarkable message on self-love and how it helped him find peace in May.
"Be yourself even when others don't understand," he stated in a separate post alongside a photo of himself, where he can be seen in the gym, adding, "We live in a time where people judge you from their beliefs, I say judge a person on their morals and their beliefs, individuality is beautiful and I see too many people trying to strip that from us."
"Live your life be kind spread love and live for yourself. #selflove," he concluded his post.