She also missed the reunion episode of Selling Sunset due to her diagnosis.
Christine Quinn, who is known for her role on Selling Sunset, was spotted filming a project on Tuesday, only days after she tested positive for COVID-19.
She was filming with Melissa Gorga of The Real Housewives of New Jersey as reported by TMZ, while they were accompanied by production workers. Neither of the reality stars wore masks.
According to her representative, Quinn tested positive for the virus on Saturday and was unable to join the group in person for the show's reunion episode at Raleigh Studios in Hollywood, California.
Added by the publication, many fans were doubtful of Quinn's diagnosis, claiming that she was trying to avoid confrontation with the cast of the Netflix series.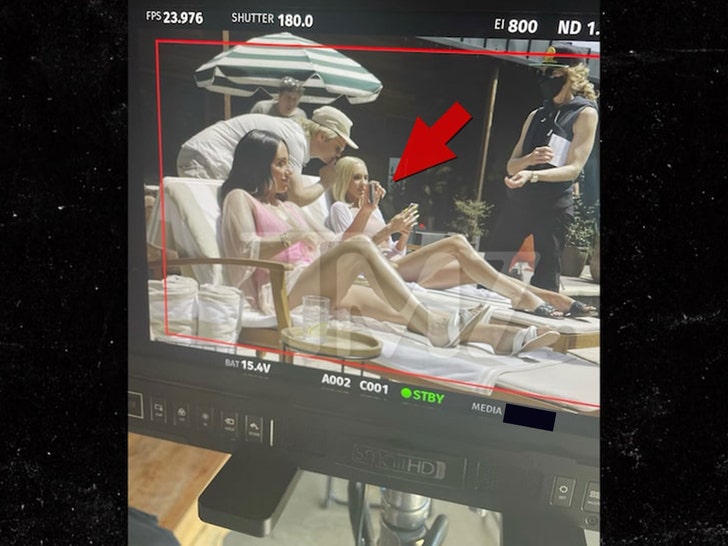 "She is still feeling under the weather and is taking all necessary precautions to keep her family safe," her rep said in a separate statement to PEOPLE at that time. Amanza Smith, another cast member, tested positive, as well, over the weekend.
The Daily Mail obtained current CDC guidelines that state that anybody who tests positive or has symptoms, regardless of vaccination status, should stay at home for at least five days and isolate from others, wear a 'well-fitting mask if you must be around others,' and avoid traveling.
Quinn's representative has been contacted by various news sites for comment, but has yet to respond.
Reactions to Selling Sunset's Christine Quinn Working On Project Three Days After Her COVID Test Came Back Positive
Lmaooo or maybe she did that bc the way she's treated everyone else is finally getting her back in the a$$. I'm glad the other girls are sticking up for themselves this new season bc Christine really bullied the girls and they're finally tearing her ass up which she deserves. Tbh https://t.co/RFJUfOXseM

— WeGoUp 🚀 (@HarajukuKenDee_) April 27, 2022
Yeah right she missed the reunion on purpose because she's a wimp every time she gets confronted & runs away acting like she's a victim. She needs to go be with her "married for money" husband & be fired. She's a toxic toxic person. https://t.co/TXyNpU3npc

— BrookeBurris (@brookieeb12) April 27, 2022