What might possibly cause a drama between two housewives from different franchises?
Teresa Giudice allegedly unfollowed Tamra Judge on Instagram because she made a comparison between Giudice's fiancé, Luis "Louie" Ruelas, and Vicki Gunvalson's cancer-faking ex, Brooks Ayers.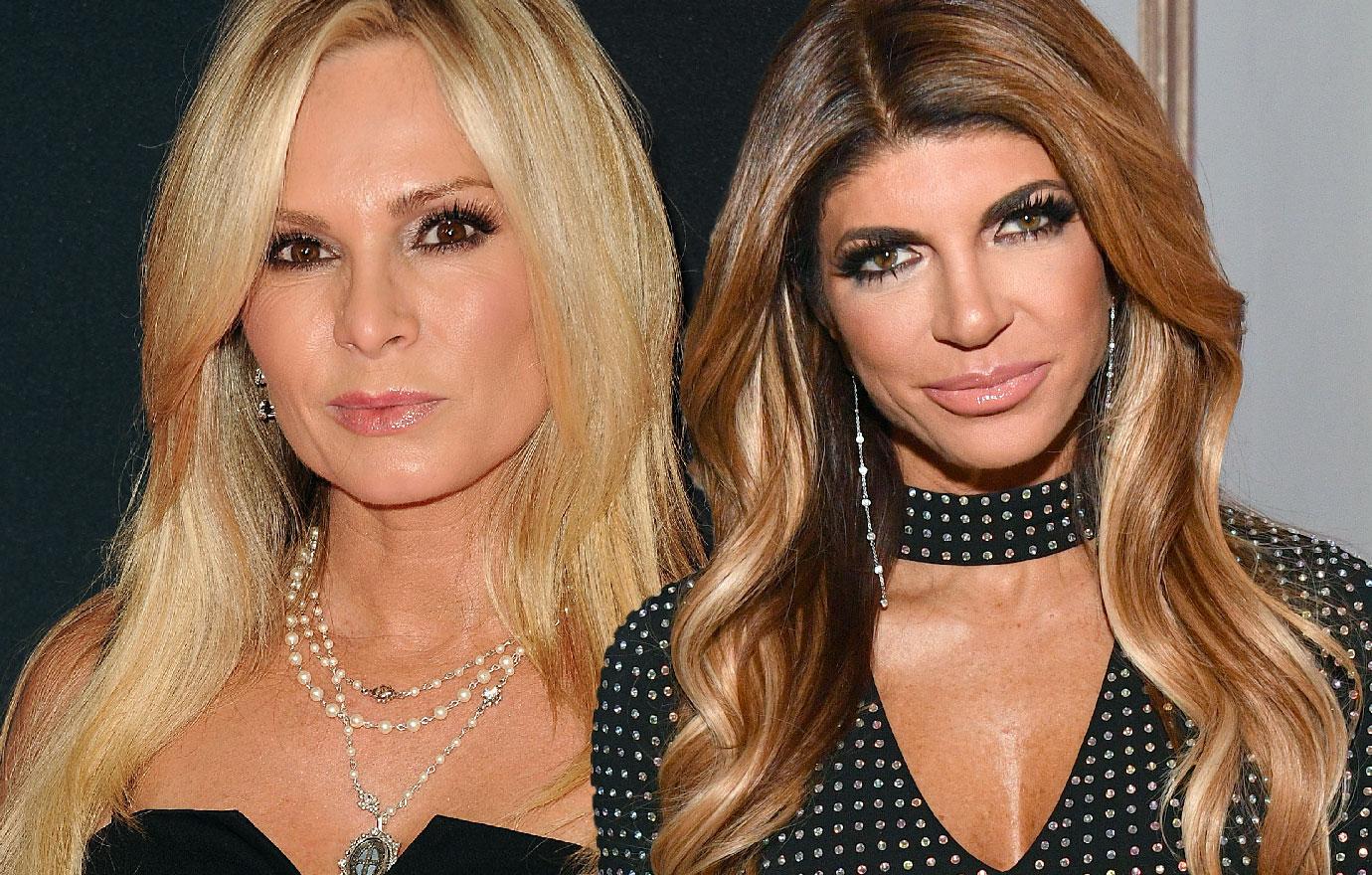 On Thursday's podcast of her "Two Ts in a Pod" podcast with Teddi Mellencamp, Judge remarked, "So Teresa unfollowed me because I said that Louie gives me Brooks vibes — you know, Brooks Ayers from 'Orange County,' Vicki's boy."
Despite the fact that the "Real Housewives of New Jersey" star unfollowed the "Real Housewives of Orange County" alum, Judge continues to follow Giudice.
Judge added that on an earlier episode of the podcast, when she likened Ruelas to Ayers, she was alluding to their shared pastime of spoiling their loved ones with vows of love.
"I said that because [of] the affirmation," the reality star clarified. "Nothing more than that, because he was very big on the affirmations, and I said it right after he did that whole scrolling thing."
Mellencamp concurred with her co-host during the episode, adding "there's just something [she] doesn't trust [about Ruelas]" and that something "doesn't feel right."
The podcast hosts also had Margaret Josephs, Giudice's "RHONJ" co-star, on their episode when Judge initially drew the comparison, who has questioned Ruelas' questionable history throughout the current season.
"I learned my lesson with Vicki when she was dating Brooks," Judge said to Josephs. "I knew he was not a good guy, I know he wasn't the guy for her, but I spoke out about it, and it backfired in my face."
"At the end of the day, obviously, I was right, but it was so cringey the things he would do and say and the multiple cards. Luis is doing the exact same thing that Brooks would do to Vicki."
After dating for almost a year, Giudice and Ruelas got engaged in October 2021. On the other hand, Gunvalson and Ayers dated for five years before parting ways in August 2015, prior to admitting to falsifying medical paperwork to seem as though he was receiving cancer treatment.
Page Six was the first to break the story.
Reactions to Teresa Giudice's Instagram Unfollowing Of Tamra Judge: Why?
What does Tamra know about anything? It's none of her business!!

— ML (@mlvercle) April 28, 2022
These woman behave like they are still at school. When will they grow up and act their age?

— Tuesday's Child… (@tracytaylor66) April 28, 2022