Pete will be attending for the first time, although Kim has attended the event previously.
On Saturday night, Kim Kardashian and boyfriend Pete Davidson walk the red carpet at the 2022 White House Correspondents' Association Dinner.
The socialite donned a sleeveless silvery Balenciaga gown featuring Lorraine Schwartz gems, while the comic sported a black tuxedo with usual white shirt, tie and sunglasses.
The couple came as Disney/ABC guests and were among the many celebs that turned up for the event, which was hosted by Trevor Noah and attended by over 2,500 people.
The evening is a fundraiser for journalism initiatives as well as a celebration of freedom of speech and expression, according to US Magazine. Comedians will roast the president and Biden will also get some laughs.
Davidson and the SKIMS founder were caught holding hands during the premiere of Hulu's "The Kardashians" just last month. However, the "Saturday Night Live" host declined to walk the red carpet.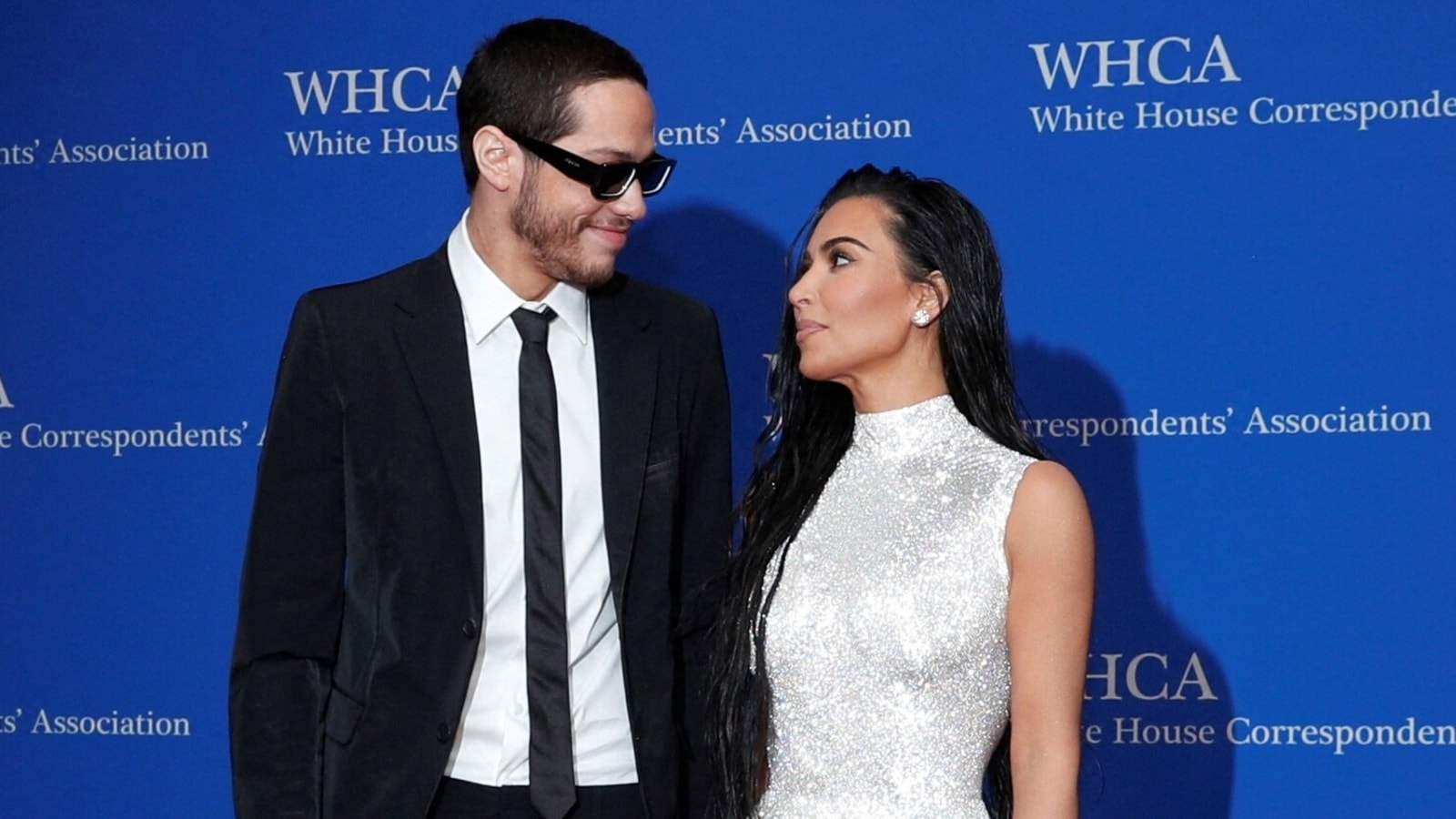 "He's here to support me. It's my thing," Kim told E! News. "I don't think it's his thing to be all up here with me. So, I'm just so happy he's here."
On October of last year, Kim and Davidson were first photographed holding hands on a ride at Knott's Scary Farm in Southern California, just days after her "SNL" hosting appearance, during which the two had a comic kiss.
Reactions to Kim K & Pete Davidson Are Now Red Carpet Official
Kim Kardashian and Pete Davidson just walked their first red carpet and it is the White House Correspondent Dinner! That's some official sh*t ✨💕 pic.twitter.com/xmhrTXaD8D

— Chukwudéra🀄 (@martinsanumene) May 1, 2022
I am honestly obsessed with Pete Davidson and Kim Kardashian. I support. I stan. I am on the edge of my seat.

— Kristen ☪ (@kristenmcg17) April 30, 2022
I'm really glad Kim Kardashian has found her soul mate in Pete Davidson because someone I know would have worn a hoodie to this White House Correspondents event.
Yikes! 🥰 pic.twitter.com/FN3HTK1ani

— Chukwudéra🀄 (@martinsanumene) May 1, 2022
Pete Davidson & Kim Kardashian at the White House Correspondents' Dinner really sums up the state of our politics these days.

— – CoLiN- (@Lomawny) May 1, 2022
I feel like Pete Davidson is the best thing to have happened to Kim kardashian. She just seems so genuine and happy with him. Kanye had her under his control, Pete makes her laugh and lets her be free. Kanye is a walking red flag and Pete is a really good guy who deserves credit

— caylie smith (@candidlycaylie) May 1, 2022
Everyone is losing their minds and have their phones out when Kim K and Pete Davidson made their red carpet appearance. I just want to see the hot press Secretary. I could care less about Kim Kardashian

— Shan 🏳️‍🌈 (@Shan_Alaska) April 30, 2022
Could someone please explain why Pete Davidson and Kim Kardashian are at the White House Correspondents' dinner? I mean, I've never seen either of them working in journalism before.

— Denise (@ScotchysMama) April 30, 2022