The American socialite wore the famous gown to the Met Gala with her beau, Pete Davidson.
A Met Gala is an annual fund-raising soiree for the Costume Institute of the Metropolitan Museum of Art in New York City. The evening features a large number of celebrities, making it a must-see for anybody interested in fashion, celebrity, or philanthropy.
And this lavish occasion was not skipped by The Kardashians, particularly Kim, who has attended the event since 2013, often with ex-husband Ye, formerly known as Kanye West.
The SKIMS founder's outfits from 2018 and 2019 are some of her most memorable. In 2018, KK modeled a body-hugging gold sequin Versace gown with cross accents throughout the bodice and hips.
Her Thierry Mugler gown for the 2019 Met Gala was another one of the crowd's favorite looks of her at the event as she went for a "wet" aesthetic by wearing a silicone and organza short dress with crystal droplets.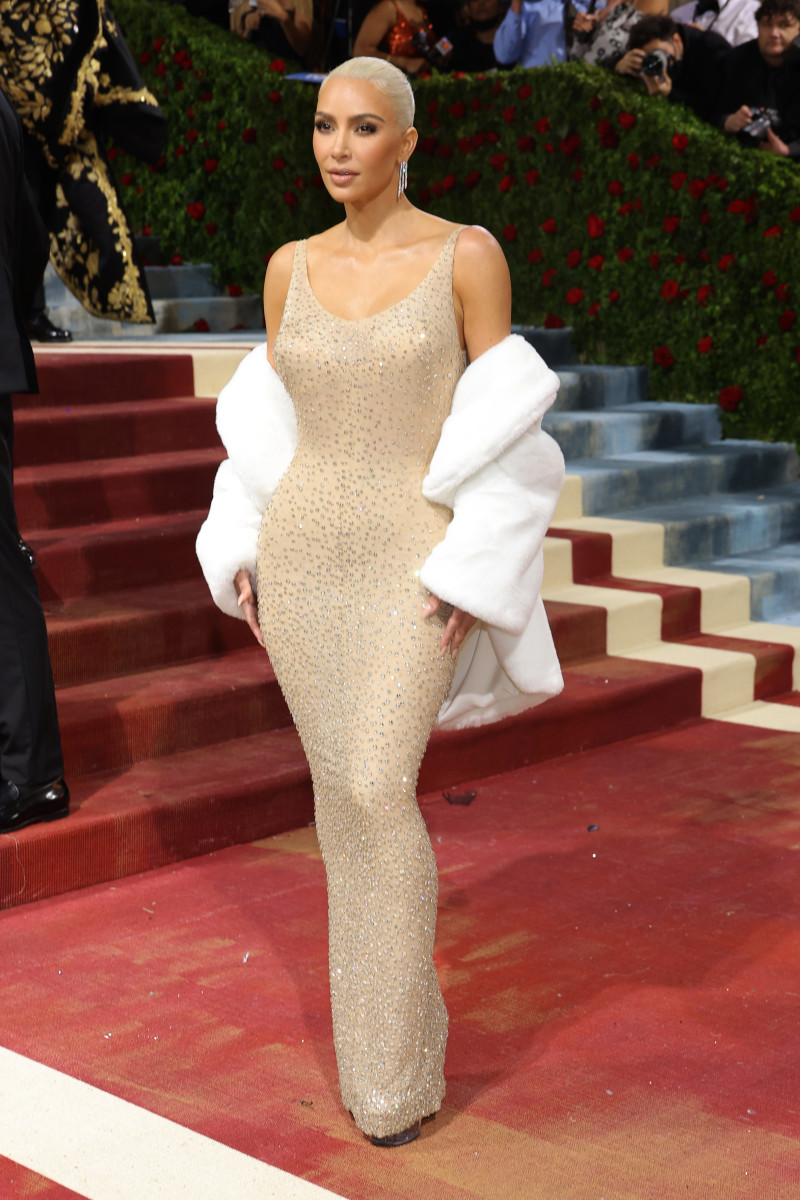 The dress has been on display at Ripley's Believe It or Not museum in Orlando, Fla., since it was purchased for $4.81 million in 2016, making it one of the most expensive gowns ever sold. After climbing the stairs, Kim switched into a replica of the dress.
Marilyn Monroe wore the garment on the night she memorably serenaded President John F. Kennedy on his 45th birthday. She had relationships with both JFK and his brother, Attorney General Robert F. Kennedy, at the time.
Unfortunately, the icon died three months after her performance, perhaps due to a deliberate overdose, alleging that her concurrent relationships with two of the world's most influential men had taken a severe emotional strain on her.
People closest to her have long claimed that the Kennedys were involved in her death, and according to a new Netflix documentary, RFK was also in Los Angeles on the day of her death and reached her mere hours before she passed.
So, what does this have to do with Kim wearing the gown at the Met Gala this year? Apart from critics who believe Kim is guilty of sensationalizing a terrible chain of events, there isn't much to report.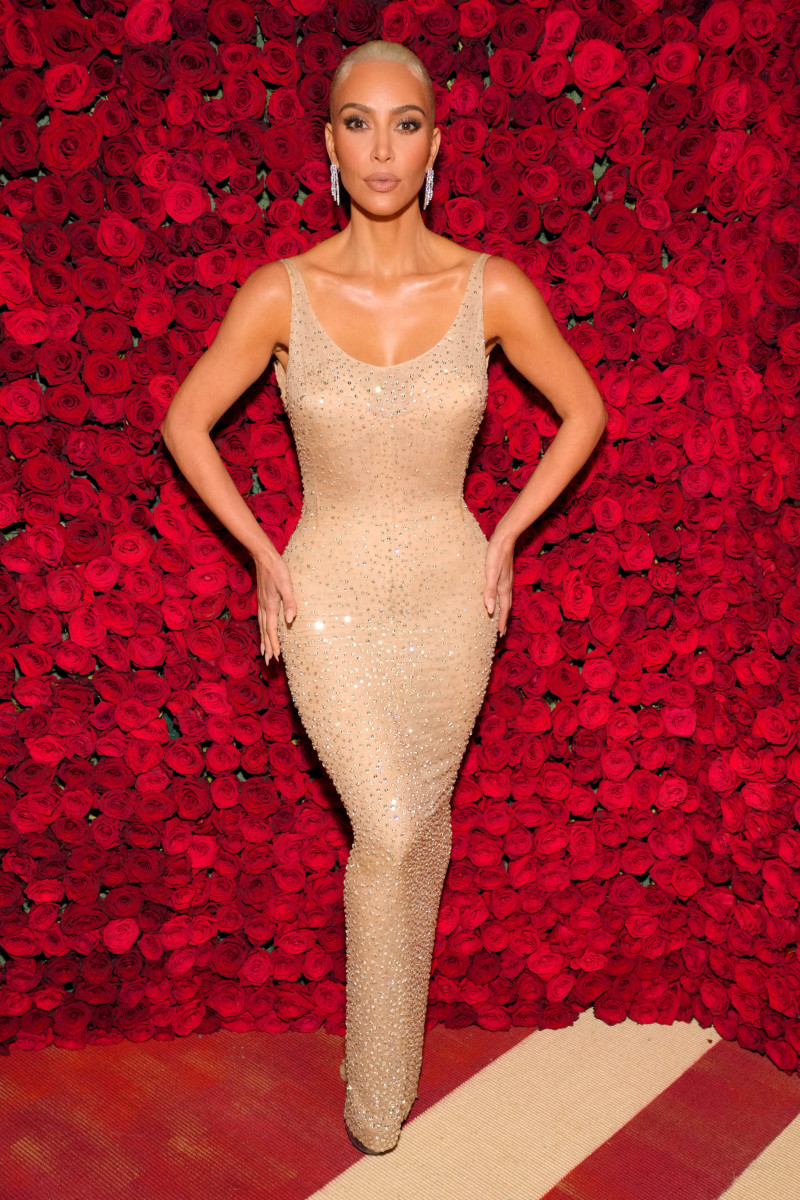 However, numerous people pointed out that Kim paid honor to Marilyn by acknowledging an incident just months before she died. In an interview with Vogue, she explained her look's influence saying, "The idea really came to me after the gala in September last year."
"I thought to myself, what would I have done for the American theme if it had not been the Balenciaga look? What's the most American thing you can think of? And that's Marilyn Monroe."
Marilyn passed away about two decades before she was born. Maybe there was really no way to be conscious of her sorrow at the end of her life without jeopardizing the Met Gala. 
Kim K Dropped 16 Pounds to Fit in the Dress
Aside from the drama of wearing the dress, people are shocked to learn how Kim Kardashian dropped 16 pounds to fit in the Marilyn Monroe dress. Yes, weight-loss is common for celebrities, but to lose that much weight in three weeks is impressive. 
Kim was noticeably thinner just by looking at her shoulders. Many fans thought she lost more than 16 pounds since her figure transformed so much.