She's no longer looking for a cuddle date anymore because she already has one.
JoJo Siwa and Kylie Prew have been spotted having fun at Disney World in Orlando, Florida, in a series of photographs shared on Instagram on Thursday, which also serves as a confirmation that they are finally back together.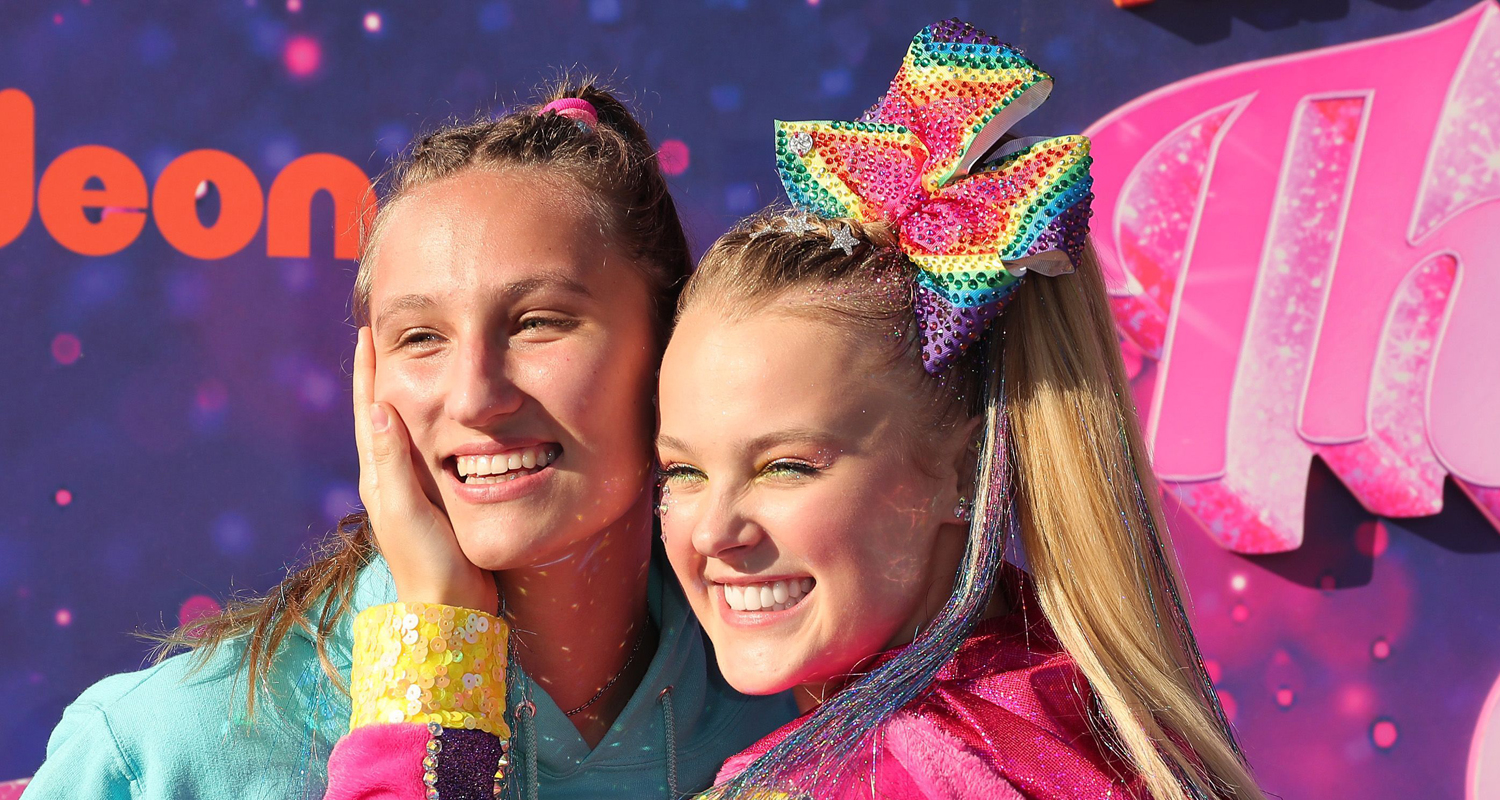 "If you love something let it go, if it comes back….🤍♾," the "Dancing with the Stars" alum captioned the first photo, in which she can be seen kissing Prew on the cheek.
The two were accompanied by Siwa's parents, Jessalynn and Tom, as well as her brother, Jayden, and the entire family can be seen hanging out with them in the group photo uploaded by Tom.
"What a Magical Day," he captioned the photo. Dancer Ezra Sosa and Jayden's girlfriend Abbie Crandall are likewise included in the trip.
As we previously reported, Siwa split up with Prew in October of last year, while competing in a dance competition at that time. The show's cast are also "aware" of the situation.
The professional dancer first acknowledged their breakup during an episode of the "This Is Paris" podcast with Paris Hilton last year, saying, "I have yet to talk about this officially, publicly, but we broke up."
She initially opened up with regards to dating Prew in February to Jimmy Fallon on "The Tonight Show," calling her "the most amazing, wonderful, perfect, most beautiful girlfriend in the whole world."
The singer further revealed that her girlfriend was the one who helped her make the big decision of coming out and upheld her through the whole process.
Reactions to JoJo Siwa And Her Girlfriend Kylie Prew Have Reconciled Seven Months After Their Breakup
i might die alone but at least jojo siwa and her girlfriend are back together

— Jen (@j_langilotti) May 5, 2022
jojo siwa cutting her hair then getting back with her ex she's really speed running the whole lesbian thing huh

— abed nadir boypussy (@transsexualist) May 5, 2022
wait wait wait big brain moment but Taylor releasing a song that has the repeated lyric "this love came back to me" the same day jojo siwa posted about getting back together with her girlfriend?? 🤔 pic.twitter.com/rhGApBBYmo

— mel (@mnm___13) May 6, 2022
jojo siwa cut her hair and is now back with her ex. she's really living the lesbian experience

— pau (@paaulinaa_98) May 6, 2022
jojo siwa is a not a good role model for children. not because she's gay just because she got back with her ex

— zelda (@welcometolumina) May 6, 2022