He's made a comeback to the spotlight and may do more in the future.
Travis Scott is back on stage, playing in front of a live audience for the first time since the Astroworld tragedy at mega club E11even's Miami Grand Prix celebration on Saturday night.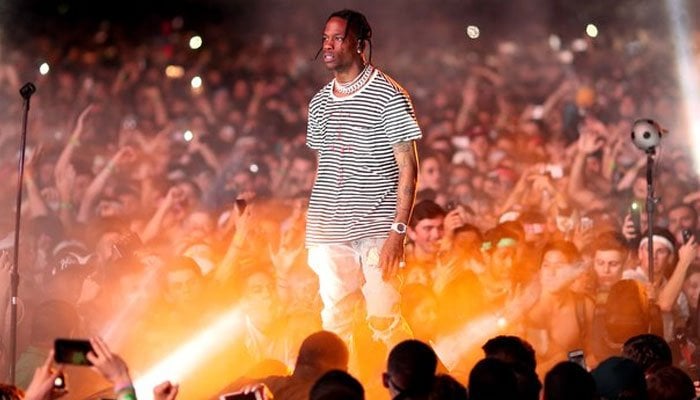 Before his exciting performance, the rapper dashed for the DJ booth, flinging money at the crowd and clutching a bottle of Don Julio 1942 tequila.
"Everybody owes me a shot," he exclaimed. "We need every stripper to report to the f–king stage right now. We need every bottle reported to this motherf–kin floor."
He performed "Sicko Mode," "Antidote," "Pick Up the Phone," and "Goosebumps" throughout his 45-minute set.
Future, Tyga, Zedd, Todd English, and Logan Paul were among the celebrities in attendance, with Logan saying, "The one thing I know about you is that you turn the f*** up!"
This will not be his final performance as Travis will headline the Primavera Sound Festival, which is projected to attract over 100,000 attendees, as we previously reported.
Even though he will not be playing in Los Angeles, Barcelona, or Porto, it has been announced that he will appear in So Paulo on November 6, 2022, one day after the tragedy's first anniversary.
Lorde, Arctic Monkeys, Björk, Charli XCX, The Pixies, Jack White, Interpol, Phoebe Bridgers, and Japanese Breakfast will all perform as well.
He also recently released his first new song entitled "Hold That Heat," which collaborates with Future and producer Southside.
As of late January, the almost 2,800 victims who have filed over 400 lawsuits against him and Live Nation in connection with the Astroworld music festival catastrophe have been consolidated into one case.
The plaintiffs demand billions of dollars in damages and argue that the music event was planned and managed negligently.
The Texas Task Force on Concert Safety has also released a report on the catastrophe. The task group blamed the disaster on an "inconsistent" permitting procedure across Texas and a lack of event security training and communication.
Reactions to Travis Scott's First Public Performance Since The Tragic Astroworld Event