She came with a receipt to settle the allegations her co-star made.
Lisa Vanderpump is defending herself after co-star Dorit Kemsley claimed she never heard anything after her house was broken into.
Lisa rushed to Twitter on Saturday to clarify and defend herself, writing, "Setting record straight… Of course I reached out to PK," alluding to Dorit's husband, Paul "PK" Kemsley.
"And yes … after [the] accident not a word … from any of them … but that's OK, I had pillars of support," the former real housewife added.
The tweet also included a screenshot of the British restaurateur and PK's conversation, with the reality star saying, "I'm so sorry to hear what transpired. Glad that you're all safe."
Setting record straight…
Of course I reached out to PK!
And yes …after accident not a word…from any of them …but that's ok,I had pillars of support.. pic.twitter.com/t9BtGFlNiJ

— Lisa Vanderpump (@LisaVanderpump) May 14, 2022
The clarification stemmed from Dorit's claim during her appearance on "Watch What Happens Live with Andy Cohen," that she had not heard "a word" from the humanitarian since the incident.
The fashion designer's home was broken into in October when her husband, PK, was away. In a statement acquired by Fox News, she was asleep at the time of the break-in and mistook her children for the intruders.
"All the sudden, I hear the door open. And I thought [it was] my kids. And then, I don't see them," she recalled. "So I get out of my bed and that's when I saw not a little person but a big person."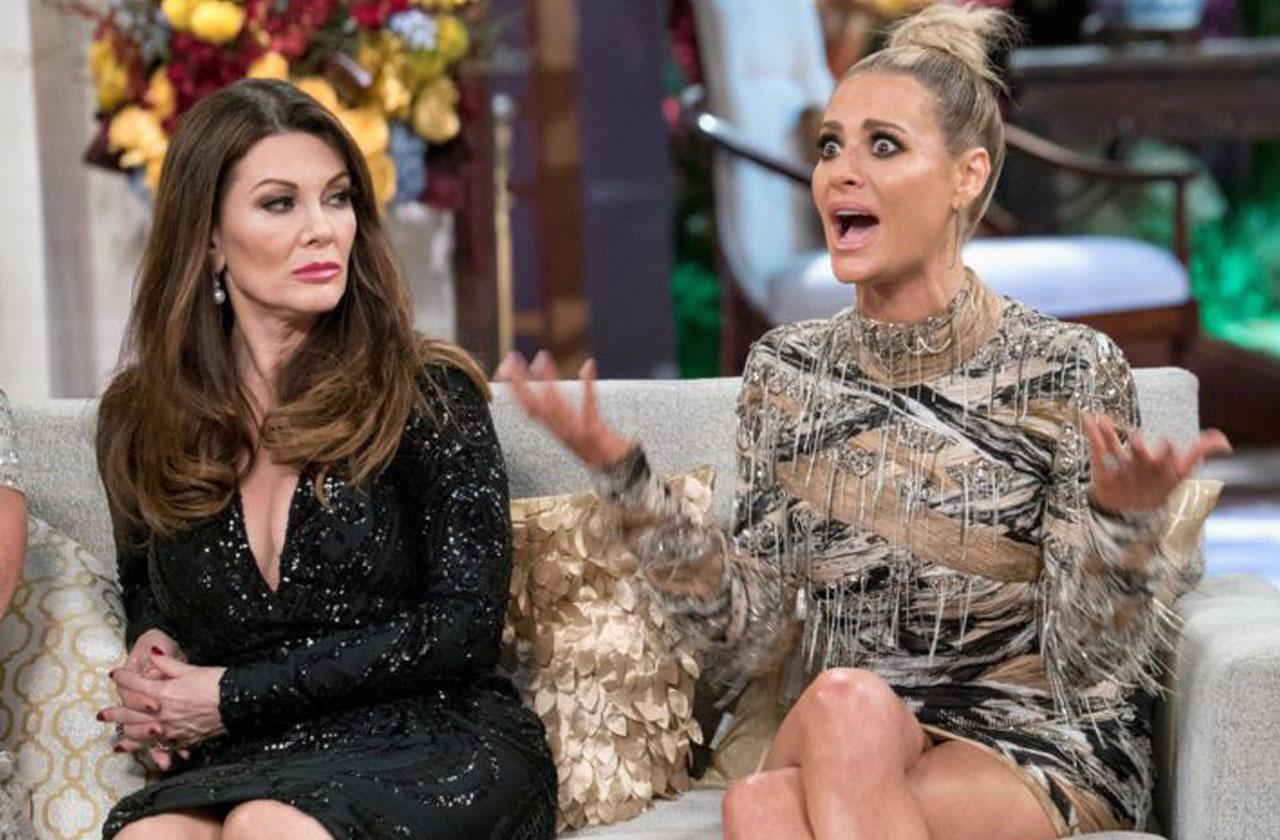 "When he saw me, he panicked. And he charged at me, grabbed me, put me down [and said], 'Get down on the f—ing ground. I'm going to f—ing kill you.'"
"[The intruders] didn't expect me to be home. I had to tell them, 'Take it all. I don't care about any of [my material possessions]. Just don't hurt my babies,'" she added.
The television personality had just come home from a wedding in London at the time of the incident.
Reactions to "RHOBH" Star Lisa Vanderpump Accused Dorit Kemsley Of Lying
It's actually embarrassing how much they still talk about you negatively I would start lying about them to the press https://t.co/5wNIkmd9bO

— thedoorisclosed (@here4thevibes1) May 14, 2022
Honey you need a new graphic designer on your team… if you're going to pull out fake screenshots you might as well Photoshop them correctly… 🤣 https://t.co/l12AB58yEN

— Pablo Grande (@pablo_grande_) May 14, 2022
Why are they even dragging LVP into this? She's not on #RHOBH anymore, she's living her life. So what's the deal? People really love to make old fuss out of nothing just to stay relevant. https://t.co/B0mtLqXd7o

— 🪄 Tom 🪄 (@thewitty_wizard) May 14, 2022