The two housewives' long-running animosity will almost certainly continue.
"The Real Housewives of New Jersey" star Teresa Giudice isn't going to allow former cast member Caroline Manzo's statement pass since it mentioned her name and the possibility of a violent verbal attack if she returns to the show.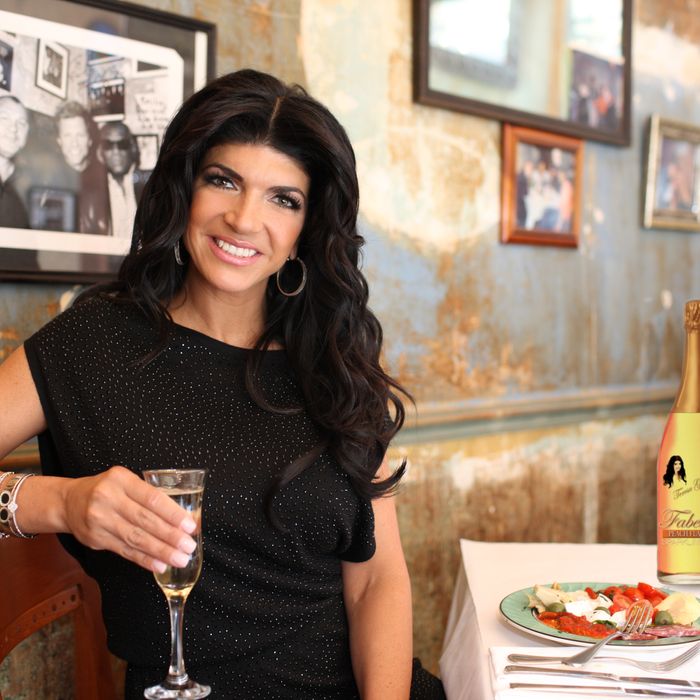 Caroline said in a recent edition of her son Albie Manzo's "Dear Albie" podcast that she would "knock the s–t out of her [Teresa] verbally and just put her in her place," as we previously reported.
"Sometimes, you gotta smack the bully. I am more than happy to go smack the bully," she added.
Teresa, for her part, addressed her remark in an interview with TMZ, saying, "She didn't knock the s–t out of me the entire time she was on the show. That's why I'm still there and she's not."
"That tells you everything you need to know. She's promoting her son's podcast so she talks about me because otherwise no one is paying attention."
"And she's not the only one doing it," the reality star continued. "If these people were interesting they would have something else to talk about other than Teresa Giudice. But God bless them all, I wish them nothing but the best."
The entrepreneur also claimed that Caroline wasn't on that level of rudeness when they shot the Super Bowl ad together
"She couldn't have been nicer to me. In person she was hugging me, on her son's podcast she wants to fight me. The whole thing is pathetic, attention-seeking behavior."
Caroline, who ended her five-year run on the reality series in October 2013, is said to have previously chastised Teresa in the same podcast back in 2019.
"Once in a while, you gotta take the bully, pull 'em up by the shirt, pull 'em up to your face and say, 'This is the reality. This is life. I am going to clear things up for you.' And that's what I'm doing," the television personality noted at that time according to Page Six.
Reactions to "RHONJ" Teresa Giudice Claps Back At Caroline Manzo's Recent Remarks
I think they are both bullies!! Can't stand either! Used to be a Teresa fan but she is just down and dirty mean anymore!' https://t.co/kxbSw4BVsD

— Terri (@TerriEileenCran) May 27, 2022