Some of her followers disagreed with her viewpoint.
Kelly Dodd is making headlines right now for comparing two unrelated incidents, the Texas school tragedy and 9/11.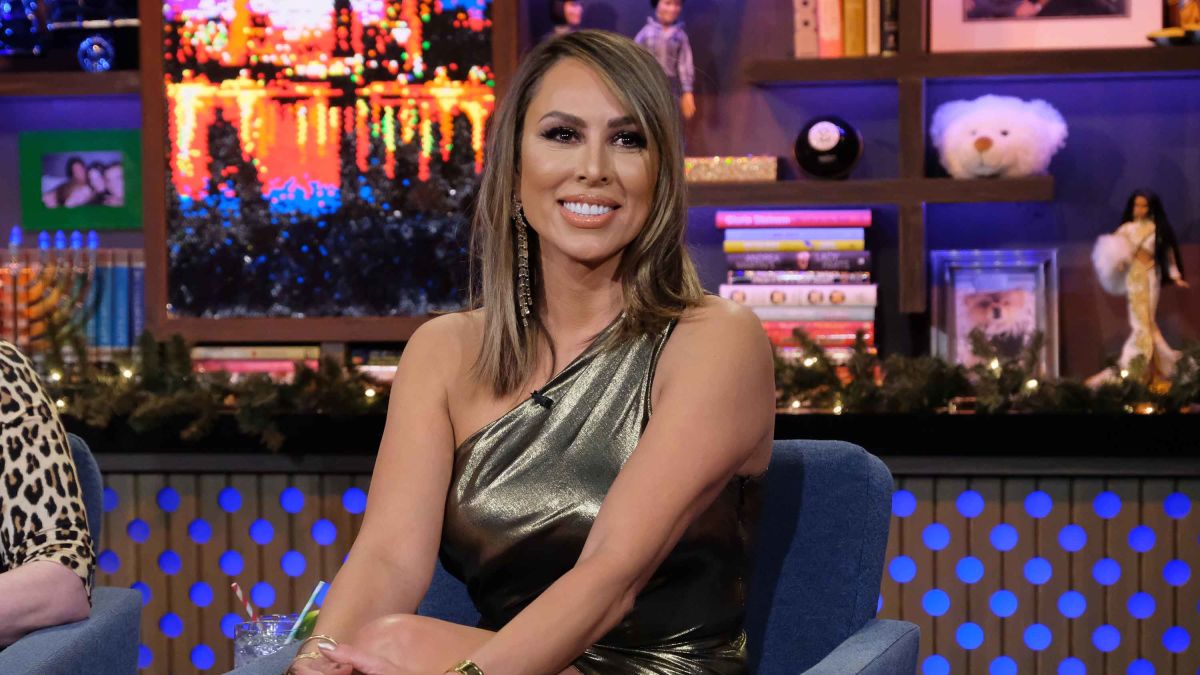 The former "Real Housewives of Orange County" star took to Twitter to convey her sentiments by tweeting a photo with a message that reads: "After 9-11 we didn't ban planes. We secured the cockpits. Secure the schools."
Her followers were quick to voiced out their opinions to what she had tweeted, with some noting the connection between gun bans and fewer mass shootings in other nations.
"Youd rather have schools look like prisons than reforming gun laws.. uhm ok. That wont traumatize the kids, to have constant reminders that adults have failed them," one user wrote.
"Kelly, I suggest you do some reading. 911 changed air travel in a dramatic way like finally taking weapons away from passengers. For example: Passengers used to be able to carry knives," another user replied.
A third user even posted a list of countries with a history of school shootings, saying, "The difference between these countries and the US, is they don't sell their citizens weapons of war."
"After 9-11 (since you thought you did something) Homeland Security was formed, and security measures were heightened in airports."
After receiving a number of replies, the reality star soon clarified her earlier statement, stating, "I NEVER said we shouldn't have STRICTER gun laws. I believe we should do a BETTER job of keeping WEAPONS out of the hands of CRIMINALS & the MENTALLY ill."
"In the meantime, while these people HAVE guns & CAN STILL BUY THEM, we need to BETTER PROTECT OUR KIDS!!!."
As reported by Page Six, Salvador Ramos, 18, shot and murdered 19 students and two instructors at Robb Elementary School, as well as injuring another 17 people.
Ramos used a legally acquired AR-15 gun to perpetrate the slaughter, which occurred inside a single fourth-grade classroom on Tuesday afternoon. He was later shot by authorities after an hour inside the school.
Reactions to Kelly Dodd Faces Backlash After Making A Comparison Between The Texas School Shooting And 9/11
This is the millionth idiot I've seen post this… we had so many restrictions put in place after 9/11, this is the DUMBEST take. How do these idiots keep popping up in my timeline https://t.co/ldd2y2Sj5P

— mimi (@mybbpage) May 29, 2022
Yeah we just banned liquids, have to take our shoes off in the airport, and created the literal TSA it's like your botched ass lips are working harder than your two remaining brain cells Miss Mamas. Not a good look. https://t.co/Yo4SsovvsC

— nkemji, z stan acct🖤👩🏾‍⚕️🩺♊️ (@itsmetheHBIC) May 29, 2022
again, idk how some housewives twitter stan her. It's not quirky to stan dumbass people. Smooth brain. https://t.co/80c3Korz6m

— Passively Provocative (@JunoLynnSpears) May 29, 2022
Relevancy of this in Orange County is minimal. Focus on your community which lives vastly different than the rest of the country. https://t.co/JwCsAri8By

— LLRubMyBean (@rubmybean) May 28, 2022